Jellysmack is a technology company that helps content creators grow their communities and maximize their earnings across multiple social media platforms. Jellysmack turned to out of home to drive awareness and ultimately convert net users and agents to the platform.
23%
Increase in Influencers Unaided Awareness
42%
Increase in Agents Unaided Awareness
75%
Increase in Social Engagement During the Campaign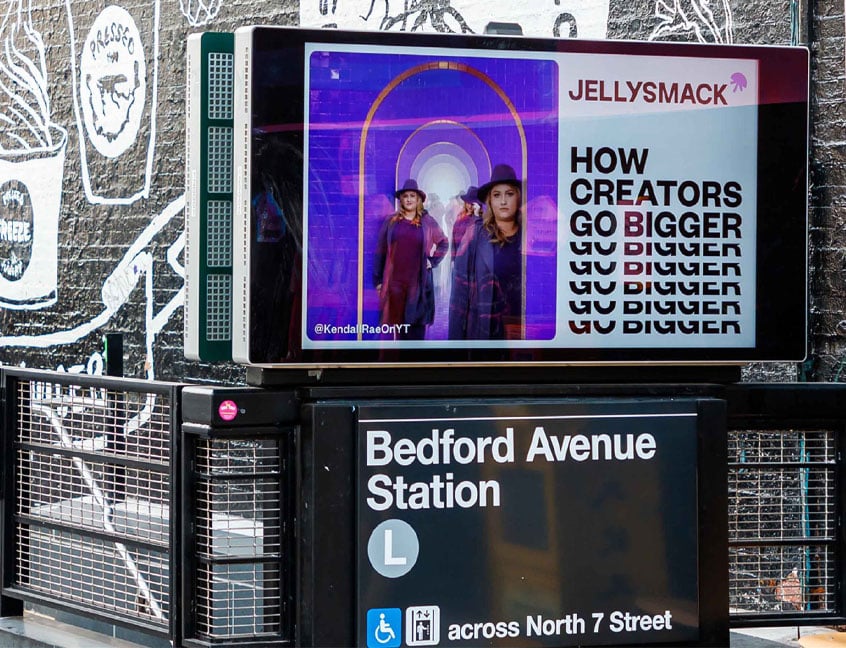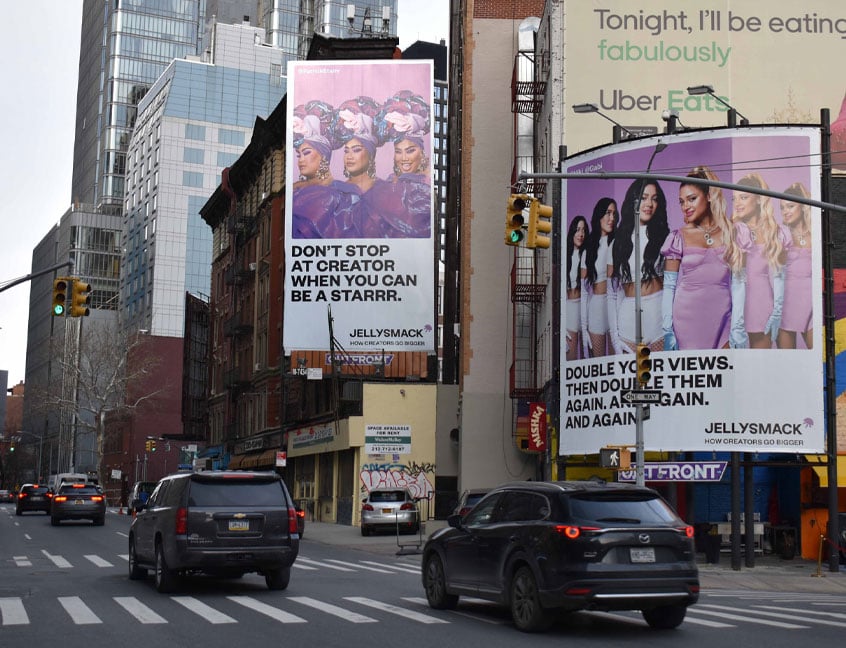 Strategically Placed
At the time of launch, Jellysmack was a sparsely known brand to anyone outside of the talent, media and influencer world. Jellysmack rolled out the first ever national campaign utlizing out of home, in NYC, LA, and SF. The brand leveraged best-in-class large format placements and top-of-mind street level units to surround their target audience of tastemakers, influencers, agents and talent reps, reaching them where they live, dine and go out.

Client Success
Shortly after the campaign ended, Jellysmack was named the World's Most Innovative Company for Video by Fast Company. "The power of OOH was felt immediately and had all our phones ringing off the hook with sightings by customers, partners, and prospective clients. The medium brought our brand and creative to life in the most visually stunning way and the results speak for themselves. We can't wait to do it again!"
- Amber Tarshis / CMO Jellysmack


DISCLAIMER: OF COURSE, THE RESULT OF ANY CASE STUDY ARE SPECIFIC TO ITS FACTS. WE CAN'T GUARANTEE THAT ANY OTHER CAMPAIGN WILL DRIVE SIMILAR RESULTS, INCLUDING INCREASED TRAFFIC, END-USER ACTIVITY (CLICK-THROUGH OR SECONDARY-ACTION RATES), OR REVENUE.