MingsBings, a fast-growing Boston-based consumer packaged goods product, recently launched their plant-based pockets in the TD Garden arena for the Celtics and Bruins season.

As a new brand, and one of the first plant-based items offered by the arena as consumer demand increases for more plant-based options, the brand was challenged with generating quick awareness of their product offering with game-goers and driving traffic to their concession stand.
123%
Increase In Overall Site Visits from the Boston Area
149
Increase in Mobile Visitors from the Boston Area in the 5 Days After the Launch
Media Feature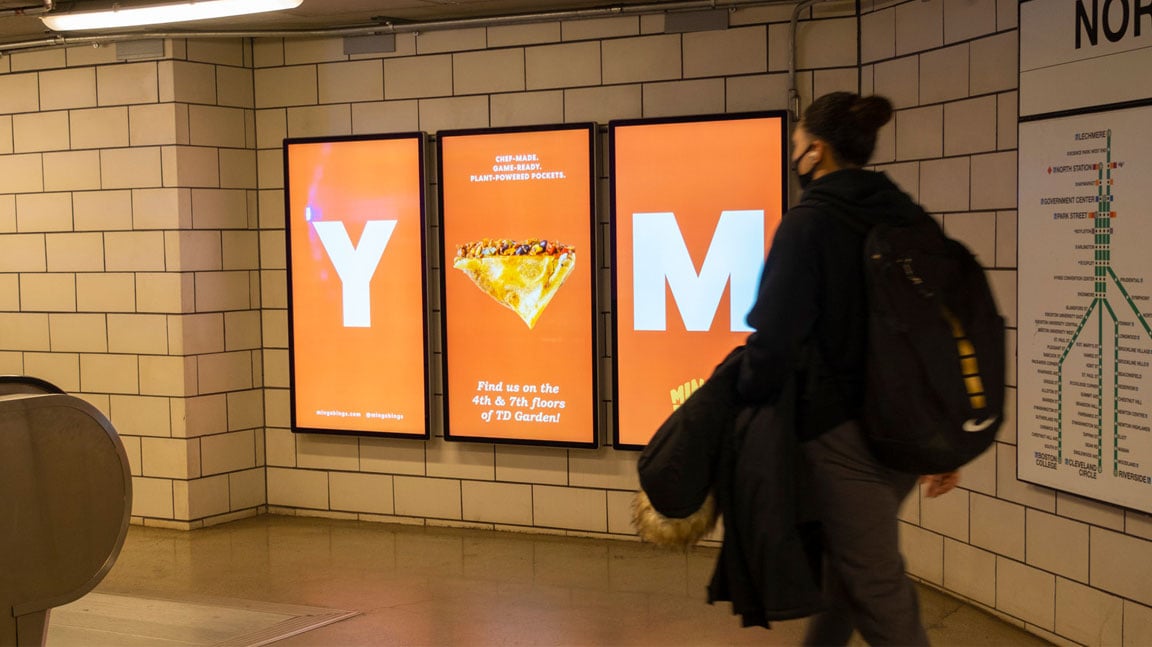 Strategically Placed
MingsBings utilized location-based advertising to target consumers as they were headed into the TD Garden. As a major commuting hub under the arena, North Station was the ideal station for ad placements.

Mobile Strategy
Mobile ads were geotargeted around the TD Garden, grabbing additional impressions and building general brand awareness of the product.

Creative Excellence
MingsBings focused their ads on two major draws - celebrity endorsement and visually appealing imagery. Celebrity Chef Ming Tsai, the creator of MingsBings, appeared on the ads alongside videos of the bite-sized offerings.


DISCLAIMER: OF COURSE, THE RESULT OF ANY CASE STUDY ARE SPECIFIC TO ITS FACTS. WE CAN'T GUARANTEE THAT ANY OTHER CAMPAIGN WILL DRIVE SIMILAR RESULTS, INCLUDING INCREASED TRAFFIC, END-USER ACTIVITY (CLICK-THROUGH OR SECONDARY-ACTION RATES), OR REVENUE.