OneAZ Credit Union wanted to drive awareness that the credit union is owned by it's members and that they exist to improve the lives of their members.
.53% CTR
57% Higher than the National Benchmark
6%
Raise in Brand Awareness Year-Over-Year
35+
Average Monthly Store Visits from Mobile
Media Feature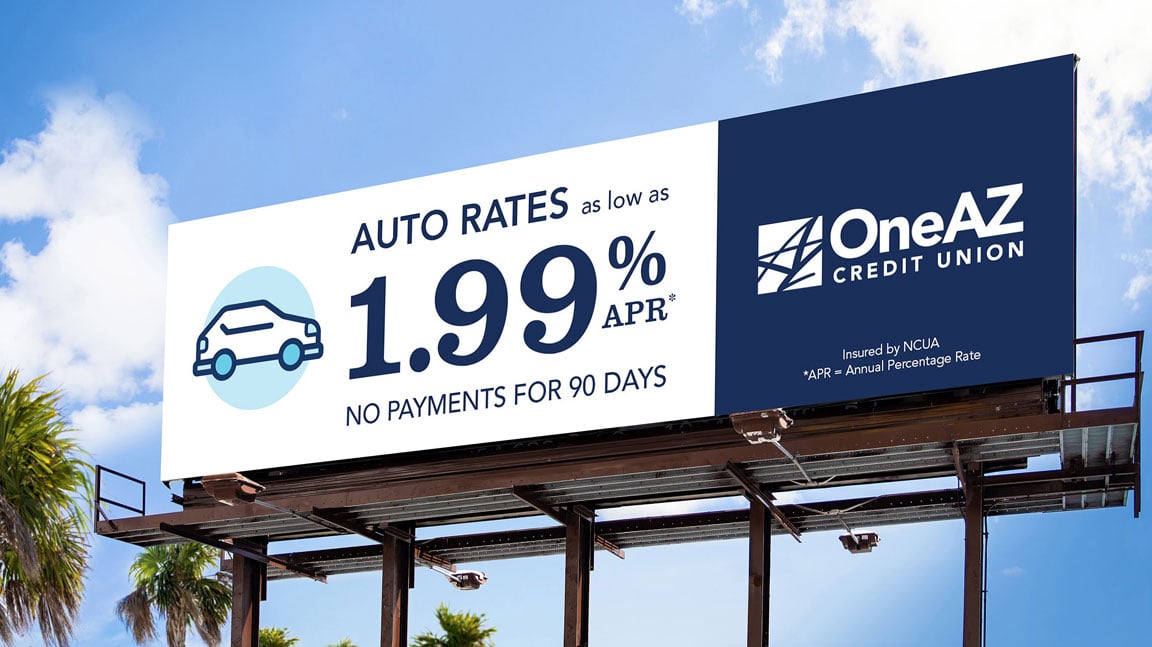 Startegy and Tactics

- OneAZ used OOH's constant presence to form an "Always On" campaign to help keep their brand at a top-of-mind awareness level in the local community.
- Static billboards were used for rate driven products close to local branches.

- Digital billboards were used in highly visible locations for general brand awareness and adapting to current conditions.
- Mobile was used for product specific promotions and to adapt the content to current market conditions. The mobile was also used to track store visits.
Client Praise
"We had clients telling us they came into a location to take out an auto loan because they saw a specific rate on a billboard."
DISCLAIMER: OF COURSE, THE RESULT OF ANY CASE STUDY ARE SPECIFIC TO ITS FACTS. WE CAN'T GUARANTEE THAT ANY OTHER CAMPAIGN WILL DRIVE SIMILAR RESULTS, INCLUDING INCREASED TRAFFIC, END-USER ACTIVITY (CLICK-THROUGH OR SECONDARY-ACTION RATES), OR REVENUE.