Six Mile Bridge is a St. Louis craft brewery and restaurant located in Maryland Heights. Their clientele tends to be craft beer fans and local area residents. The brewery is in the back of a strip mall, not viewable from the street. Six Mile Bridge wanted to draw more attention to their location to increase sales and foot traffic with a specific desire to reach 21+, beer lovers, and restaurant patron audiences.
Media Feature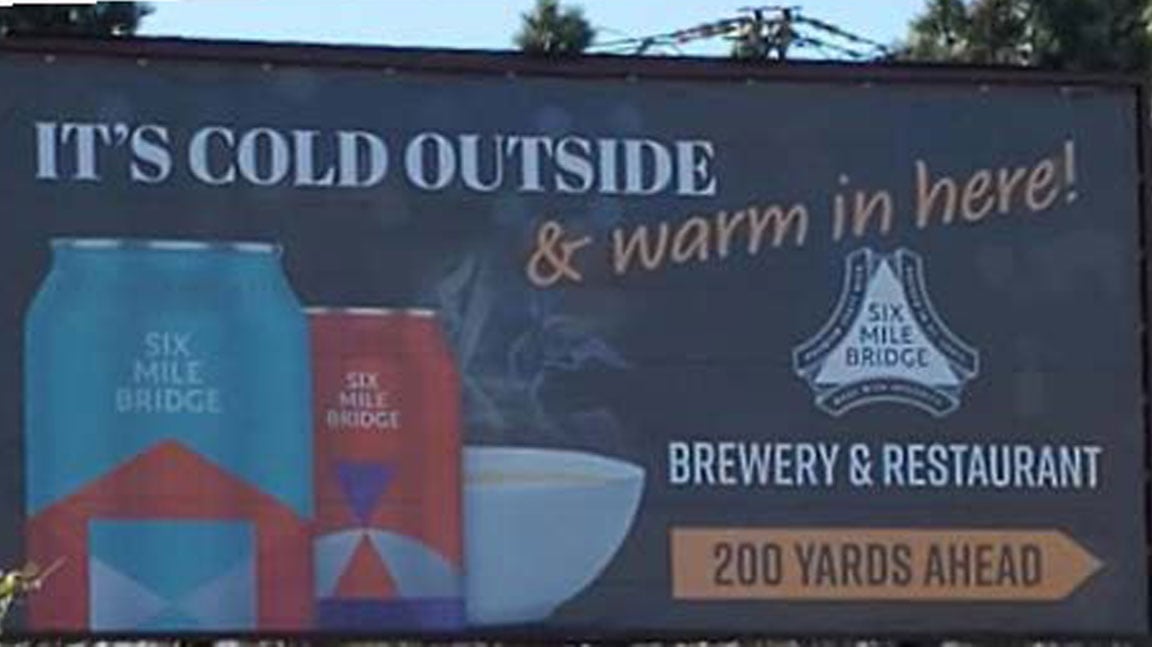 Strategy
Six Mile Bridge's plan was to reach multiple audiences and drive traffic to their location with a directional poster program. Six Mile utilized posters over the course of three separate 8-week flights that geographically reached audiences traveling near their facility. Posters were chosen not only for their geography, but for their higher likeness to reach their target audience as well.

Results
Six Mile Bridge had great success driving traffic into their location. Their first flight provided 74,446 impressions against their target audience and the restaurant saw steady sales and footfall lifts throughout. The fall campaign yielded a significant increase in food/beverage revenue in addition to increased bookings for holiday parties, with the reservation parties attributing their interest to the OOH campaign. Based on this incredible success, Six Mile is currently working on their Q4/Q1 OUTFRONT campaign.

Client Success
"We've had an influx of new guests coming into the brewery and mentioning the billboard. Guests who didn't know about us before. now do, which was the goal."
- AJ Dicandia, General Manager


DISCLAIMER: OF COURSE, THE RESULT OF ANY CASE STUDY ARE SPECIFIC TO ITS FACTS. WE CAN'T GUARANTEE THAT ANY OTHER CAMPAIGN WILL DRIVE SIMILAR RESULTS, INCLUDING INCREASED TRAFFIC, END-USER ACTIVITY (CLICK-THROUGH OR SECONDARY-ACTION RATES), OR REVENUE.