Tampa Bay
Christian Academy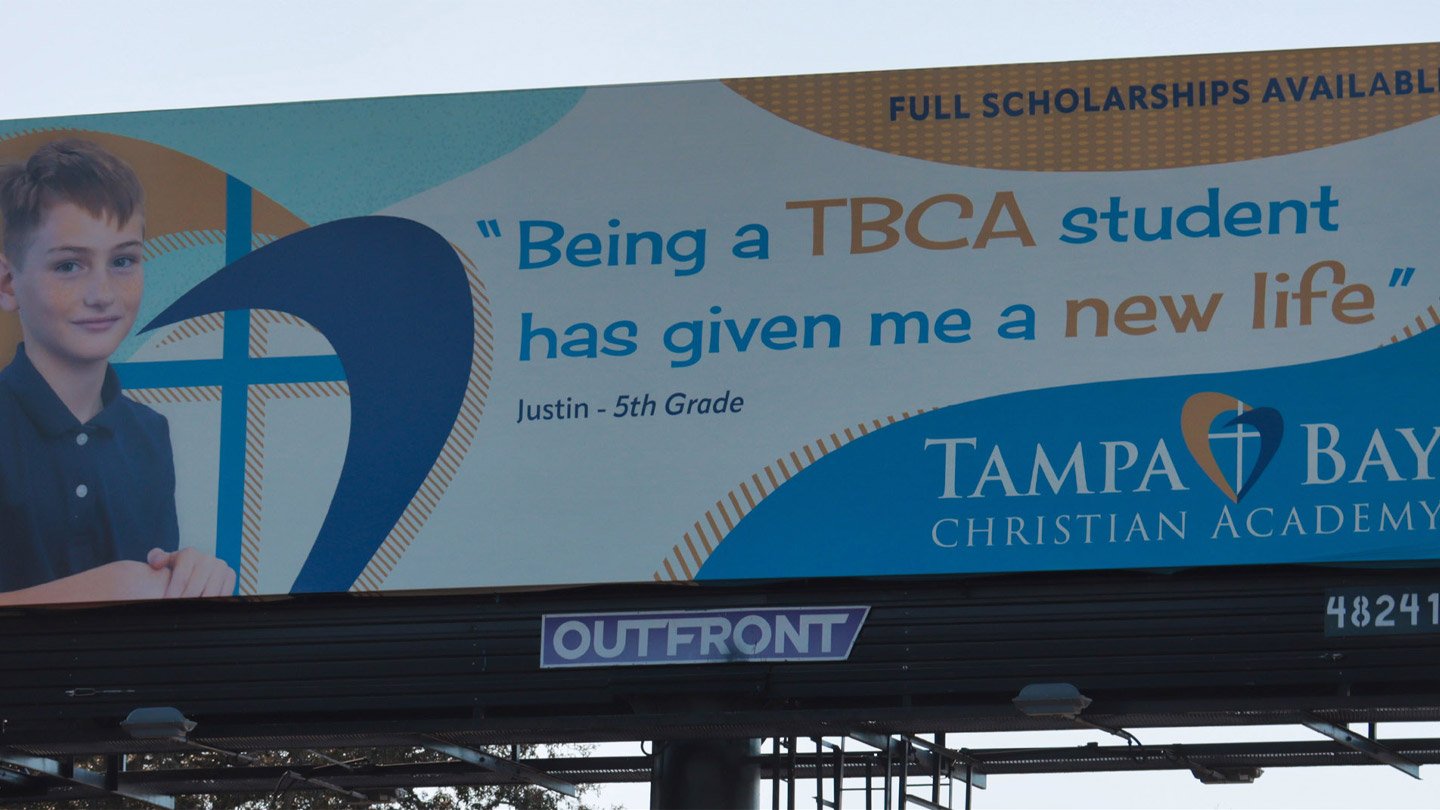 Tampa Bay Christian Academy needed to bring in more students. They wanted to let parents know that their academy could be an option for their children's education and needed a general awareness campaign that would increase enrollment. They reached out to account executive Ariana Lewis, at OUTFRONT Media, for assistance.
Media Feature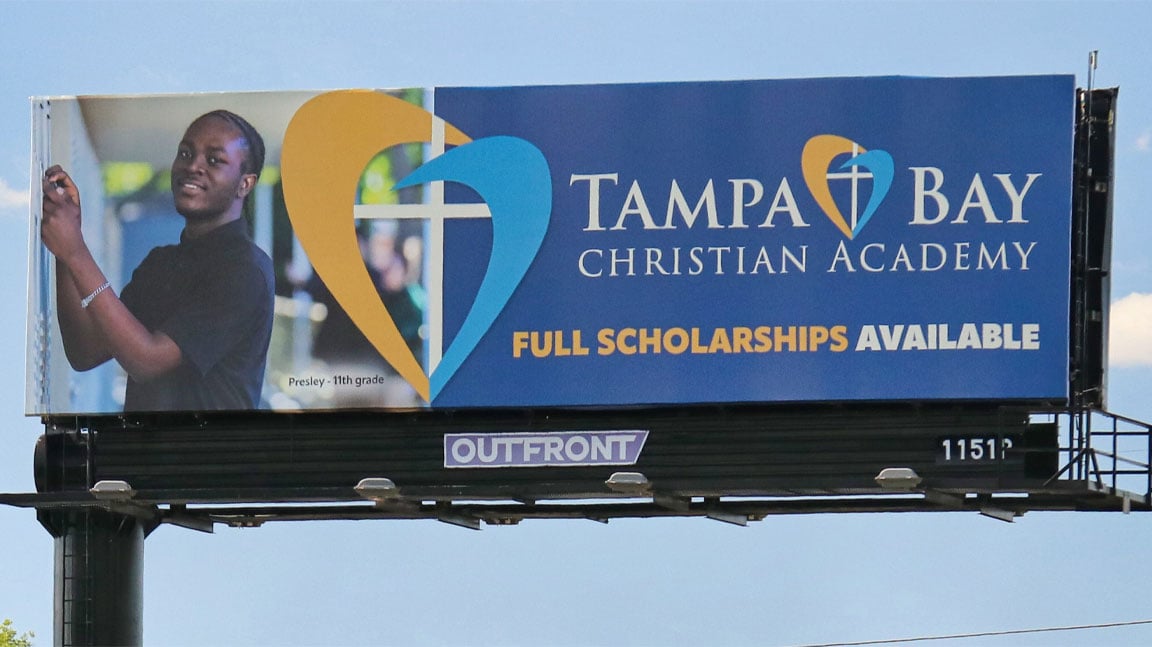 Recommendation
Ariana recommended strategically placed bulletins to target TBCA's audience. Two different campaigns have run within the year which has not only increased awareness of the academy but has also boosted enrollment. They are very happy with the results and say their OOH campaign was a great success!

Client Said
"We've heard from many new families that they saw the billboard and it influenced their decision to come to the school. The billboards this past year played a key role in the school hitting record enrollment — growing from 186 to 290 students in two years. And the billboards were great for employee morale. We're very glad we did this. Thanks for helping us with this experiment! At some point, it'd be great to talk strategy for future campaigns."
- Steve


DISCLAIMER: OF COURSE, THE RESULT OF ANY CASE STUDY ARE SPECIFIC TO ITS FACTS. WE CAN'T GUARANTEE THAT ANY OTHER CAMPAIGN WILL DRIVE SIMILAR RESULTS, INCLUDING INCREASED TRAFFIC, END-USER ACTIVITY (CLICK-THROUGH OR SECONDARY-ACTION RATES), OR REVENUE.