The Philadelphia
Tattoo
Convention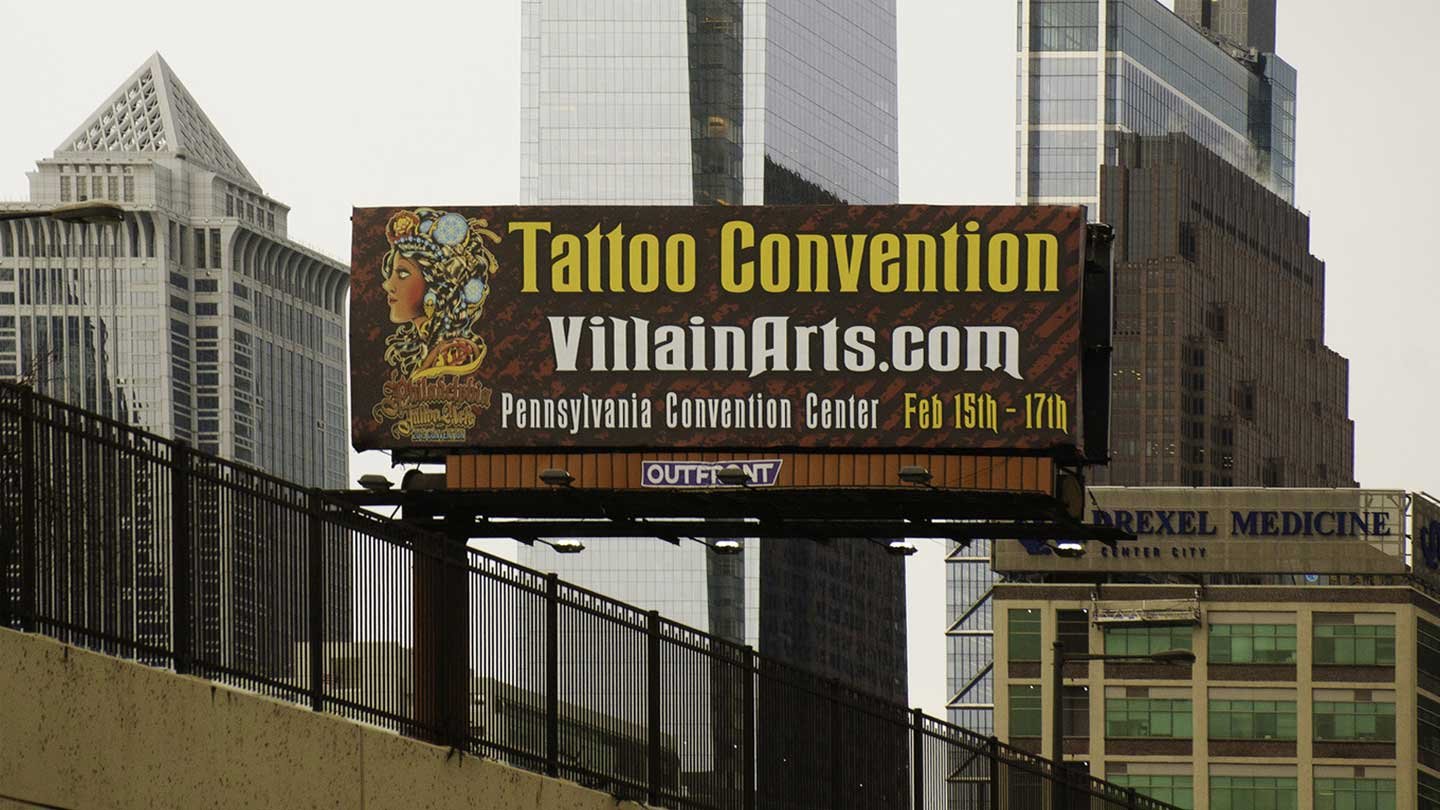 Villain Arts is the leading promoter of nationwide tattoo conventions. They produce over 20 conventions a year featuring famous tattoo artists and the opportunity for visitors to get tattooed by their favorite artist. Villain Arts uses the out of home and the OUTFRONT mobile network to directly reach their target audience with banner ads and build awareness for the upcoming convention.
20+
Mobile Campaigns Throughout the Year
Media Feature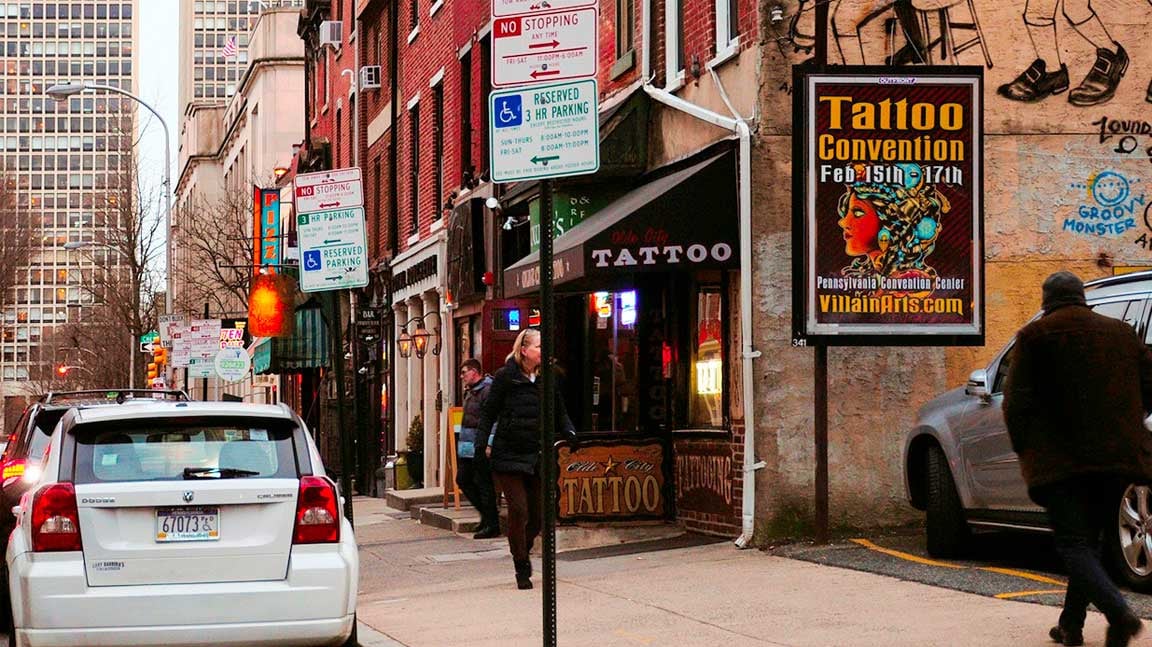 Proximity Targeting
We delivered the ads to audiences within a 3–5-mile geo-fenced areas around tattoo shops, bars, concert venues, restaurants, and the strategically placed billboards and metro lights. The mobile ads were delivered throughout the month leading up to the convention.

Dynamic Landing Page Ad
The Tattoo Convention banner ad directed users to the dynamic landing page where interested attendees could click for more information and directs user to the convention's website.

Client Praise
"In 3 shows OUTFRONT is beating the numbers delivered by the other digital platforms that we are using. It took them 3 years of fine tuning to get the numbers OUTFRONT's mobile network delivered in 3 shows."
-Troy Timpel, Director


DISCLAIMER: OF COURSE, THE RESULT OF ANY CASE STUDY ARE SPECIFIC TO ITS FACTS. WE CAN'T GUARANTEE THAT ANY OTHER CAMPAIGN WILL DRIVE SIMILAR RESULTS, INCLUDING INCREASED TRAFFIC, END-USER ACTIVITY (CLICK-THROUGH OR SECONDARY-ACTION RATES), OR REVENUE.