TriNet, a cloud-based employer organization that provides HR solutions for small and medium sized businesses wanted to double their unaided awareness, which was historically in the single digits, and increase branding in the oversaturated HR solutions market.
300%
Increase in Unaided Awareness
30%
Increase in Share of Media Voice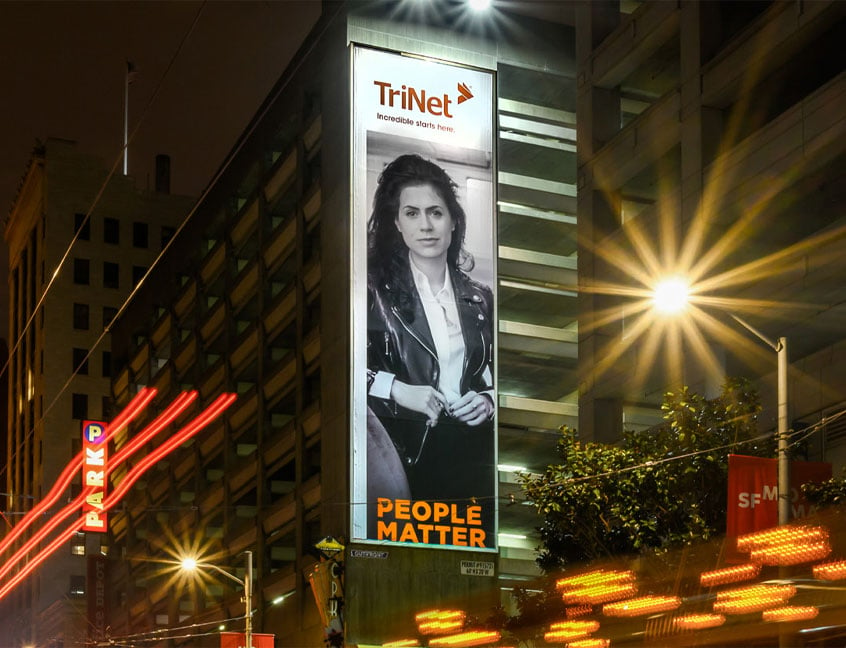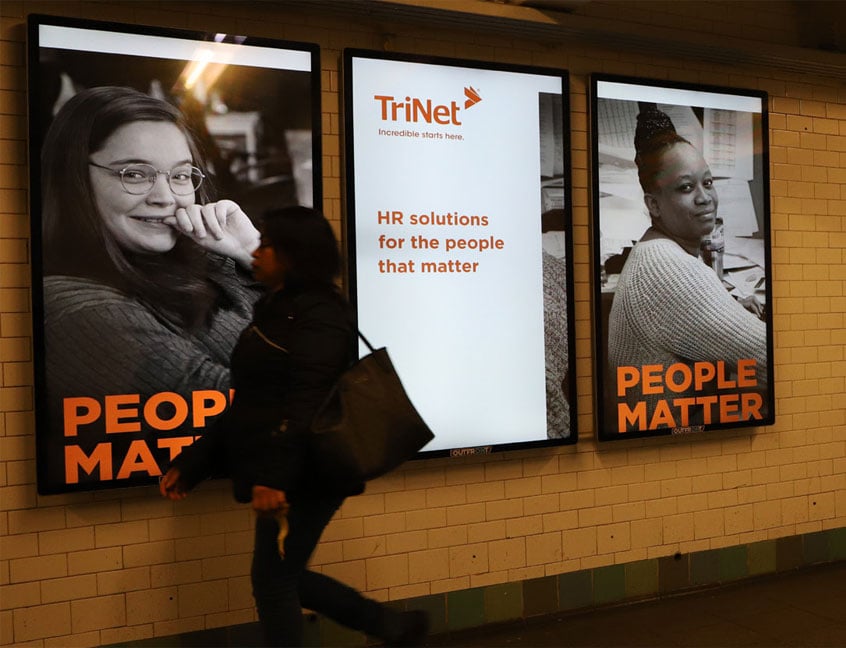 Strategically Placed
TriNet utilized a mix of high impact media in Los Angeles, San Francisco, and New York ranging from standout wallscapes & bulletins to station dominations & other subway media.

Creative Excellence
Creative was visually stunning, aiming to redefine the HR category and focus on the humanity side of it. TriNet partnered with world-renowned photographer Annie Leibowitz to shoot the creative that featured real life portraits of TriNet customers.

Campaign success
"We created strong brand awareness, familiarity, and engagement from our intergrated, omnichannel campaign. Unaided awareness increased 300% in 2019 and our share of media voice increased 30% with a 97% positive media sentiment. We also consistently outperformed industry norms and we saw a double-digit increase in inbound marketing leads."
-Robyn Albarran, Media Director


DISCLAIMER: OF COURSE, THE RESULT OF ANY CASE STUDY ARE SPECIFIC TO ITS FACTS. WE CAN'T GUARANTEE THAT ANY OTHER CAMPAIGN WILL DRIVE SIMILAR RESULTS, INCLUDING INCREASED TRAFFIC, END-USER ACTIVITY (CLICK-THROUGH OR SECONDARY-ACTION RATES), OR REVENUE.