Howdy, Partner! PBR Teams Grows Audience & Increases Ticket Sales with Out of Home
September 5, 2023
Picture the scene. It's a Sunday afternoon in the fall. Three million sports fans turn on CBS to cheer for their favorite teams. But they're not watching football. They're watching
Professional Bull Riders
.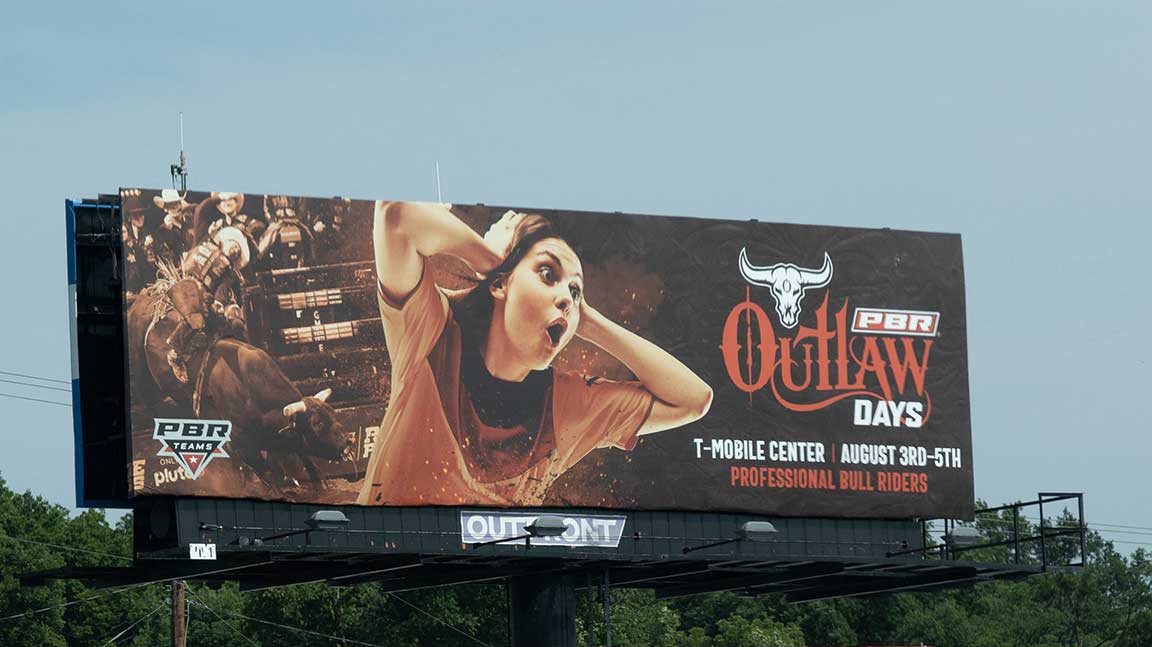 Surprised? You shouldn't be. PBR has been on the rise for years, and the introduction of its 11-event Teams Series last year -
attended by over 200,000 people
- marked a watershed moment for a league that
once had to pay broadcast networks $350,000 an hour
to carry its events.
Coming into its sophomore season, PBR Teams recognized the opportunity to build on this momentum and introduce the sport to a new audience, So the league turned to OUTFRONT to deploy its biggest OOH campaign ever in support of its Outlaw Days event in Kansas City.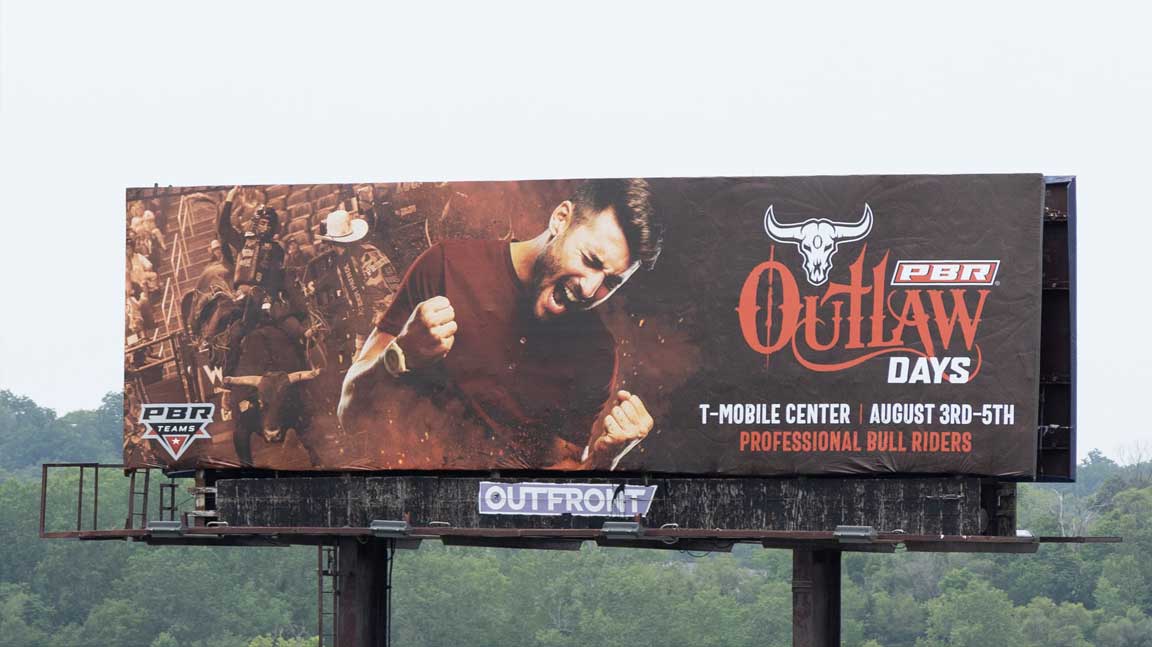 But this was more than just an ad buy. This was a genuine partnership in which PBR Teams leveraged our capabilities from beginning to end to maximize the impact of the campaign.
Any great partnership starts with understanding a partner's needs - so we kicked off with discovery, where we learn about an advertiser's goals, its differentiators, its brand, and its audience.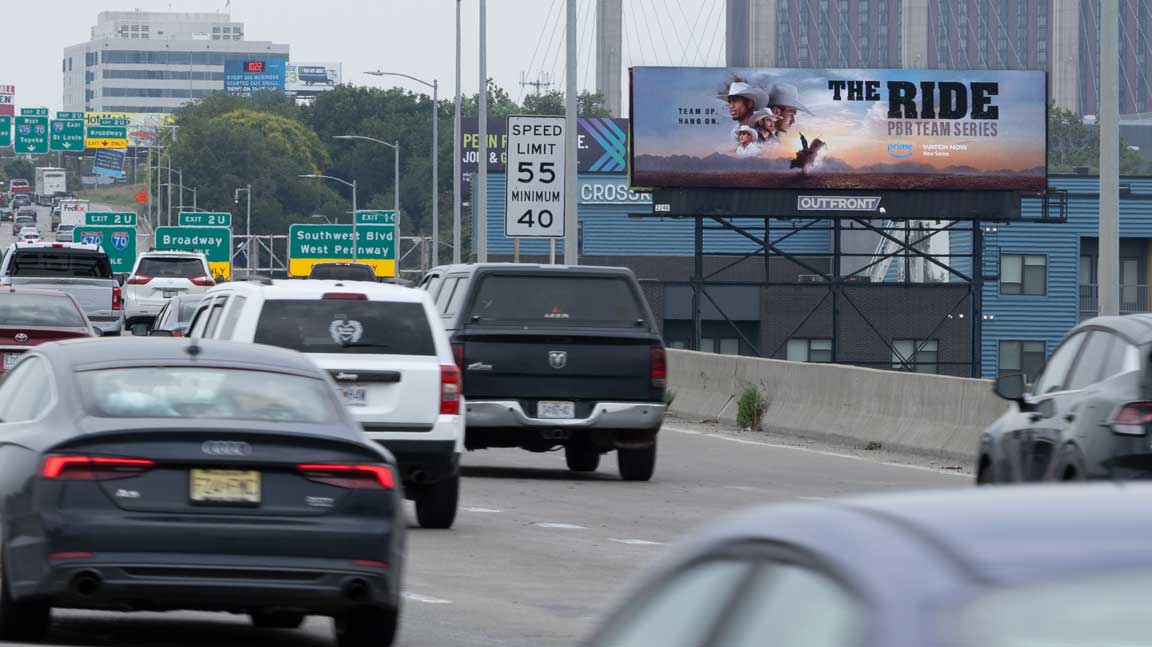 Once we had a grasp on what PBR Teams was trying to accomplish and who they were trying to reach, the next step was identifying how to deliver the audience that mattered to them. To do that, we used smartSCOUT™, our proprietary data platform.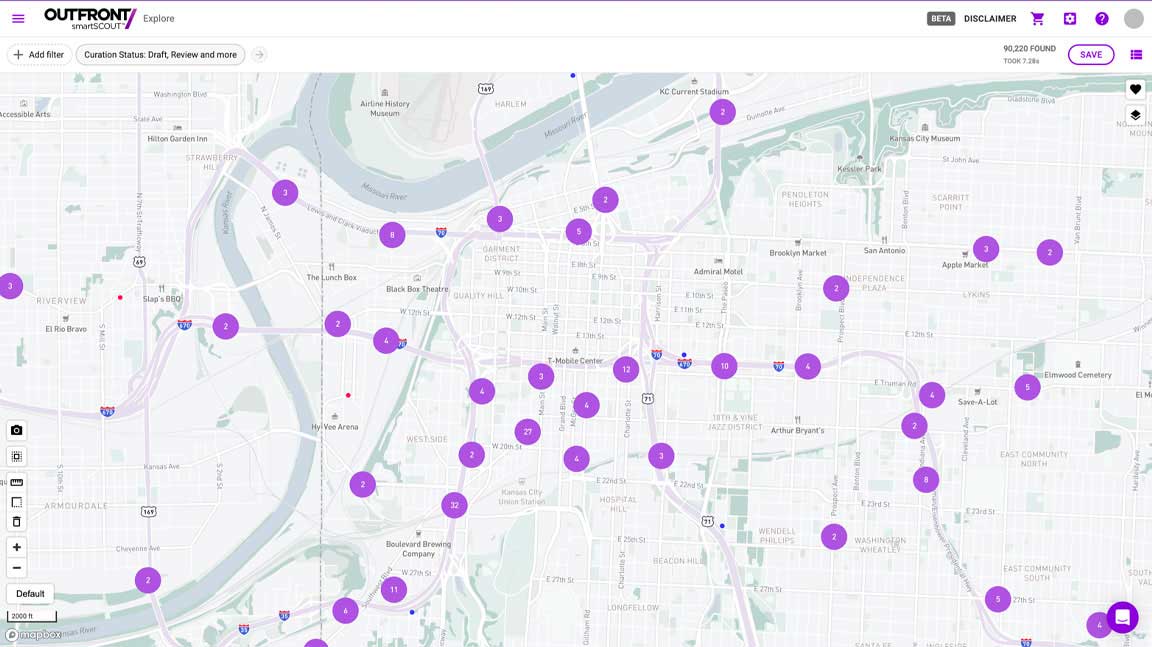 SmartSCOUT enables the discovery and measurement of target audiences through the use of aggregated, anonymized data. With it we can determine the impressions, dwell time, and audience segmentation for each of our assets, helping advertisers understand exactly who and where their audience is.
That's how we were able to deliver 38% of the campaign's impressions to country music concertgoers, 23% to those who go out to ticketed events, and 28% to sports fans (SOURCE: smartSCOUT).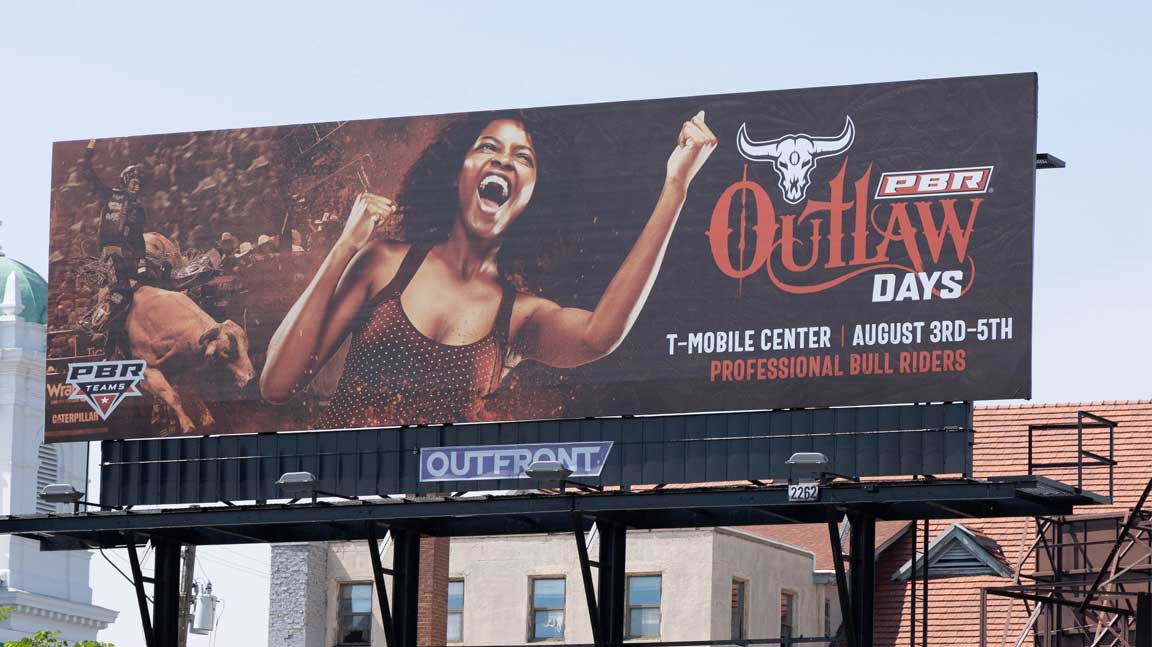 And to reach even more of its core audience, PBR Teams enlisted the help of carefully selected local influencers like soccer stars Daniel Salloi and Lo'eau LaBonta and entrepreneur Giovanna Caponetto, who posted the campaign to their collective audience of nearly 2.3 million followers.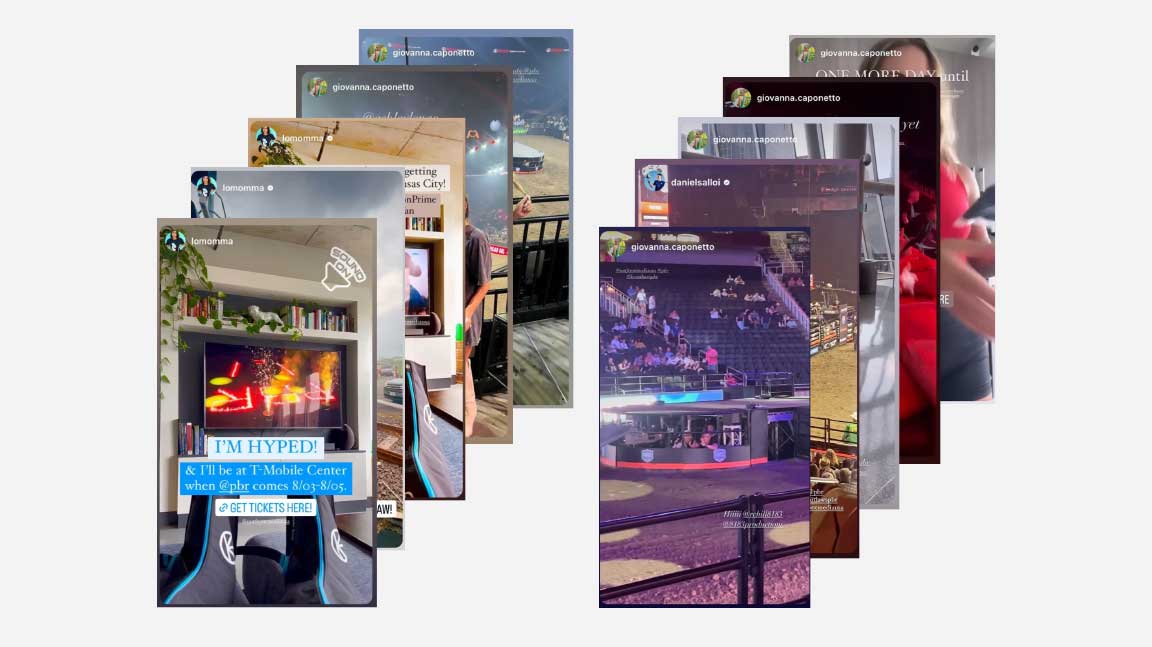 Having identified the right assets to reach the right audiences, the next question was one of creative. And it's an essential question given that
creative drives 75% of an ad's effectiveness
.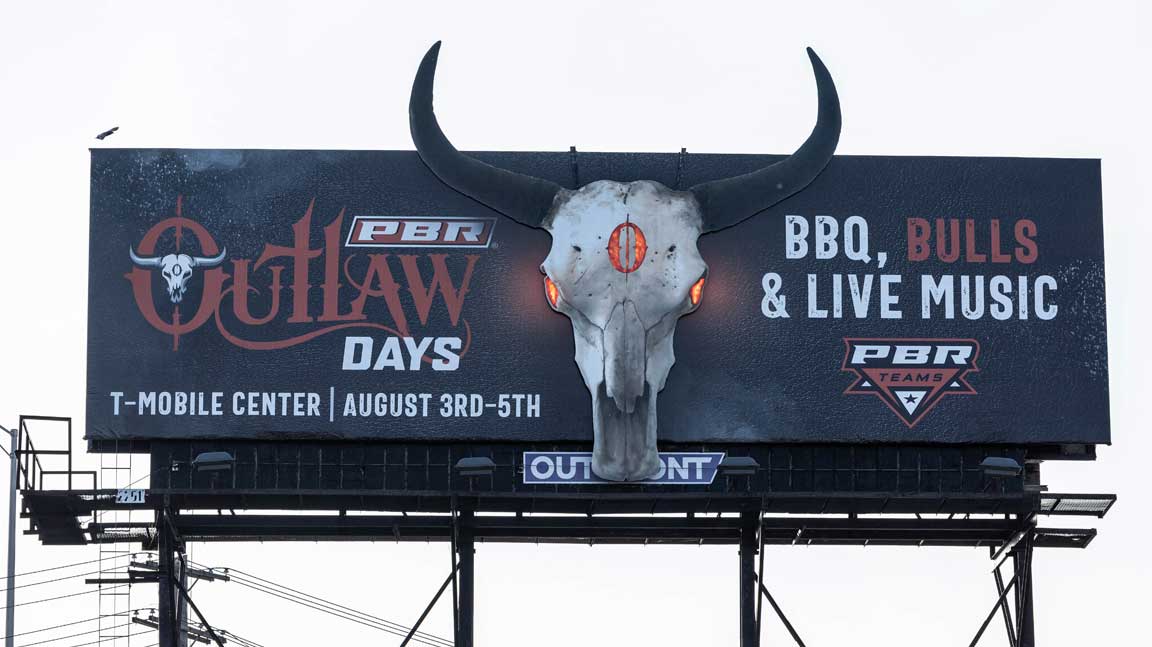 Enter STUDIOS, our award-winning in-house design agency
, who created eye-catching creative for PBR Teams in a variety of digital and static formats. Some of the static billboards were feature pieces that included extensions, 2-D pop-outs, and special lighting effects - thinking outside the box in the most literal sense. One billboard even suspended a cowboy hat in midair!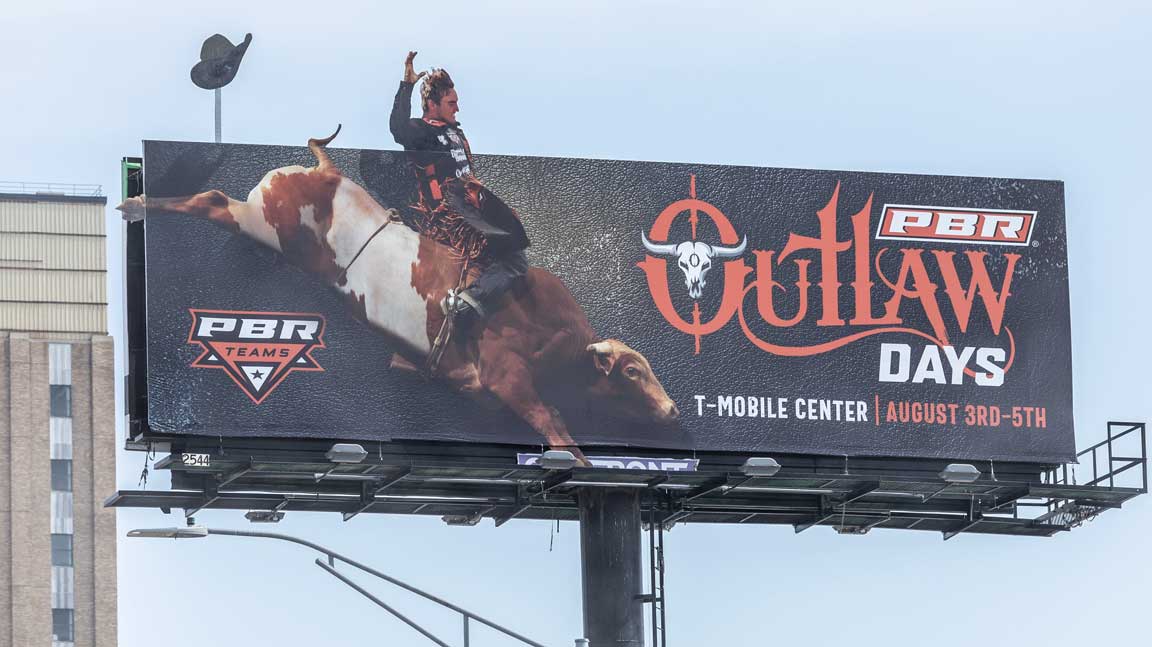 When it came time to buy, PBR Teams took the path of least resistance, our
Digital Direct Ad Server
, for our digital media. Our Digital Direct Ad Server offers advertisers a streamlined way to buy impression-based campaigns, reaching over 8,000 audiences in 46 markets. PBR Teams used it to achieve national coverage that provided scale and consistency across its most important markets.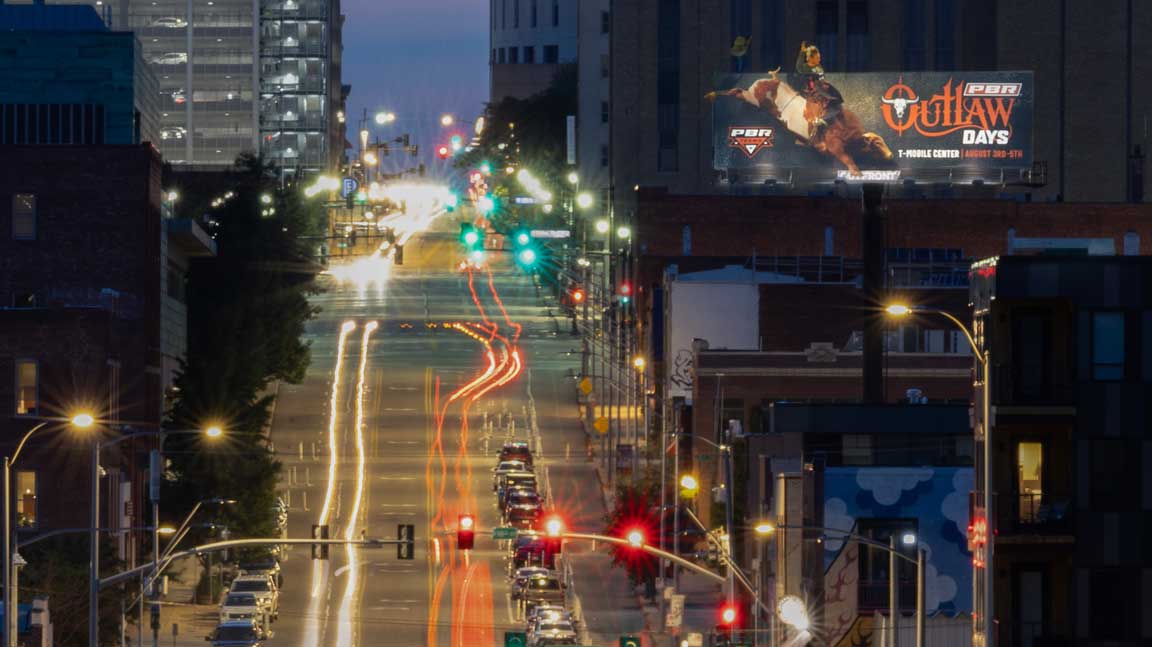 PBR Teams turned to us to execute its entire media mix for this campaign. Beyond out of home, we retargeted PBR Teams' audience via OTT/CTV, cross-device, and
mobile elements
, all tied together with that same signature black-and-orange STUDIOS look. That's the synergy that drives 48% higher clickthrough rates on mobile ads consumers have seen out of home first (SOURCE: Benchmarketing, 2017).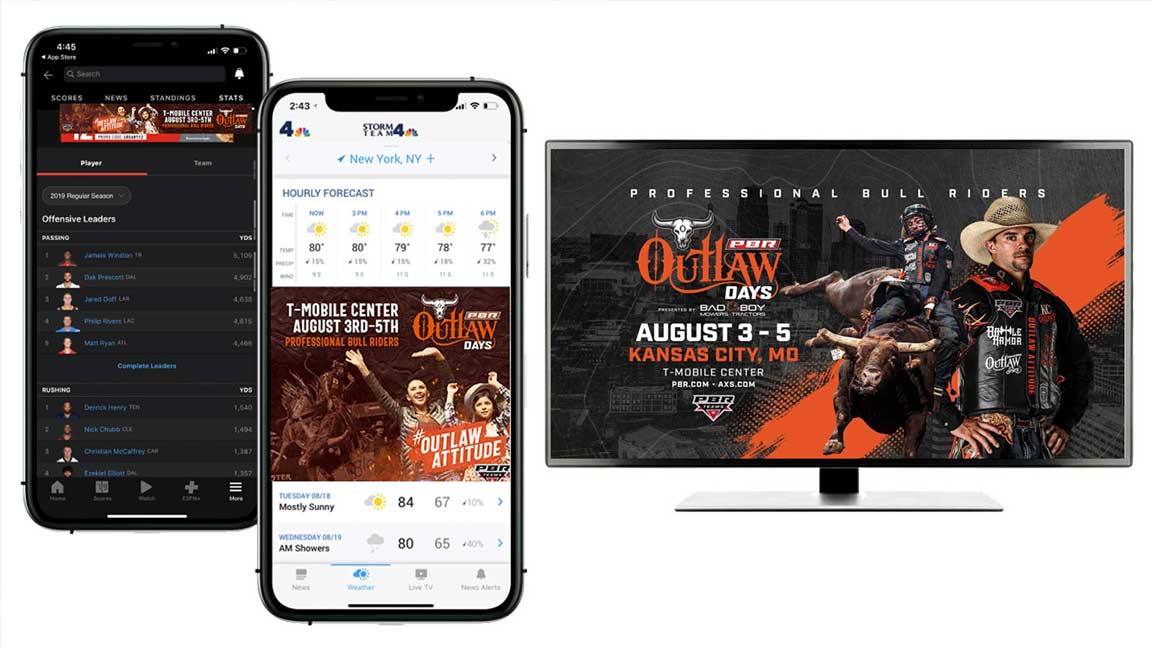 Finally, we tied everything up with measurement to measure how the campaign performed against its ultimate goal: butts in seats. What did that study show? 7,669 of those exposed to the campaign attended the event (SOURCE: GroundTruth)!
PBR Teams tapped into every element of the OUTFRONT Edge, including audience planning, creative solutions, complementary mobile and OTT campaigns, social support, and measurement. This strategy produced a campaign that generated mass reach, viral buzz, earned media, and increased attendance for PBR Teams. Because when it comes to helping brands achieve their goals, this isn't our first rodeo.
Author: Jay Fenster, Marketing Manager @ OUTFRONT