Why CPG Brands Advertise Out of Home: Industry Experts Talk It OUT
August 23, 2023
All across the spectrum of consumer packaged goods, out of home advertising is a mainstay of media plans. Emerging upstarts and legacy brands alike see the value in the channel, and it doesn't matter whether the brand is selling
moisturizer
,
soda
, or
cat food
– OOH delivers results across the board.
What is it about out of home that makes it so impactful for CPG brands? We sat down with
Tom McGurn
and
Kinjal Patel
, OUTFRONT Senior Directors, Brand Partnerships, to discuss.
It all starts with out of home's effectiveness at building mass awareness by having a real-world presence where your customers do.
Patel explained the thought process behind location strategy. "For figuring out the locations that are most important to the CPG brand, do they want to be in proximity to a retail location? Do they want to be in proximity to a new product launch? Is it that awareness tactic where they want to be more national, where we could offer up the top 10 markets - New York, Los Angeles, Chicago, et cetera?"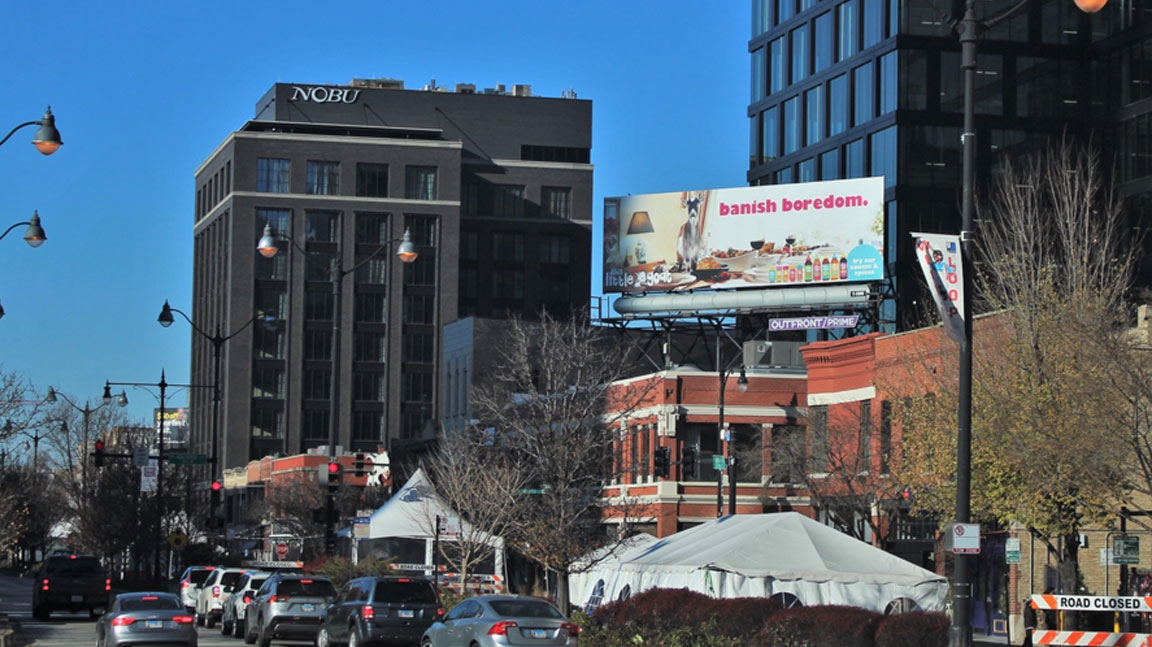 "[OOH provides] the big top-level funnel audience size that CPGs like to take advantage of," added McGurn.
That audience isn't just walking past the ads – they're taking notice. In fact,
88% of consumers have noticed OOH ads in the past 30 days
– and 78% within the past seven (SOURCE: Morning Consult, March 2023).
But building awareness is only the first ingredient in the secret sauce.
"The second part is how CPGs can utilize our ability to identify critical points of interest with regard to the partnerships that they have at retail – Target, Walmart, Albertson's, Kroger, et cetera…in driving audiences into these locations so that they can sell their product."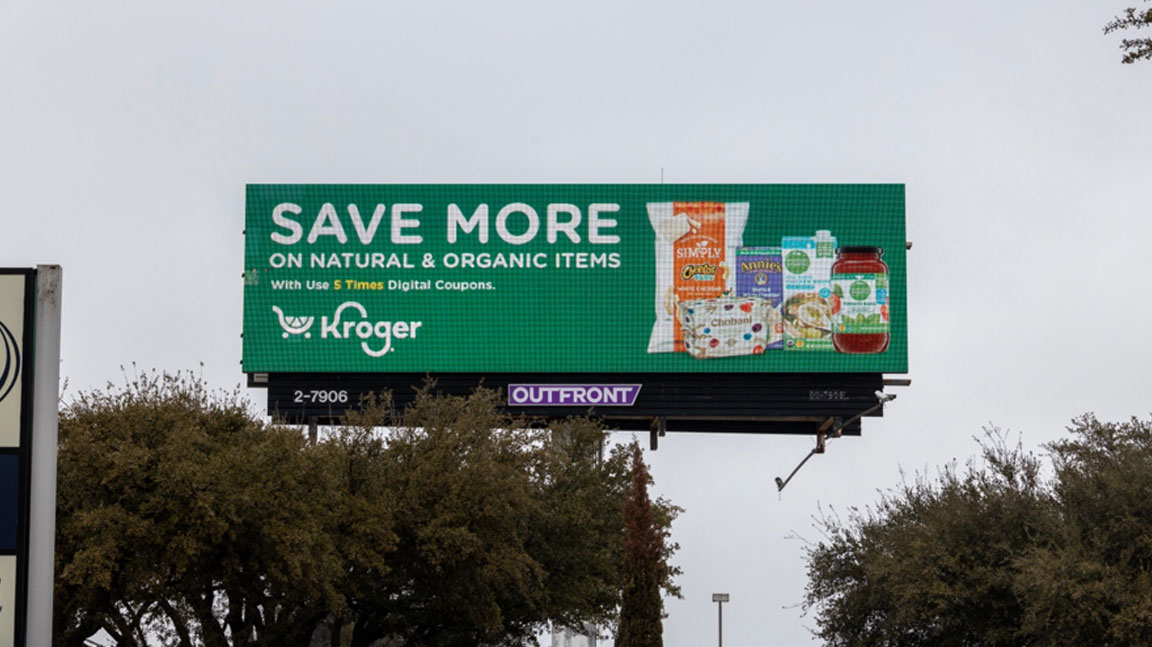 McGurn explained how retailers start with their own media networks and then expand up the funnel to reach audiences. "How that works for us is that we have incredible assets that are literally next to retail locations that are a piece of the consumer journey to purchase at scale."
That means OOH can give CPGs an IRL presence in the literal last mile of the buyer's journey. 71% often notice billboards close to the stores where they shop, and 74% notice billboards on their way to shop in person (SOURCE: Morning Consult, March 2023). This little 3% jump tells a massive story:
people pay more attention to out of home when they're ready to purchase.
"So our assets have the ability to give CPGs that last-minute reminder to drive an action as people are walking in the stores," continued McGurn. "We drive heightened awareness for audiences that are addressable at scale."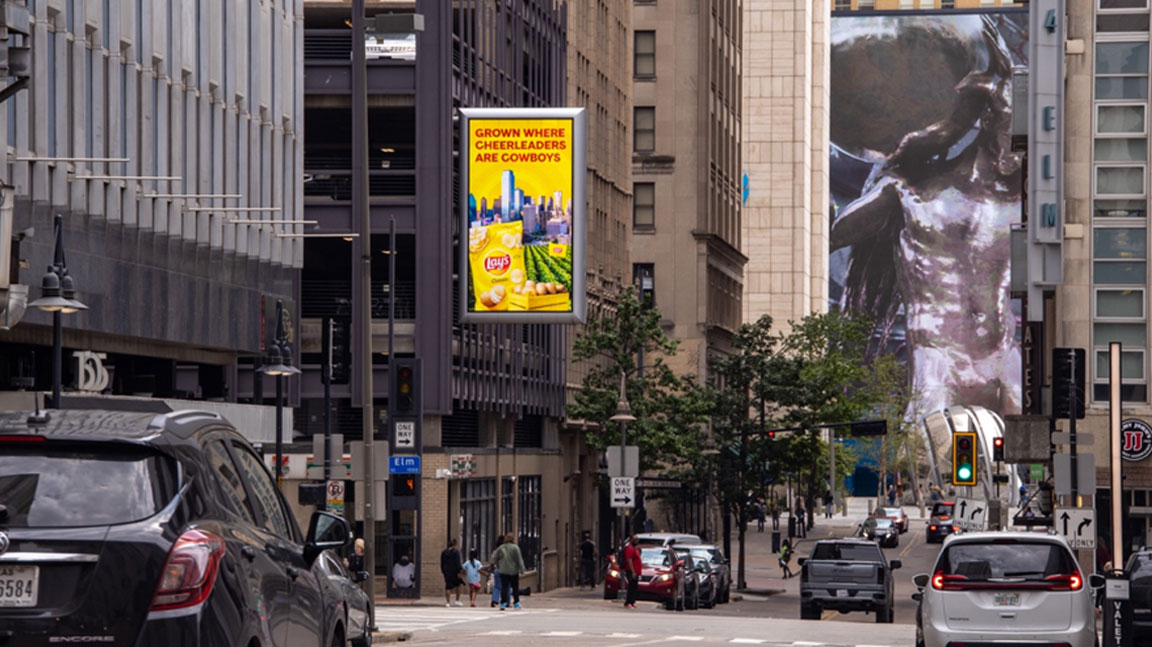 As for those audiences, how can brands be sure they're reaching the right ones?
Fortunately, there's smartSCOUT™. Our
proprietary data platform
uses aggregated, anonymized location data to quantify the impressions, dwell time, and audience segmentation each of our assets can provide to advertisers.
"If a client is trying to reach new moms for Tide detergent, we have the ability to layer that audience into smartSCOUT and deliver the right assets against the retail locations or the partnerships that that particular CPG may be wanting to promote," said Patel. "And so we can do that on a local level or regional level and a national level."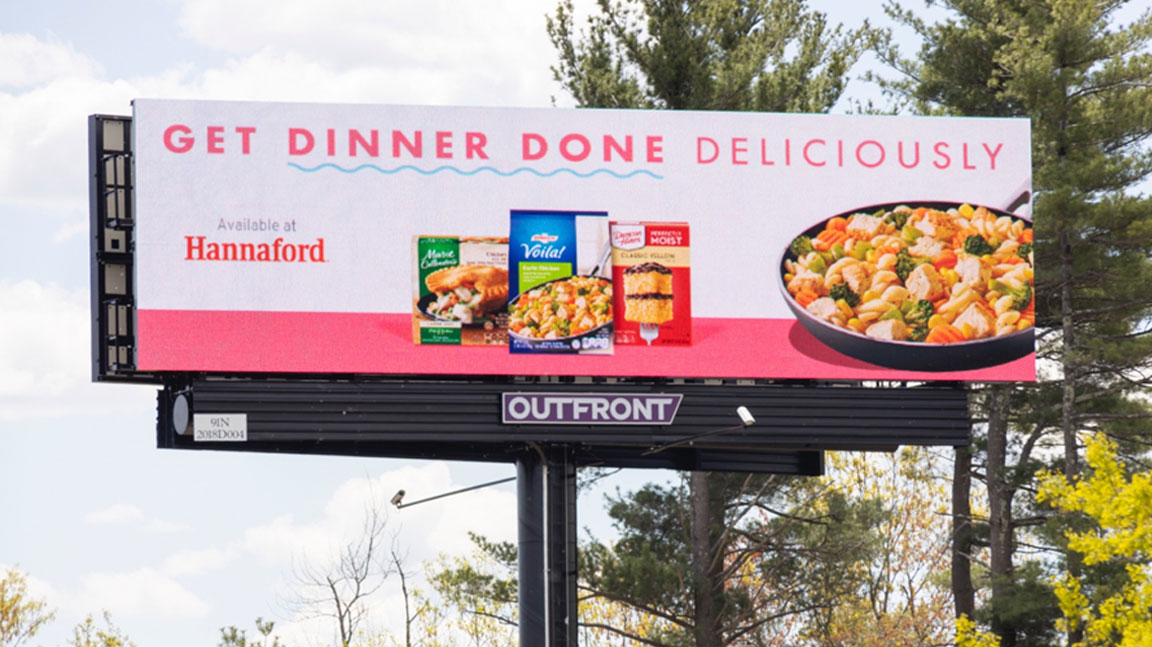 There are even more ways for OOH advertisers to reach the right audience. "We also have Claritas, Axiom, and Epsilon that brands can activate against, and we can index our assets against those," Patel explained." And then we have the ability of using their first-party audiences via
programmatic
."
"We have other third-party partnerships as well that we could layer on with first-party data – or in some cases you could bring your own data. So lots of options to help us plan against whatever their objective is."
Not only can OUTFRONT empower CPG media buyers to make data-based decisions going into a campaign, but post-flight we can provide
campaign measurement and attribution data
that goes far beyond simply counting the people who saw the ads.
"Return on ad spend, footfall, and brand awareness are some of the major attribution opportunities for CPG," said Patel, "and we have top partners in each that we work with to achieve that."
"ROAS is kind of the holy grail for CPG advertisers. We have partnerships with Catalina, IRI, and others to help prove that out. For new product launches, sometimes it's brand awareness and we do have surveys available for that. If the CPG brand wants to measure footfall, we also have attributions against that. And we have a variety of other attribution partners."
Audience targeting and layering, mass reach, cutting-edge measurement and attribution – out of home gives CPG marketers everything they need to build brands and drive sales.
Contact us
today to learn more about how OUTFRONT can help your CPG brand connect with its audience!
Author: Jay Fenster, Marketing Manager @ OUTFRONT