Hulu Uses Billboard Special Effects to Promote Saint X in This Los Angeles OOH Campaign
August 22, 2023
In Hollywood these days, it seems like everything is CGI. From action-scene explosions to entire epic worlds, digital technology has become the dominant form of special effects. But there's something extraordinary, something authentic, about practical effects accomplished with physical materials rather than computers.
The same can be said about out of home advertising. Because it sits on the cutting edge of interactivity,
digital out of home (DOOH)
gets a lot of attention. And rightly so, with advanced capabilities like dimensional creative, dynamic content, and AR expanding its possibilities. But when it comes to traditional out of home, real-world billboard special effects can make a campaign stand out as much as any digital flourish.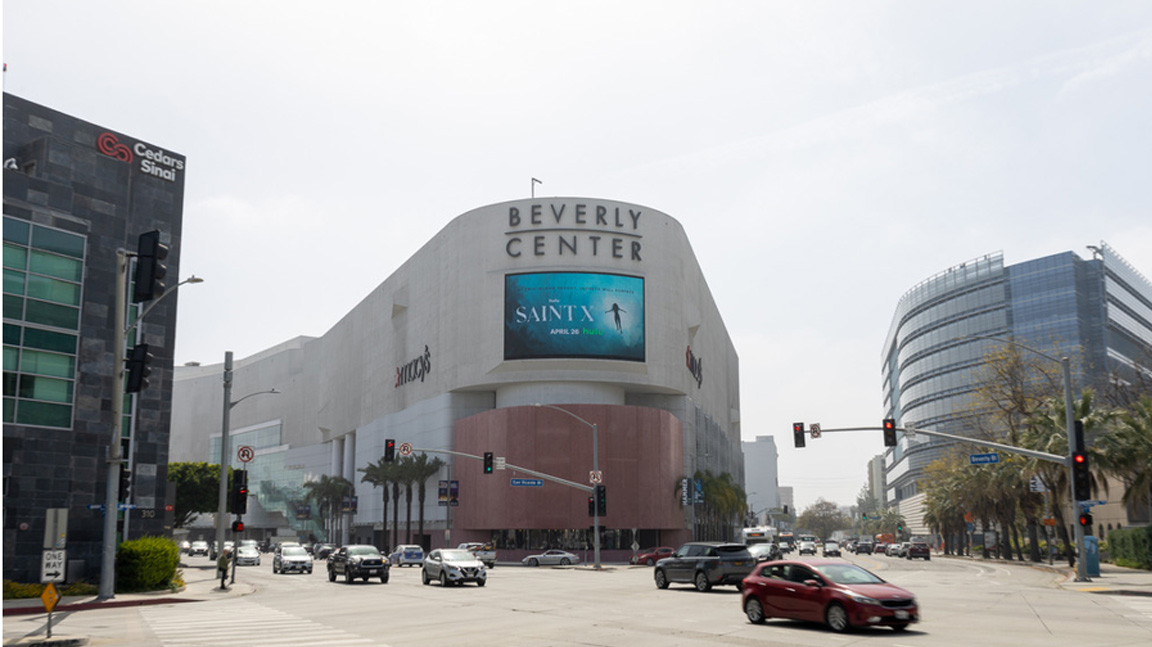 That's why Hulu brought practical effects out of the studio and onto
Los Angeles billboards
for the campaign promoting its new eight-episode limited series,
Saint X
.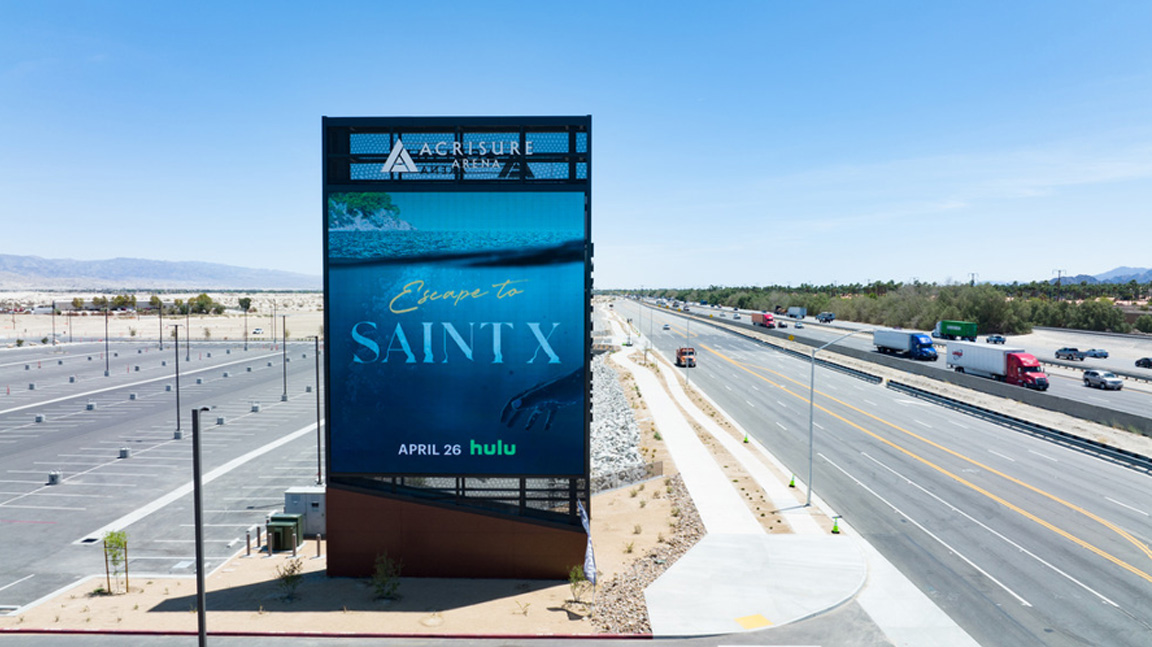 Based on the
much-loved novel by Alexis Schaitkin
, "Saint X" is a murder mystery in which Emily (West Duchovny) returns to the Caribbean Island where her sister was killed twenty years earlier, searching for the truth after a chance encounter with one of the suspects (Josh Bonzie).
Those who've read the book know that the eponymous island is much more than just a passive setting for the story, but a richly detailed arena in which to explore how race, class, sex, and privilege intersect – similar in that sense to HBO's
The White Lotus.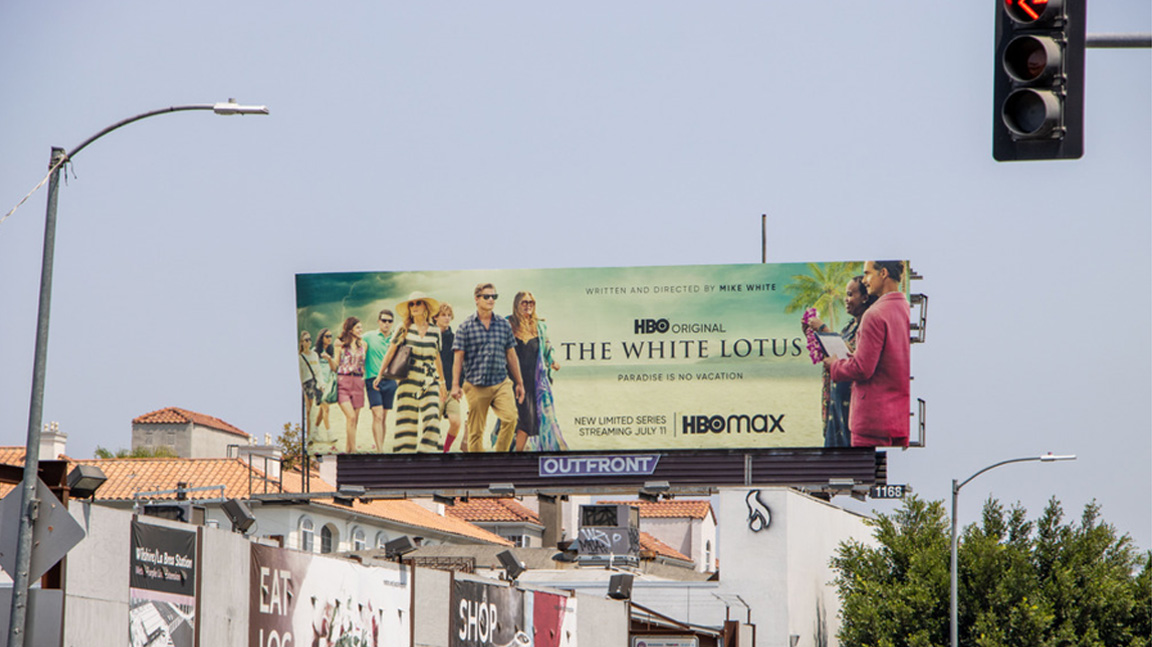 So how did Hulu use out of home advertising to immerse would-be viewers in the mystery and transport them to the Caribbean?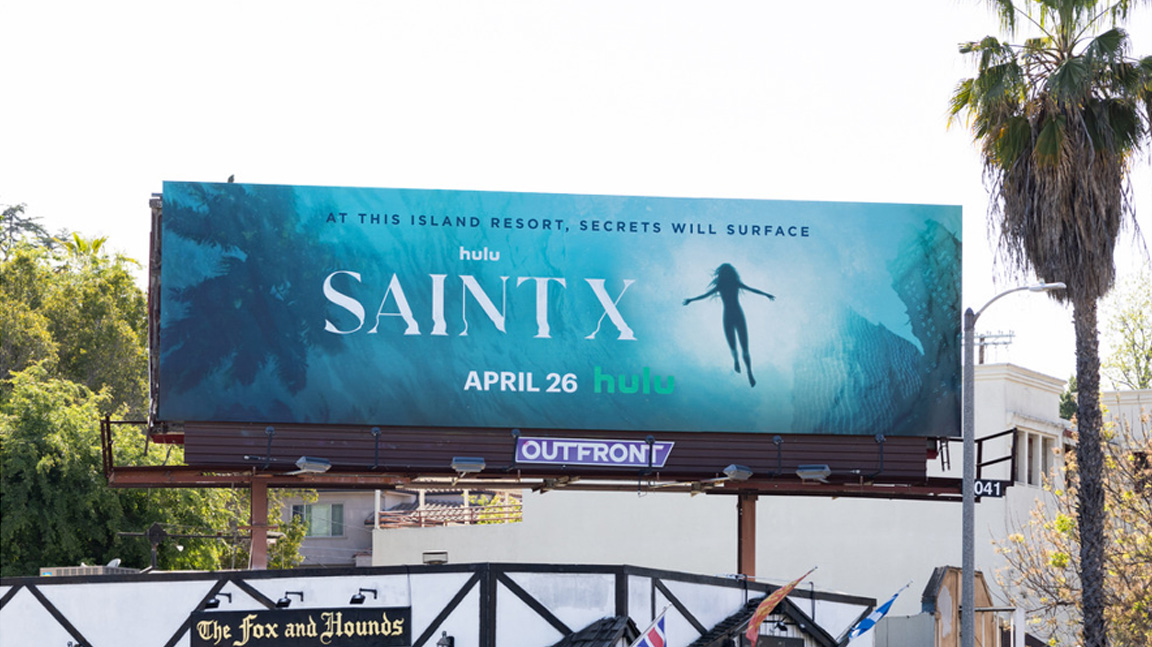 At first glance, there's nothing unusual about this billboard – unless you consider the silhouette of a dead body floating in the water unusual. But then the sun goes down and the surface of the water begins to shimmer, adding a layer of foreboding.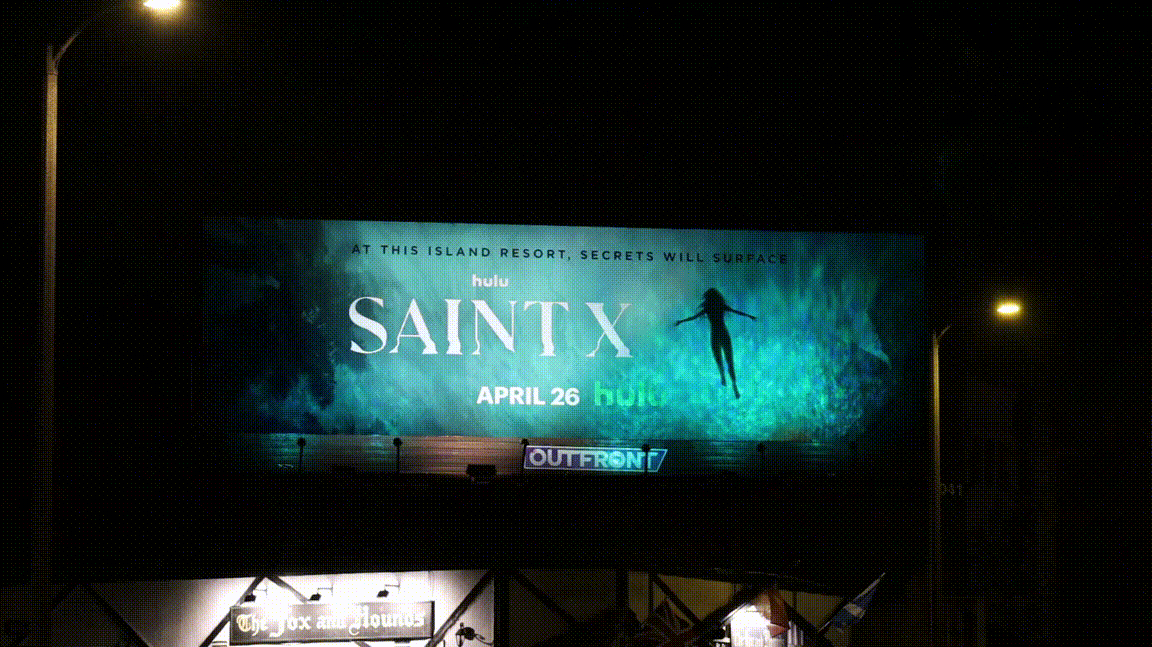 We equipped each of these billboards with specialty illumination that simulates the sunlight reflecting off a moving body of water. It's called the
aureole effect
– where the water's surface creates ripples that shift light in and out of focus to produce brighter and darker rays.
Special effects like this help brands stand out from the crowd – an advantage that's particularly important in the crowded and competitive streaming landscape.
OTT providers have made out of home a core component of their media mix
, often securing long-term location contracts (aka "perms") in order to establish consistent access to a specific audience. One streamer took it so far as to
spend $150 million to purchase outright
18 billboards on the iconic Sunset Strip, including
this one
, which you've almost certainly seen on your social media feed.
Not only do streamers time their Los Angeles OOH campaigns to the release of new shows and new seasons, they also use out of home during awards season to deliver "for your consideration" ads to Academy members and other awards voters.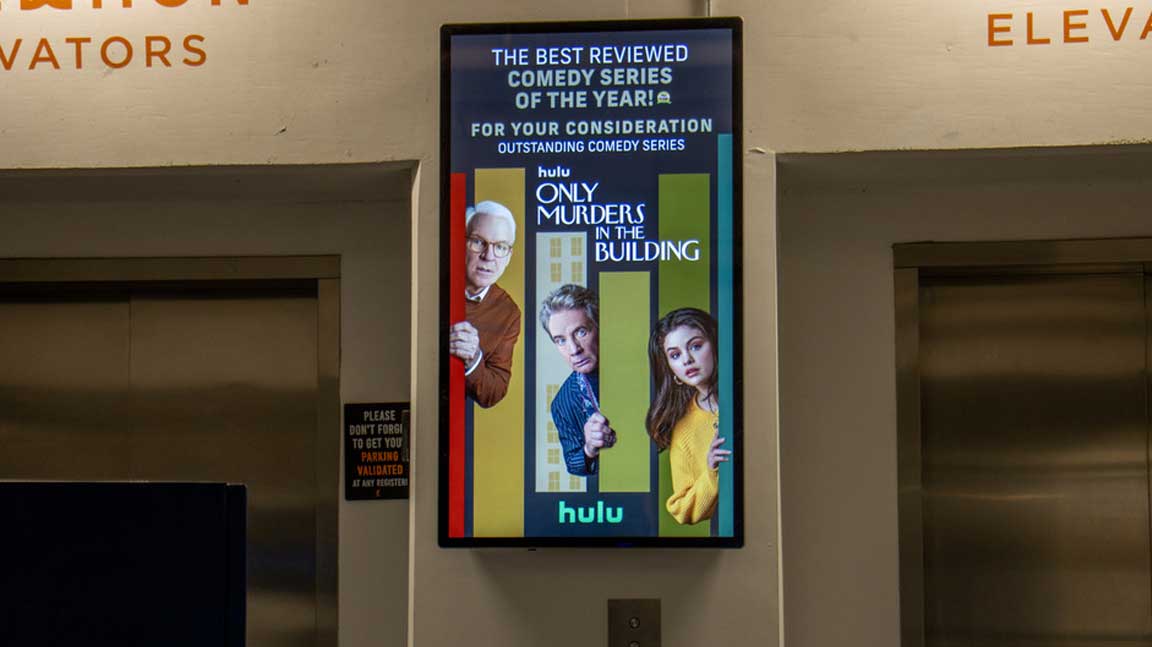 So why do Hulu, Paramount+, and all the rest count on out of home to reach both viewers and industry professionals? Because it works, allowing brands to meet their audiences wherever they are, as they live their lives.
So,
contact us and chill?
Author: Jay Fenster, Marketing Manager @ OUTFRONT