Colorado Springs
Oudoor Ads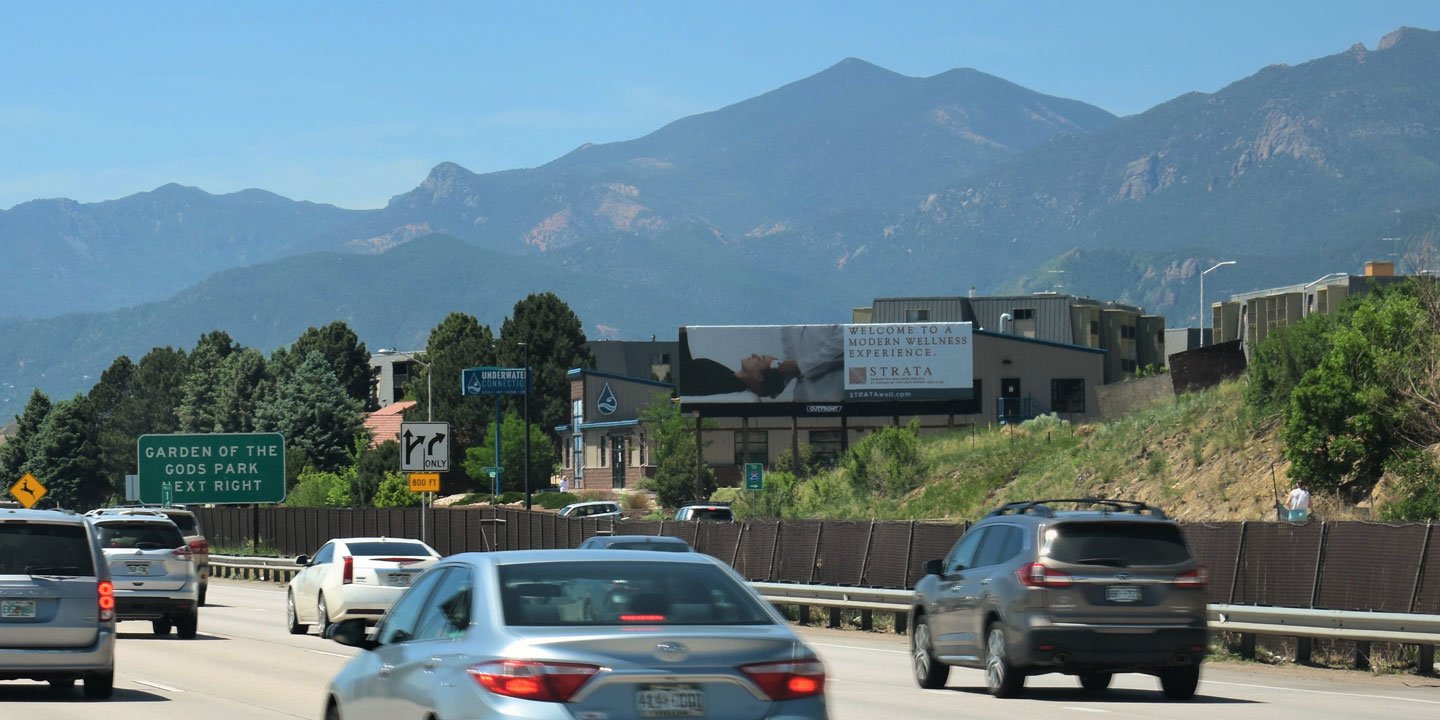 Colorado Springs is Colorado's second largest city with a population of just above 480,000 and is located 70 miles south of Denver. The city's high-profile locations are unmatched in the market, whether targeting tourists or the local audience throughout Colorado Springs. This is a dynamic city where the economy is driven by the military, the tech industry, and tourism.
#2
A Great Place to Live
— Colorado Springs was ranked #2 in Best Places to Live for 2022-23 by U.S. News and World Report.
Source
U.S. NEWS AND WORLD REPORT
23.7M
Tourism Attractions Abound
— More than 23 million visitors came to the Pikes Peak Region in 2021, to take in the natural beauty and rich history offered by attractions in and around Colorado Springs.
Source
VISIT COLORADO SPRINGS/LONGWOODS INTERNTATIONAL
30
Bulletins… Where the People Are — OUTFRONT has 30 Bulletins covering Colorado Springs, dotting the map at various points along I-25 and Hwy 24.
Deliver Impact in Colorado Springs
Products & Services
From ad creative and design to campaign data and insights. We got you covered.
Let's Reach Your Target Audience Together
We are committed to the success of your brand or business. Get in touch using the form!
How can we help you?
I have a question about