To reach consumers deep in the neighborhoods where they live, work, and play, advertisers rely on the poster format. Its presence is especially pronounced along primary and secondary roads in commercial and industrial neighborhoods, which makes posters perfect for targeting local audiences, whether behind the wheel or on foot.

Billboard Poster Sizes:
•10'x22' standard canvases
• 6'x12' junior canvases
7 in 10
Reached Weekly -
OUTFRONT's canvases reach 70% of Americans weekly.
+10%
More Likely to Trust -
Consumers exposed to a brand's OOH are more likely to trust that brand than those not exposed.
47%
Noticed a Poster -
Nearly half of Americans 16+ noticed a poster ad in the past month.
Highlights & Results
Posters deliver neighborhood audiences.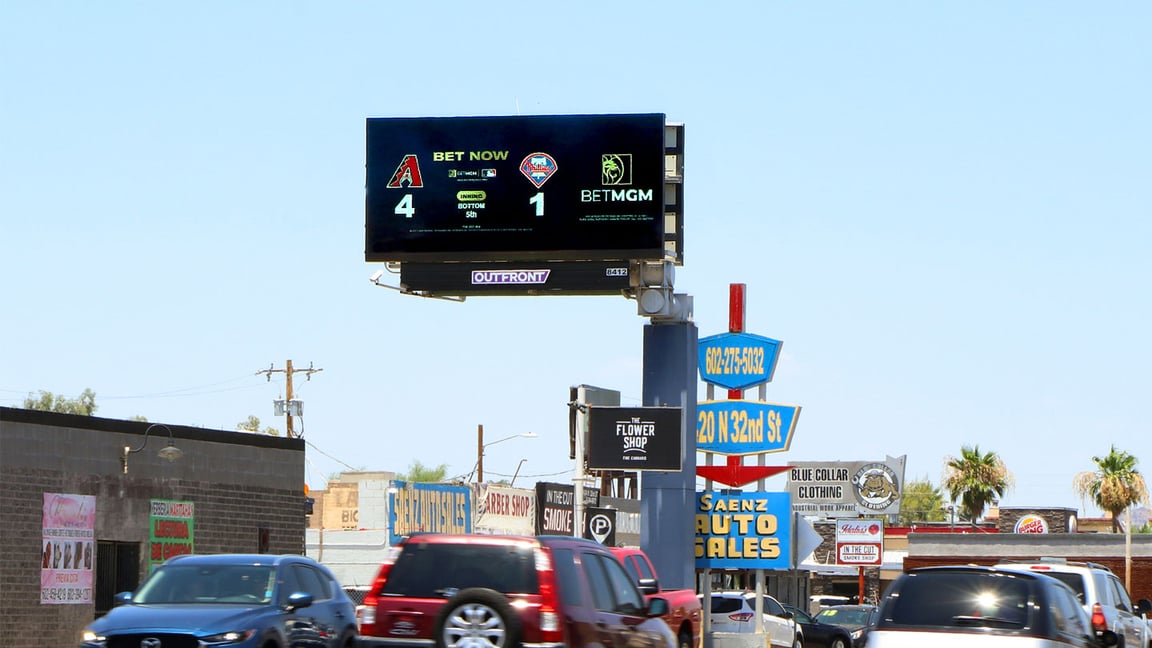 Resources
From creative best practices to preview visualizations & specs. We got you covered.