Wallscapes are among the most unique forms of out of home advertising. They combine prime center-city placements, gigantic size, and high visibility, creating mass market awareness and viral buzz. You'll find them on the sides of parking garages, hotels, and other commercial buildings, either attached in traditional vinyl form or hand painted. Wallscapes are canvases that tempt the imagination; combined with the right creative, they become exceptionally powerful for advertisers. Some even become landmarks in their own right. Best of all, wallscapes deliver strong reach and long-term frequency for brands looking to stand out from the crowd.
7X
More Social Posts -
Dollar for dollar, OOH drives 7x more social posts than any other medium.
86%
Recall OOH -
Six out of seven recall OOH, more than any other medium.
Source
SOLOMON PARTNERS, 2023
100%
Weekly Reach -
Adding OOH to other media can increase your weekly audience reach to nearly 100%.
Highlights & Results
Brands stand high above the crowd with wallscapes.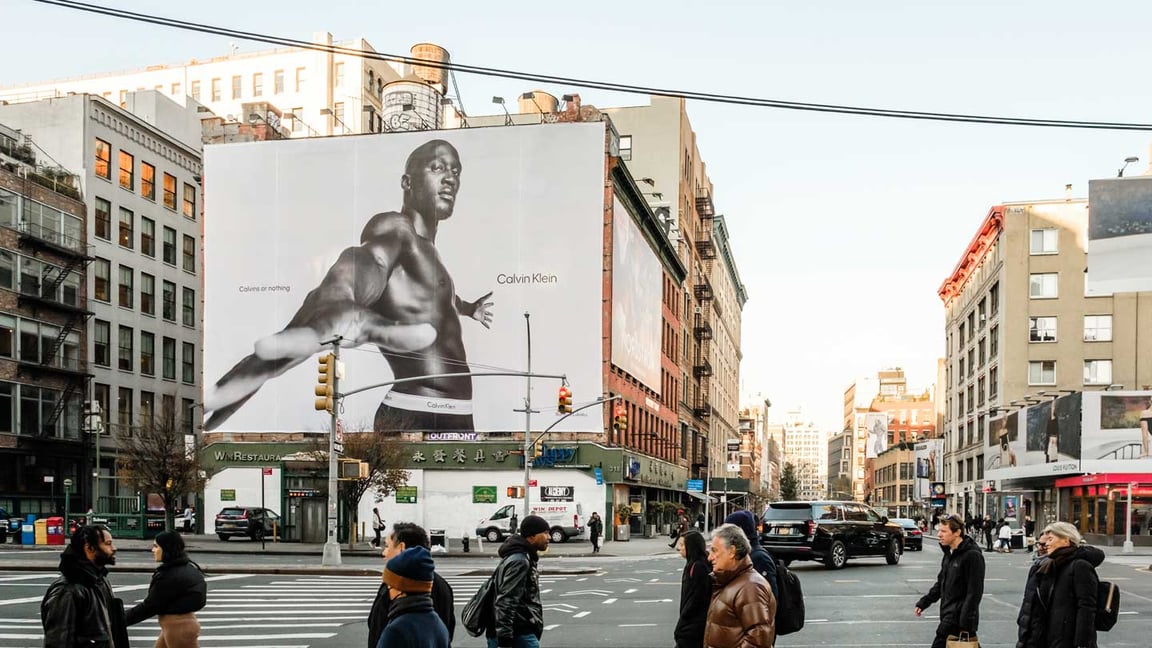 Resources
From creative best practices to preview visualizations & specs. We got you covered.