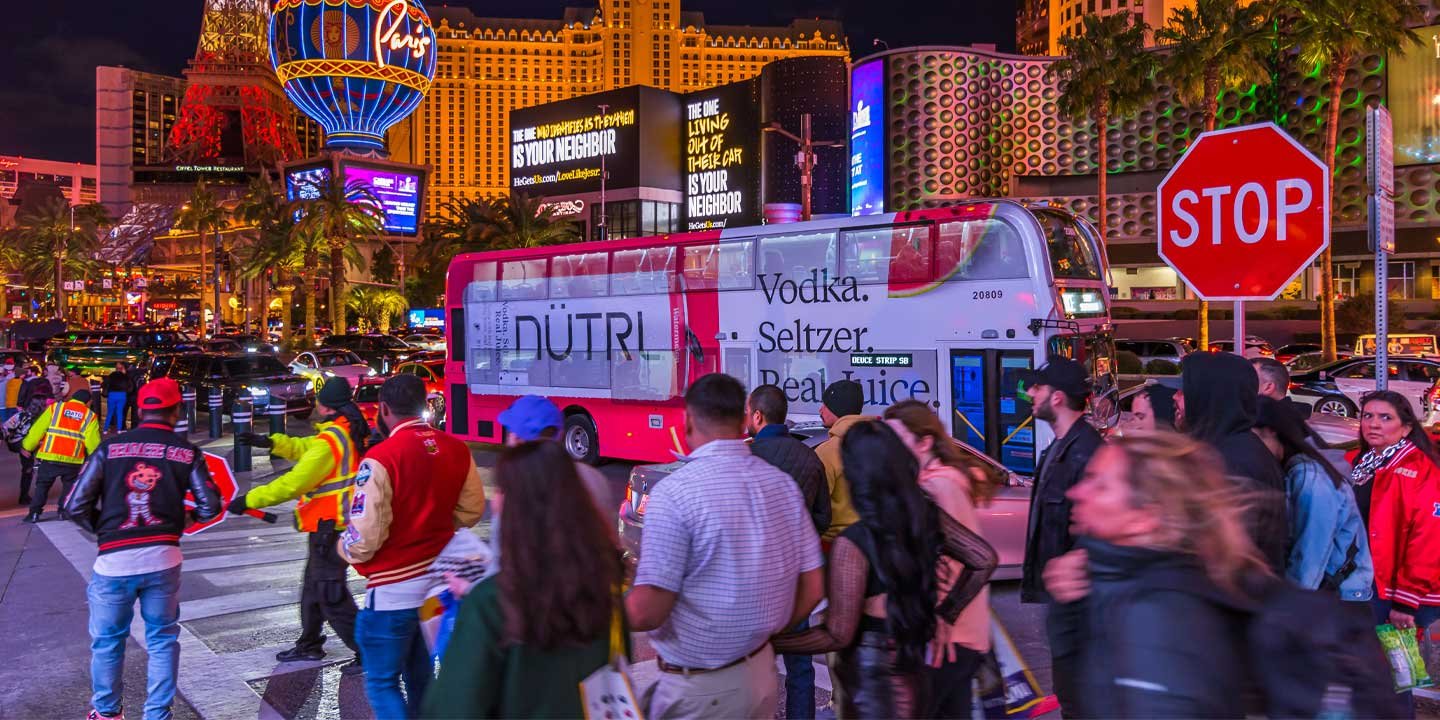 OUTFRONT's presence in Las Vegas is unrivaled, reaching 99.9% of the city's population weekly through our range of outdoor media advertising formats. Whether it's billboards, digital billboards, transit advertising, or street furniture - we connect advertisers with the right audience at the right time and in the right places, including iconic locations like the Las Vegas Strip.

The city is known for its iconic casino resorts, shows, dining, and shopping experiences, making it a prime destination for leisure and business travelers. With its endless entertainment options, including indoor amusement parks, nearby National Parks, and top-rated spas, Las Vegas is a hub of excitement and a global leader in the hospitality industry. Brands looking to make a lasting impact and stand out in the crowded marketplace can leverage the unique combination of glitz, glamour, and excitement that Las Vegas offers.
42M+
Tourist Attraction
— Las Vegas is one of the world's most popular tourist destinations, attracting over 42 million visitors annually.
Source
LAS VEGAS CONVENTION AND VISITORS AUTHORITY, 2022
22K+
Convention and Trade Show Capital
— Las Vegas is a global leader in the convention and trade show industry, hosting over 22,000 events and hosting over 6.5 million attendees annually.
Source
LAS VEGAS CONVENTION AND VISITORS AUTHORITY, 2022
2
Major Sports Franchises
— Las Vegas is home to two major sports franchises, The Las Vegas Raiders and The Vegas Golden Knights.
Source
VISIT LAS VEGAS, 2022
Deliver Impact in Las Vegas
Products & Services
From ad creative and design to campaign data and insights. We got you covered.
Let's Reach Your Target Audience Together
We are committed to the success of your brand or business. Get in touch using the form!
How can we help you?
I have a question about