North Carolina
Outdoor Ads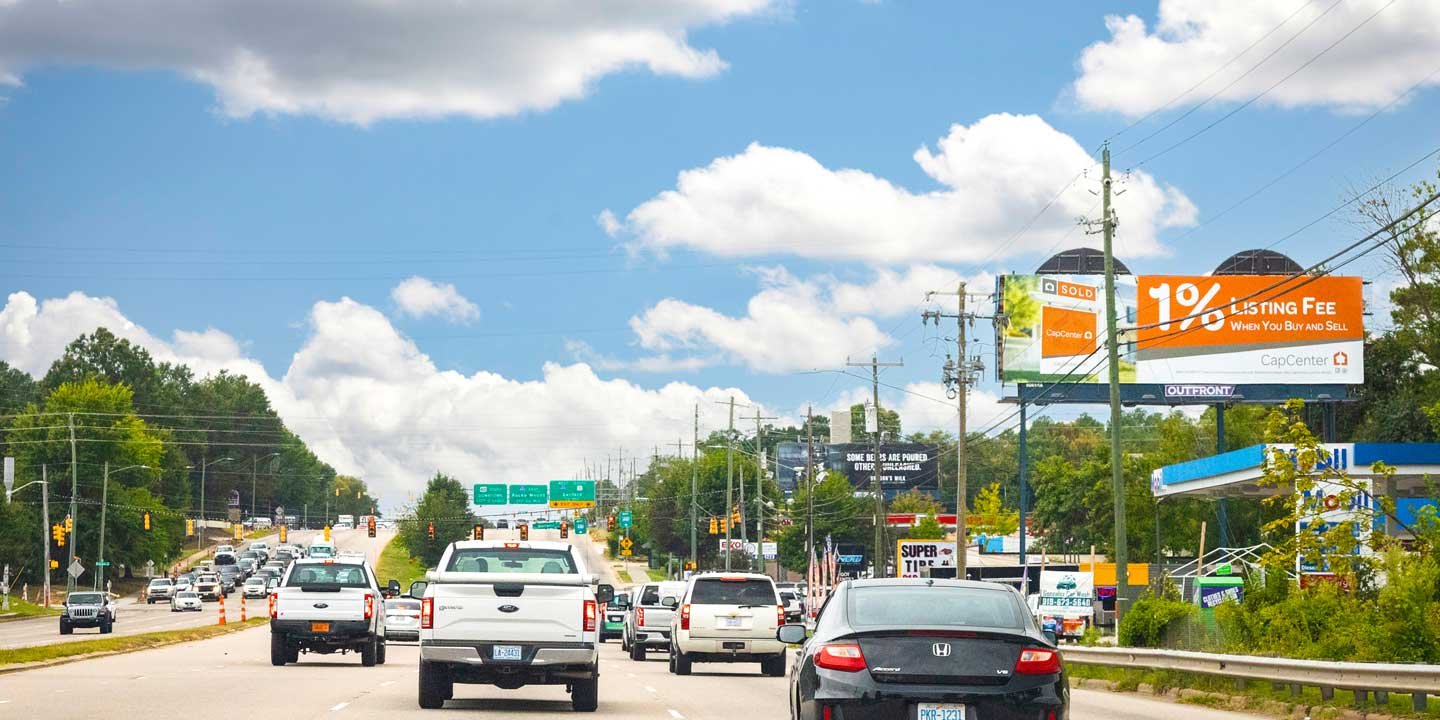 OUTFRONT's extensive range of billboards and outdoor advertising options in North Carolina, particularly in the high-traffic Research Triangle area of Raleigh-Durham, offers an unparalleled opportunity for businesses. Whether you're looking to target local consumers or businesses, our North Carolina billboards are strategically placed to capture attention in Raleigh-Durham's bustling neighborhoods.

With a mix of digital and traditional billboards, as well as other out-of-home media options along highways and surface streets, we ensure your message stands out in this dynamic market.
80K
Median Household Income
— Raleigh-Durham's higher than average HHI make this an excellent location to target an affluent audience.
Products & Services
From ad creative and design to campaign data and insights. We got you covered.
Let's Reach Your Target Audience Together
We are committed to the success of your brand or business. Get in touch using the form!
How can we help you?
I have a question about