North Carolina
Outdoor Ads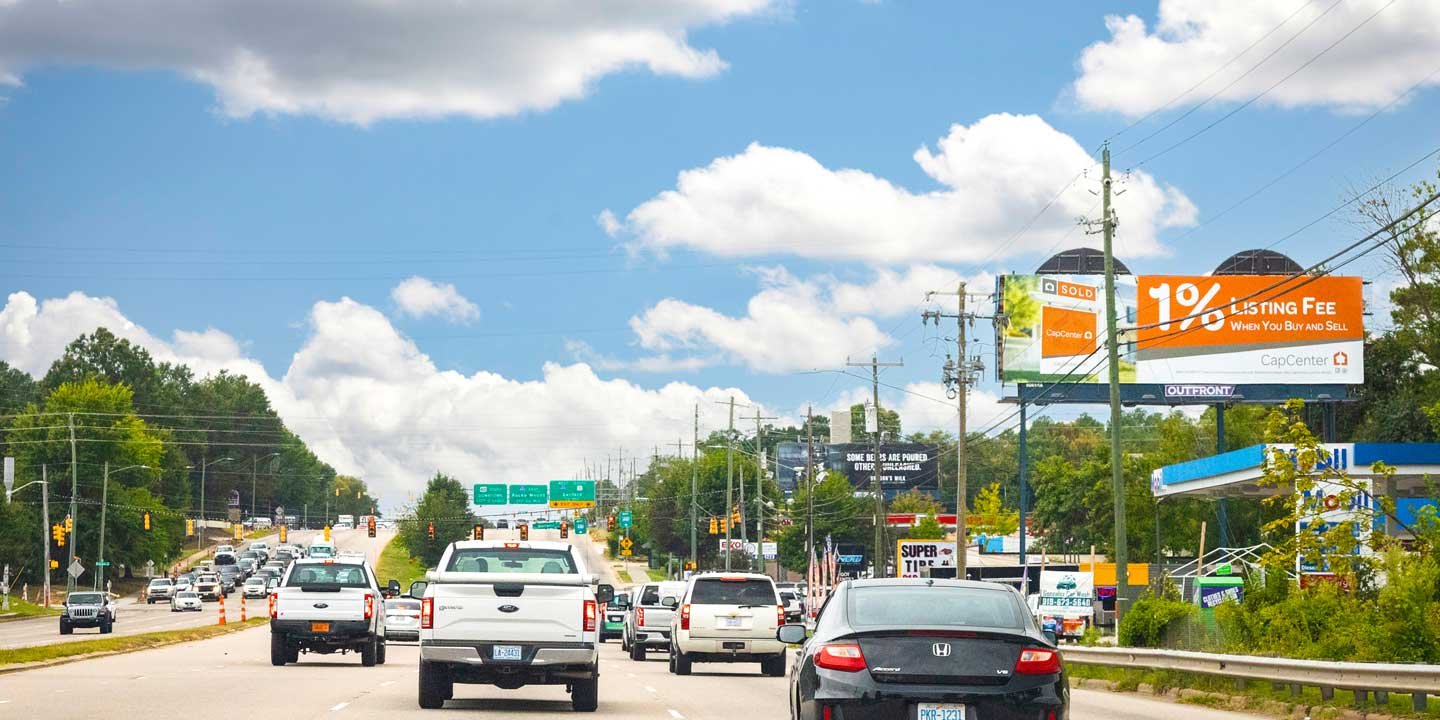 OUTFRONT's presence in North Carolina is predominantly located in the Research Triangle area of Raleigh-Durham. An excellent market for targeting local consumers and businesses on billboards, Raleigh-Durham's hot neighborhoods can all be targeted with out-of-home media on highways and surface streets!
80K
Median Household Income
— Raleigh-Durham's higher than average HHI make this an excellent location to target an affluent audience.
Products & Services
From ad creative and design to campaign data and insights. We got you covered.
Let's Reach Your Target Audience Together
We are committed to the success of your brand or business. Get in touch using the form!
How can we help you?
I have a question about