Rocky Mountains
Outdoor Ads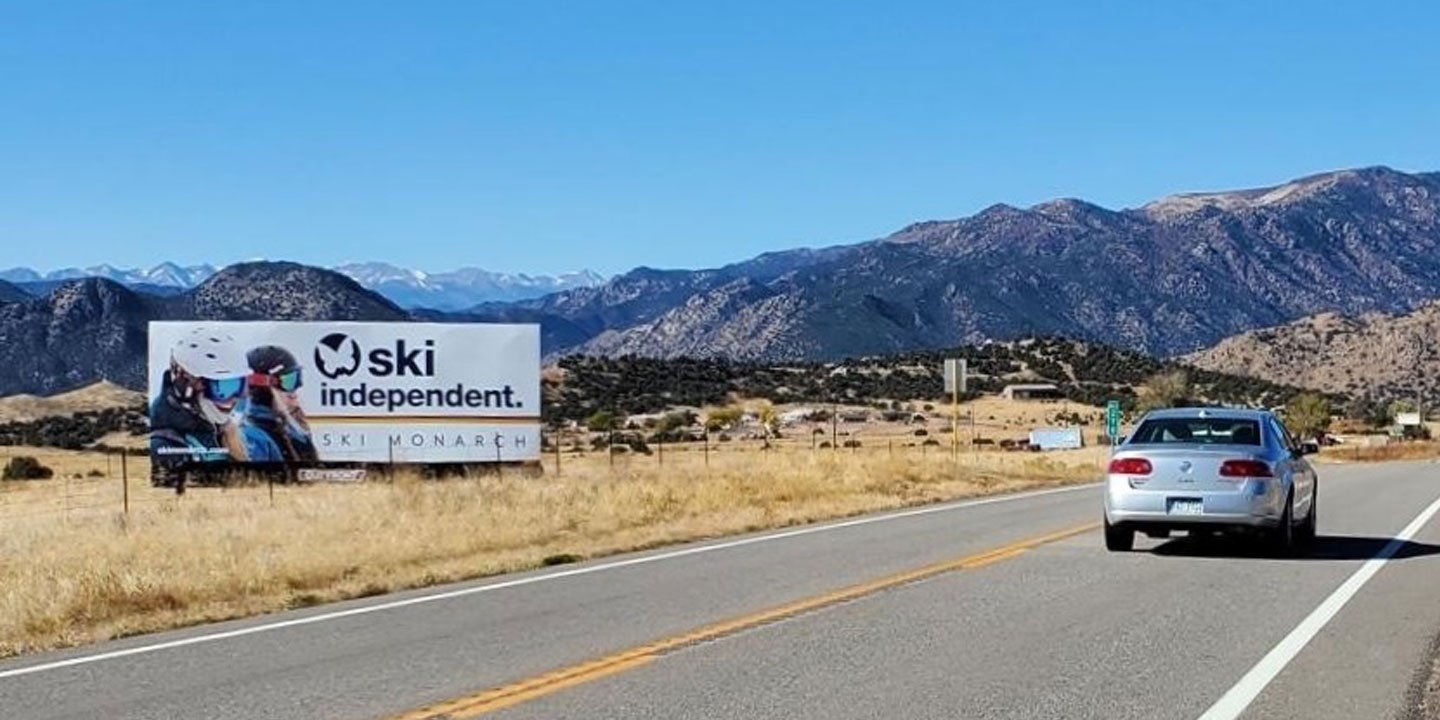 Reaching essential tourists and daily commuters alike, Colorado is known for its diverse landscapes of mountains, mesas, plains, and canyons. Western Colorado is home to these beautiful desert and mountain areas where tourism flourishes every year. Whether you love the 3,000 mile stretch of the magnificent Rocky Mountains, want to enjoy the State Fair events in Pueblo, a nice round of golf at Cobble Creek in Montrose, the whitewater and zip-lining thrills of the Royal Gorge, or simply just love to relax in the wine country of Grand Junction, the Southern and Western Colorado territory has it all.
12
The west lives in Colorado, and history is alive today
— Colorado is home to 12 National Parks & Monuments, attracting visitors from all over the world to the more wild corners of the state.
Source
AMERICANSOUTHWEST.COM
2,754
No better scenery on the American freeway
— Rural interstates connect the culture and heritage of Colorado's many outlying communities, a must-see for those exploring Colorado's Frontier history on its 2,754 miles of rural freeway interstate.
Source
U.S. DEPARTMENT OF TRANSPORTATION-FEDERAL HIGHWAY ADMINISTRATION
14er
From the Mountains to the Prairie — OUTFRONT has 86 Bulletins in the Rocky Mountain market, providing OOH coverage in 14 unique towns & communities across the state!
Deliver Impact in Rocky Mountains
Products & Services
From ad creative and design to campaign data and insights. We got you covered.
Let's Reach Your Target Audience Together
We are committed to the success of your brand or business. Get in touch using the form!
How can we help you?
I have a question about