Reach mass audiences on-the-go with rail advertising. Providing both interior and exterior branding opportunities, share your messaging with rail commuters as well as travelers on nearby highways. Use advertising to break up the monotony of commuter's trips by engaging with these daily rail riders to maximize recall for your message and tell your brand's story in the unique way only OOH can achieve.
67%
Engaged with Digital Transit -
Over two-thirds of viewers engaged in actions after seeing a digital transit station ad such as searching for an advertiser or visiting their website, visiting the store or restaurant, and visiting or posting to social media.
68%
Noticed -
68% have noticed OOH advertising on a train platform in the past 30 days.
52
Minutes -
Average commute time (one way) for public transportation riders across 10 DMAs (New York, Washington DC, Chicago, Miami, Boston, Philadelphia, Los Angeles, Philadelphia, San Francisco, Seattle, Pittsburgh)
Highlights & Results
Commuter Rail Reaches an Engaged and Captive Audience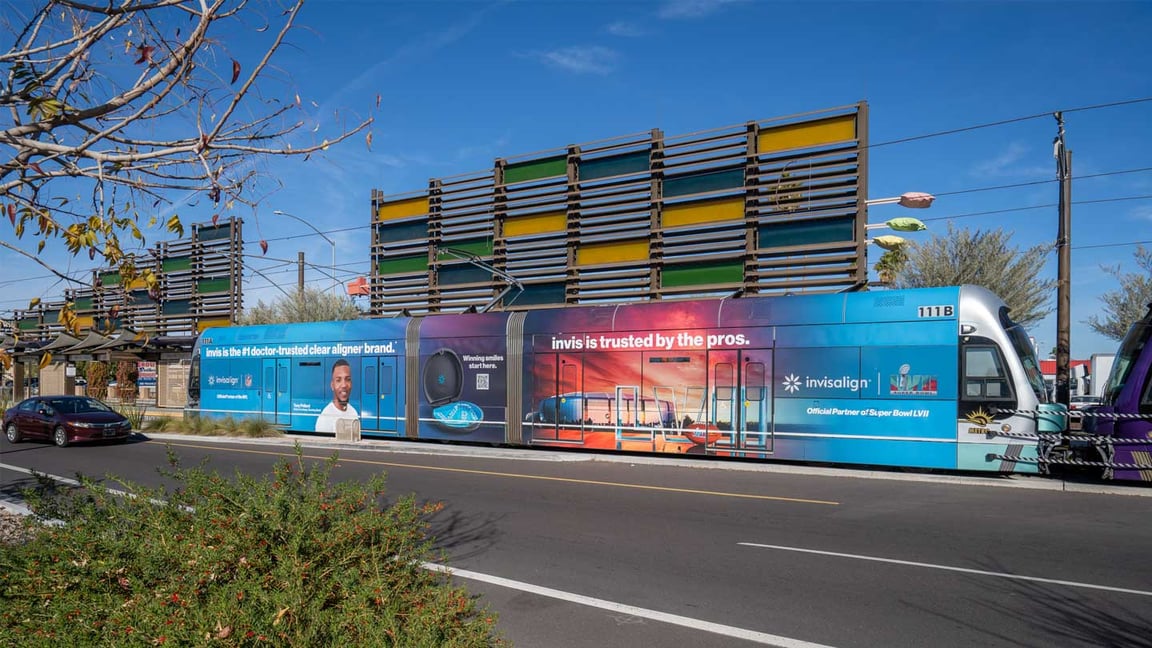 Resources
From creative best practices to preview visualizations & specs. We got you covered.