Buses are moving billboard advertisements, engaging city-goers from transit commuters to pedestrians across the busiest areas. With striking bus wraps or interior ads, they ensure your message resonates in the urban scene.
Bus advertising seamlessly integrates into our daily outdoors, offering unique visibility from exterior to interior bus ads that stand apart from other media formats like standing
bus shelters
.
Explore our bus advertising to share your messaging and drive greater brand awareness and resonance by mingling with your audience in ways in which other media formats cannot. Contact us today for bus advertising cost details in your desired market!
70%
People Notice -
Nearly 5 in 7 consumers have noticed a bus ad.
Source
OUTFRONT NY 5 BOROUGH AUDIENCE SURVEY, WAVE 4 JUNE, 2022
118%
Website Traffic -
Sheetex bus ads drove an increase of 118% in web traffic on the checkout page.
80%
Drives Engagement -
80% of those who notice bus ads look for them all the time or most of the time.
Highlights & Results
Bus advertising is unique in its capacity to provide continuous brand exposure in multiple locations.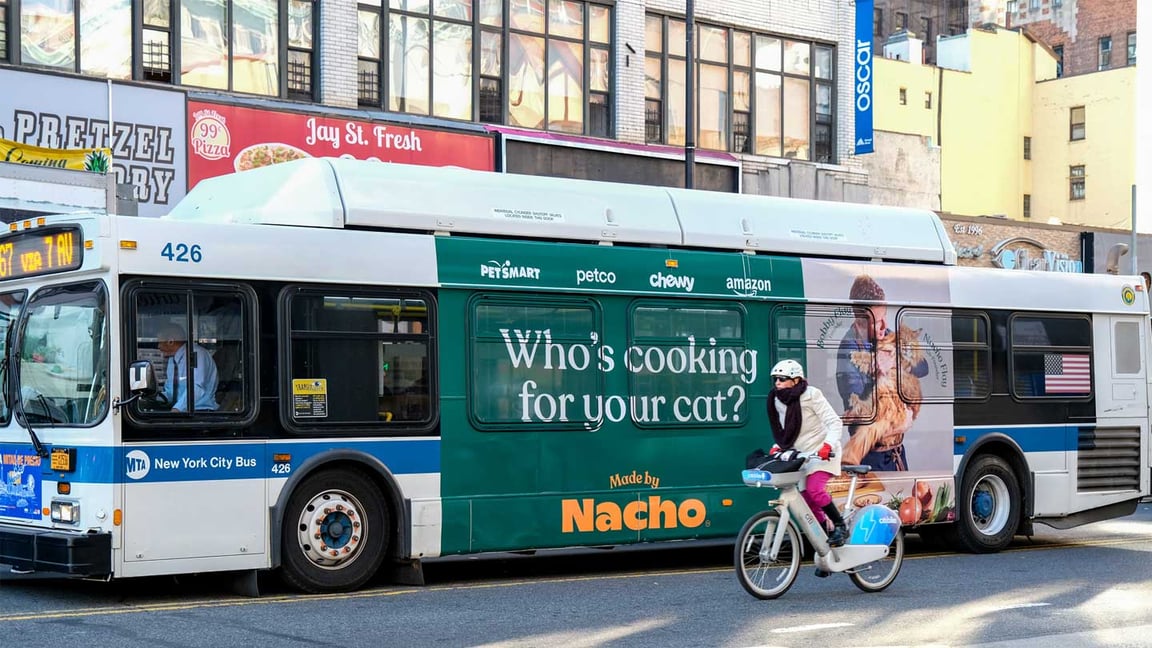 Resources
From creative best practices to preview visualizations & specs. We got you covered.