Celebrating Hispanic Heritage Month with UnidosFRONT and Lil' Libros
September 18, 2023
Hispanic Heritage Month is always an exciting time here at OUTFRONT. Part of the reason is our annual campaigns that recognize Hispanic leaders and culturemakers. And part of the reason is that the second-largest demographic within OUTFRONT is Hispanic, so we have lots to celebrate!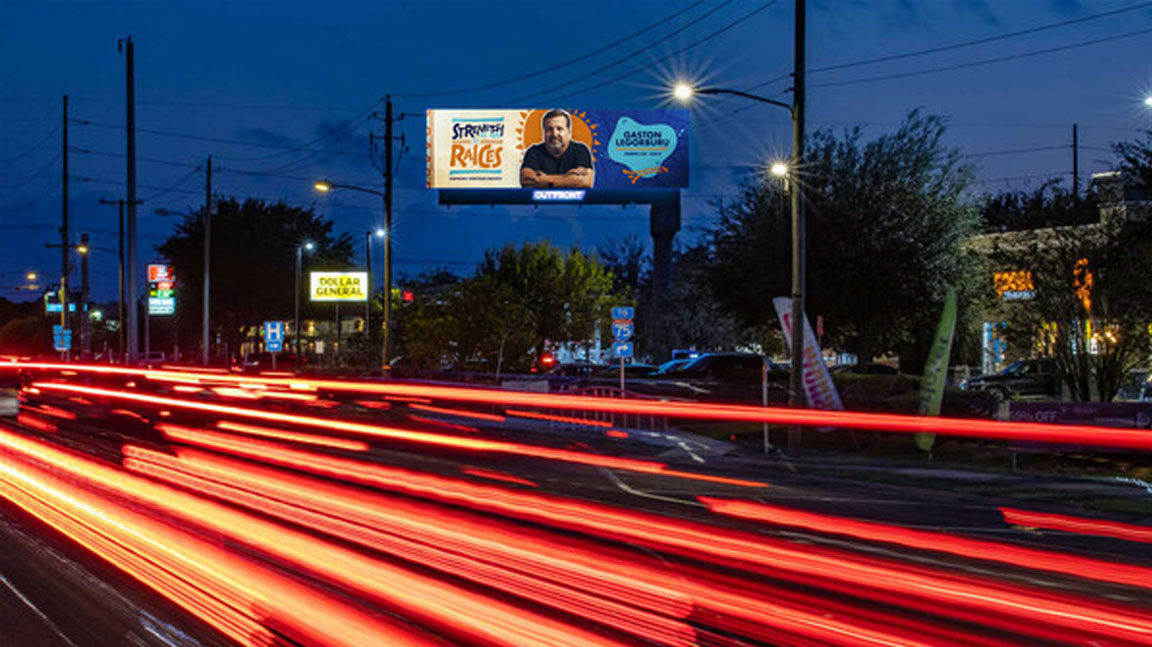 But there's another reason this year's celebration, kicking off September 15, is extra special for us. It's because we've just launched UnidosFRONT, an employee resource group for Hispanic employees and their allies.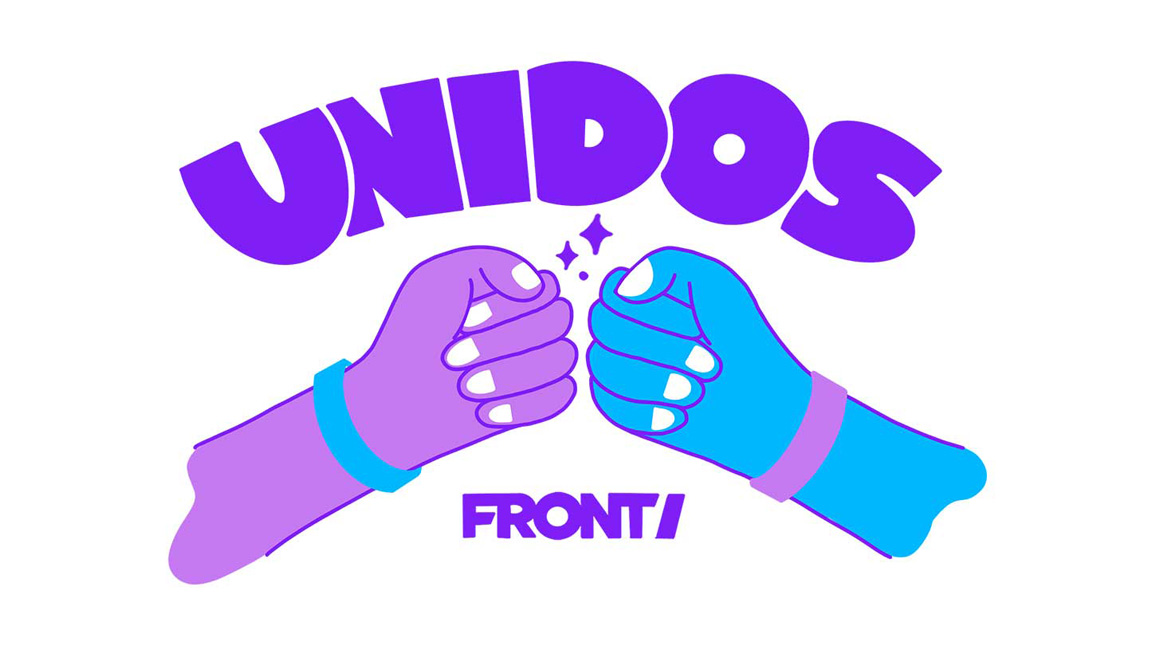 To learn more about UnidosFRONT and its objectives, we sat down with Christine Rose, Senior Marketing Director, West Region, who founded the ERG along with Genesis Rosales and Alexis Cabán.
Rose first explained the meaning behind the name. "We really wanted to embody the OUTFRONT spirit. It was chosen because we felt that it reflected both the company's name and the ERG's values and mission."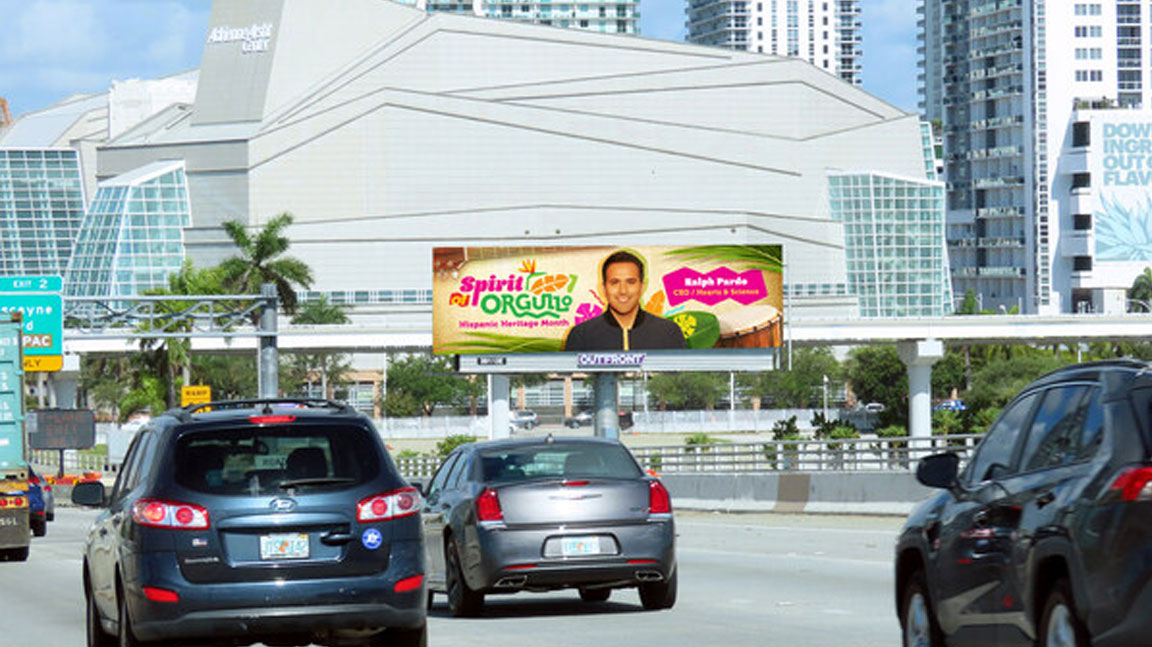 "Unidos means united in Spanish, which really speaks to our desire to unite and support one another in the Hispanic community – while FRONT, besides the company's name, represents being at the forefront of change and progress. So, we felt that combined, it really acknowledges the importance of Hispanic culture and heritage within our organization."
She also shared the mission statement of UnidosFRONT:
"We aim to create a safe and inclusive space for Hispanic employees to connect, support each other, and further their professional and personal growth through discussions, events, and initiatives. We strive to educate, inspire our members to reflect on their goals, and contribute to building a more diverse and equitable workplace. UnidosFRONT is committed to advancing our members' careers and promoting their visibility and representation within our organization. So together we really want to build a stronger community and help shape a more inclusive and supportive culture," emphasized Rose.
One of UnidosFRONT's first initiatives is this year's
Hispanic Heritage Month celebration campaign
. For this edition, called
Pages of Hispanic Heritage
, we've partnered with Lil' Libros, a publisher of books for Hispanic children.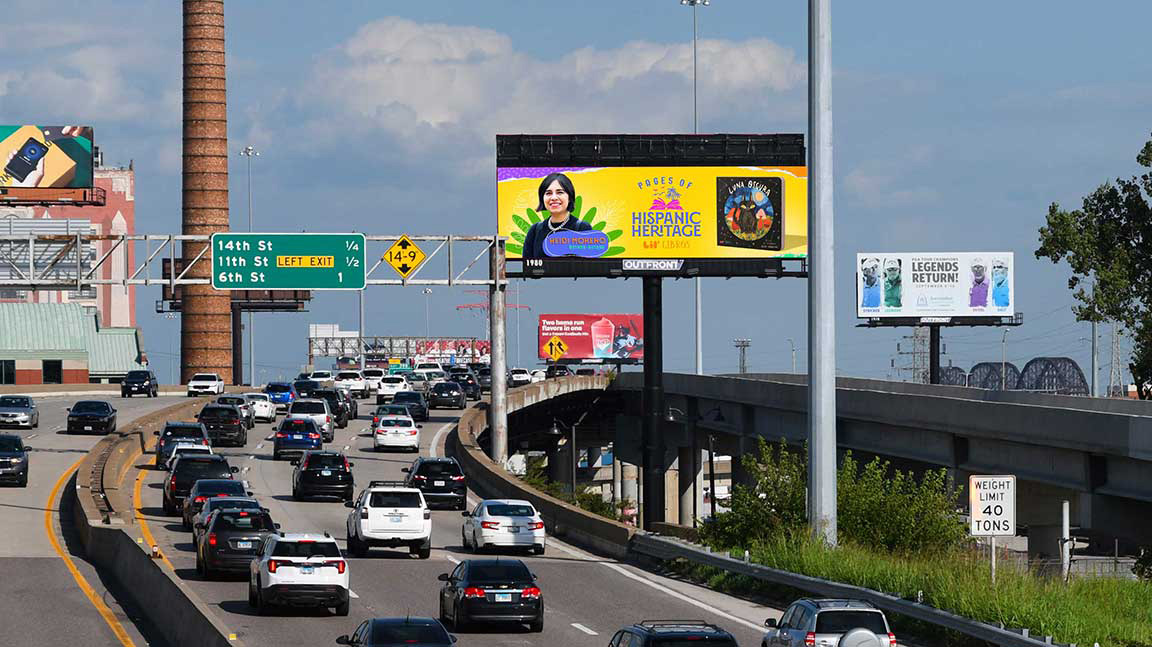 "It was actually founded by a couple of moms who were bilingual. When they had young kids, they realized there weren't enough books for kids who spoke both English and Spanish," she continued. "We partnered with them because they have their publishing group – 28 authors I believe – and all different backgrounds of Hispanic heritage. Because it's actually 28 heritages within the Hispanic culture: Mexican, Puerto Rican, Dominican, Guatemalan, et cetera."
"Since Hispanic Heritage Month is in September, we wanted to tie in a little bit of back-to-school, which is why we chose a publisher for children's books. We are going to highlight all of their authors and their books on all of our digital assets across the country." Alexis Cabán, STUDIOS art director and a co-founder of the group, is designing the campaign creative.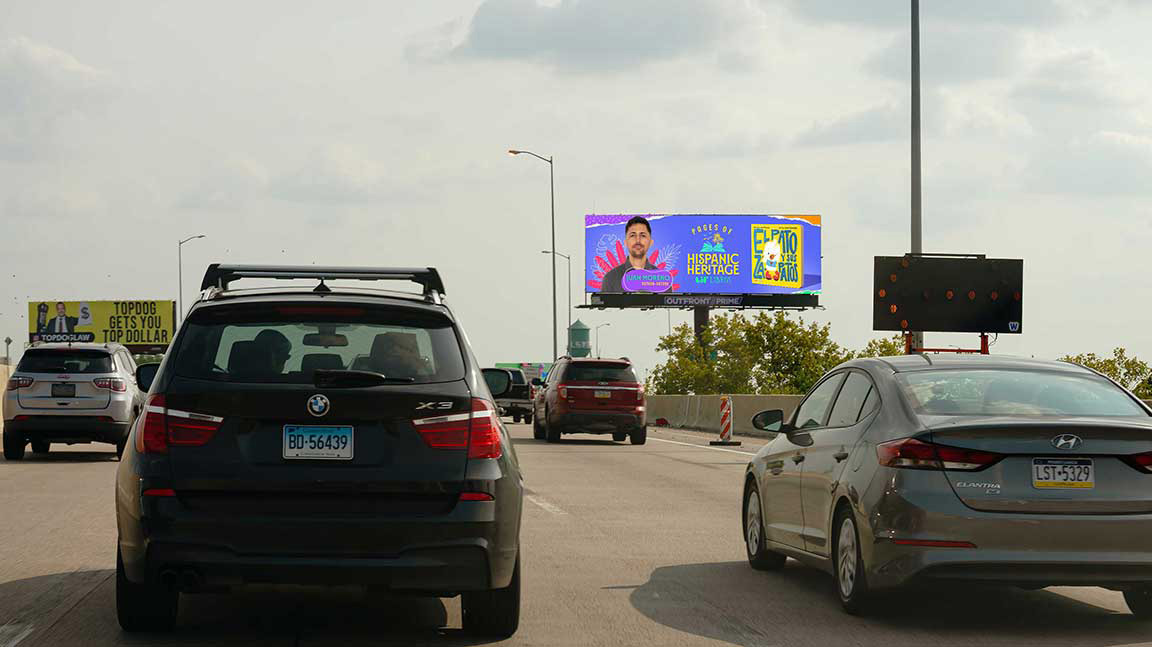 After Hispanic Heritage Month, what's next for UnidosFRONT? In a word,
comida
!
"In any culture, there's a lot of culture around food, right? A lot of sharing around food, a lot of history around food. So we want to create a recipe book where everybody shares their favorite Hispanic recipes, to collect all these recipes and stories in a nice digital book with a few print copies so everybody has them throughout the company.
"People can share photos of themselves eating the recipe, or a picture of the dish. Or maybe it's their
abuela
's handwritten recipe. We really want to add that personality to it as well as capturing everybody's stories."
In the long term, UnidosFRONT hopes to help provide Hispanic employees with the resources they need for growth within the company, including a mentorship program, as well as facilitating broader community engagement, such as through volunteering. But judging from the reactions, the ERG is already making an impact.
Rose was touched by this feedback from one of the ERG members:
"We all have stories. I'm glad for today that I don't live in the shadows of society."
"Those are kind of strong words," Rose remarked, "for someone to feel so connected just by launching an ERG."
Because at the end of the day, whether you're an advertiser or employer, it's hard to overestimate the importance of making people feel seen.
Contact us
to learn how we can help your brand feel seen.