Putting the Final Stamp on COVID In Media
November 7, 2023
For the past three, almost four, years, conversations around business performance, category growth, and overall advertising activity have been caveated with a comparison to pre-Covid/2019 times. Positive stories were only as positive as the increase above 2019. Business challenges on the other hand are often a reflection of a slower rebound. As we near the end of 2023, the time feels right to slow the comparison to those pre-Covid times, note the changes and evolution of our industry over the last few years, and consider today's landscape representative of the "new" normal.
Category Growth Continues
According to a September 2021 OAAA Report, Public Transportation, Hotels & Resorts, Local Services & Amusements, Education, Government/Politics have all continued to grow throughout 2023. These are categories where we've seen a steady increase in spend, exceeding pre-Covid levels.
Standout categories that have surged include luxury, entertainment, travel & tourism (noted above, but also including airlines, cruises, and hotels), politics and government (we anticipate an even bigger election year), and Finance.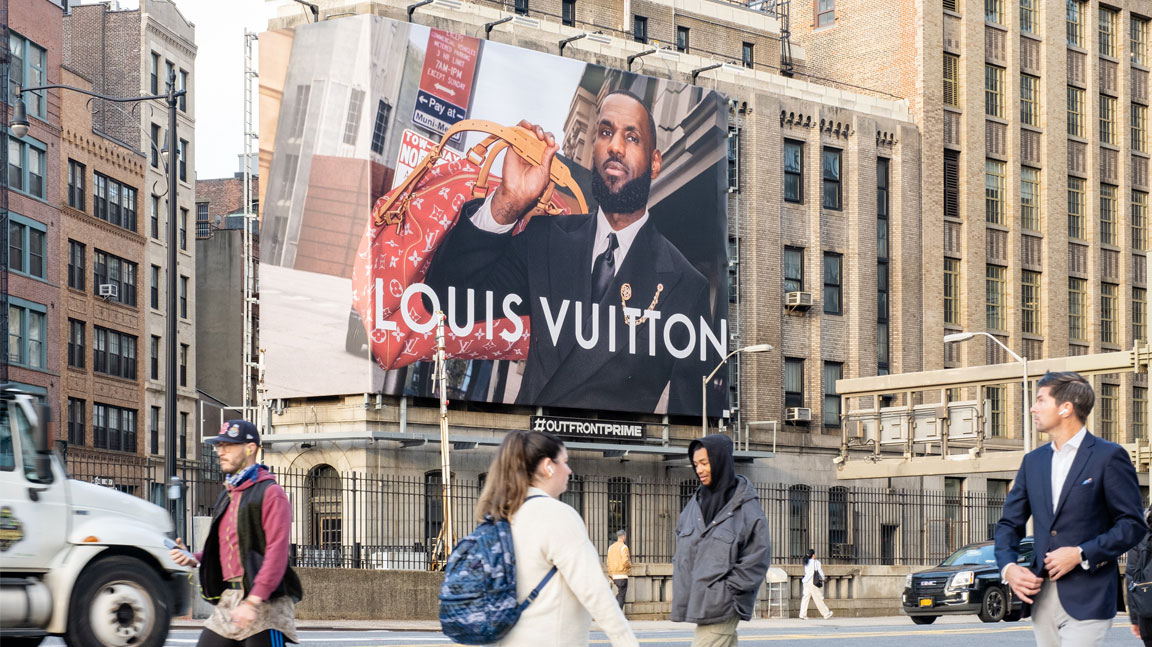 Transit Riders are Back
Ridership has returned to nearly 75% of pre-Covid levels on the MTA and has been consistent around that number since the spring 2023 with a spike post-Labor Day. With more companies requiring employees to return to office (3/4 Manhattan workers come in 3 days a week), the same pre-covid audiences have returned, but their riding patterns have evolved to a more mix it up approach, featuring both above and below ground transportation options.
For NY Commuter Rail, both LIRR and Metro-North continue to set post-pandemic ridership records, exceeding pre-covid levels.
DOOH Increases YOY
In the same OAAA report shared above, they noted Digital OOH, which accounted for over 33 percent of sales, increased 12.9 percent from a year ago, in Q2 2023. DOOH has grown consistently YOY (20%+ in 2021 and 2022) and certainly exceeds pre-pandemic levels.
This surge is attributed to further adoption of programmatic buying channels as well as an increase in DOOH inventory. At OUTFRONT, we've continued to invest in expanding our DOOH footprint and have seen increased adoption by clients activating programmatically and with our Digital Direct Ad Server. This is an area of significant growth above, from deployment to investment, pre-pandemic levels.
Strategically, this has filled a gap for advertisers who are interested in last-minute OOH campaigns. With DOOH and automated buying channels in place, advertisers can use OOH for last-minute activations as well as treat the creative similar to other digital channels with dynamic content, dayparting, etc.
OUTFRONT continues to move forward making our digital transit assets available programmatically via our ad server and on programmatic.
OUTFRONT Takes a Data-Driven Audience Approach
A true example of pre and post covid difference for the OOH industry, OUTFRONT's smartSCOUT™ DMP was critical to keeping spend in place for advertisers during the darkest days of the pandemic with near-real time traffic patterns. During COVID, we were able to highlight that vehicles were still on the road with new traffic patterns and support advertisers in adjusting their campaigns.
Post-COVID, this has become a strategic audience platform through which we are finding target audiences with thousands of audience segmentations. This has been a leap for the OOH industry as it allows us to support clients with the data they are accustomed to working with on other media channels.
Perms Never Stopped
Pre-Covid perms remained in many places during COVID as advertisers feared giving up coveted locations. Throughout the pandemic and now post-COVID, we continue to see an increase in perm demand. As a company, perms were up 46% in 2022 vs. 2021 and we've seen similar demand in 2023. In select markets with iconic inventory, many permed locations have back up contracts.
OOH Became a Social Platform
Pre-Covid, consumers were sharing OOH on their social platforms and occasionally would see virality for their post. A Pre-Covid (2019) Nielsen study stated that 1 in 4 Americans had shared a billboard to Instagram. That was just the beginning of a full #SOOH movement. Today, we have advertisers who seek out OOH as part of their social strategies. Whether the OOH serves as the social content on their platforms or they choose prime locations like Times Square to create a social moment, social out of home has expanded the role of OOH in the broader media landscape.
Further, a post-covid (2022) Comscore study noted OOH as one of the best primers of Digital behavior, driving 5-7X more actions on social than any other channel.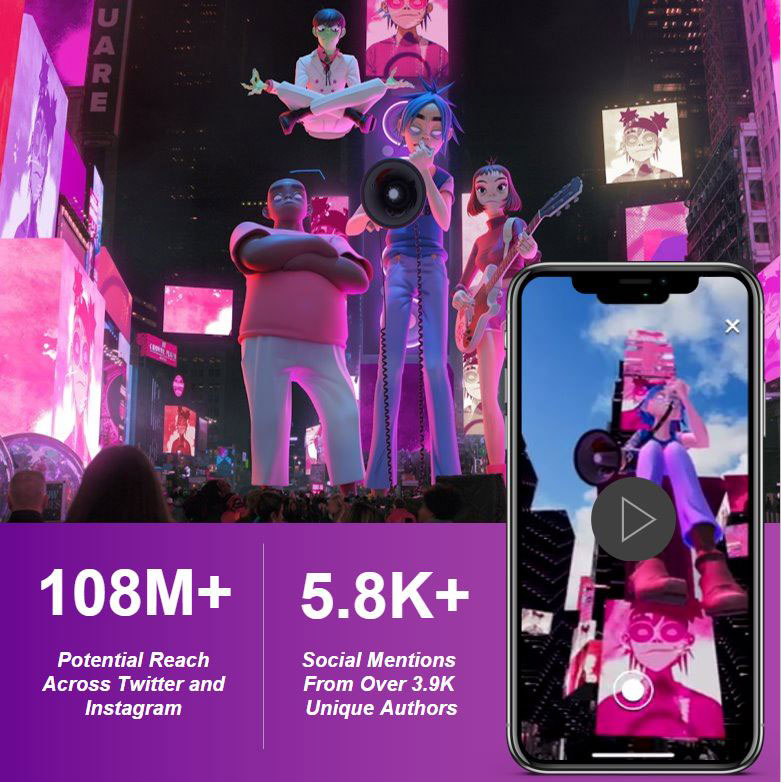 Creative Tech Advancements Have Taken IRL OOH to a New Level
OUTFRONT launched XLabs, the interdisciplinary, creative innovation group focused on the intersection of human-centered design and outdoor media. The group is dedicated to integrating emerging technologies into out of home to power cutting-edge creative, today and tomorrow.
From bringing 3D spatial activations to DOOH screens across the country to partnering with Google and Gorillaz to hold an AR-driven live concert in Times Square, the XLabs team is leading the industry in bringing advanced capabilities to our clients.
In summary, while it was a tumultuous few years for the world and the overall media industry, OOH experienced a surge in innovation, digital adoption, and overall demand, better positioning it to meet the needs of clients and consumers as part of the omnichannel media landscape.
Author: Lindsay Kramer, Senior Director, Client Strategy & Solutions @ OUTFRONT