Celebrating Halloween with SpOOHky October Moments by OUTFRONT Content

October 31, 2023

This October, Moments by OUTFRONT celebrates the Halloween and Fall season sharing SpOOHky entertainment, food, and art programming to the award winning Out of Home content platform. All throughout the transit systems in New York City, Miami, and San Francisco, commuters are treated to fun and captivating Halloween themed content from the Moments by OUTFRONT's content channels. This content is provided by our Moments channel partners and is seen by millions of daily commuters on our Liveboard, Video Urban Panel, and Livecard Network screens.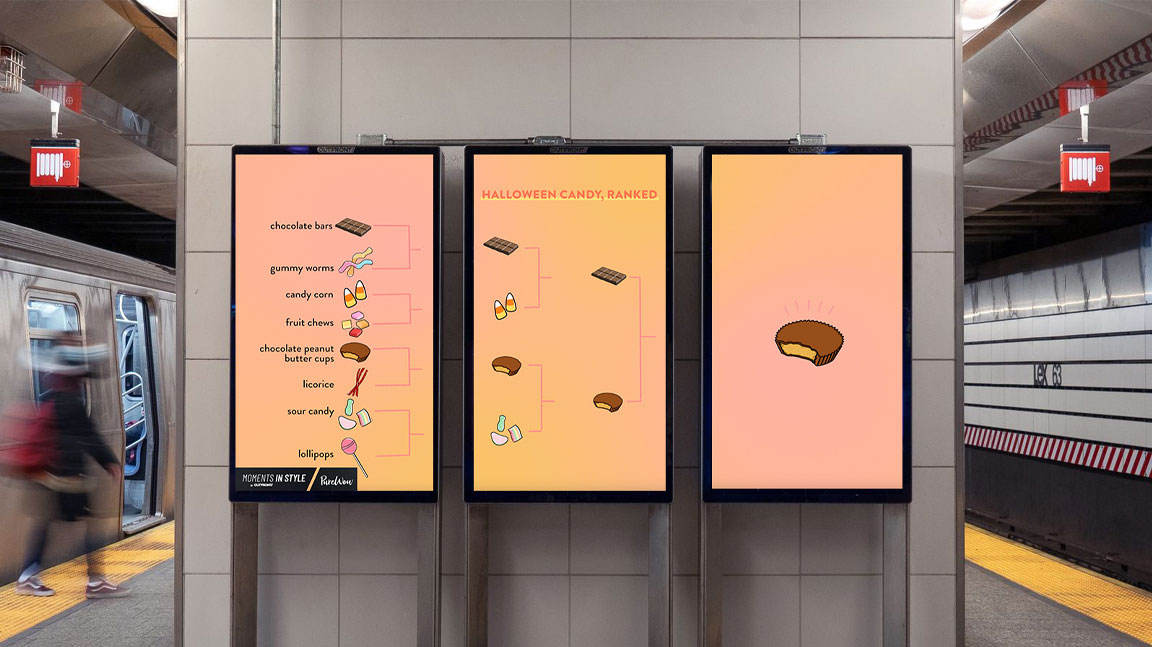 Moments in Style has commuters covered this Autumn season with Fall season fashion tips, Astrology signs and the best Halloween candy rankings! This was thanks to Moments by OUTFRONT's content partnership with the lifestyle brand, PureWow.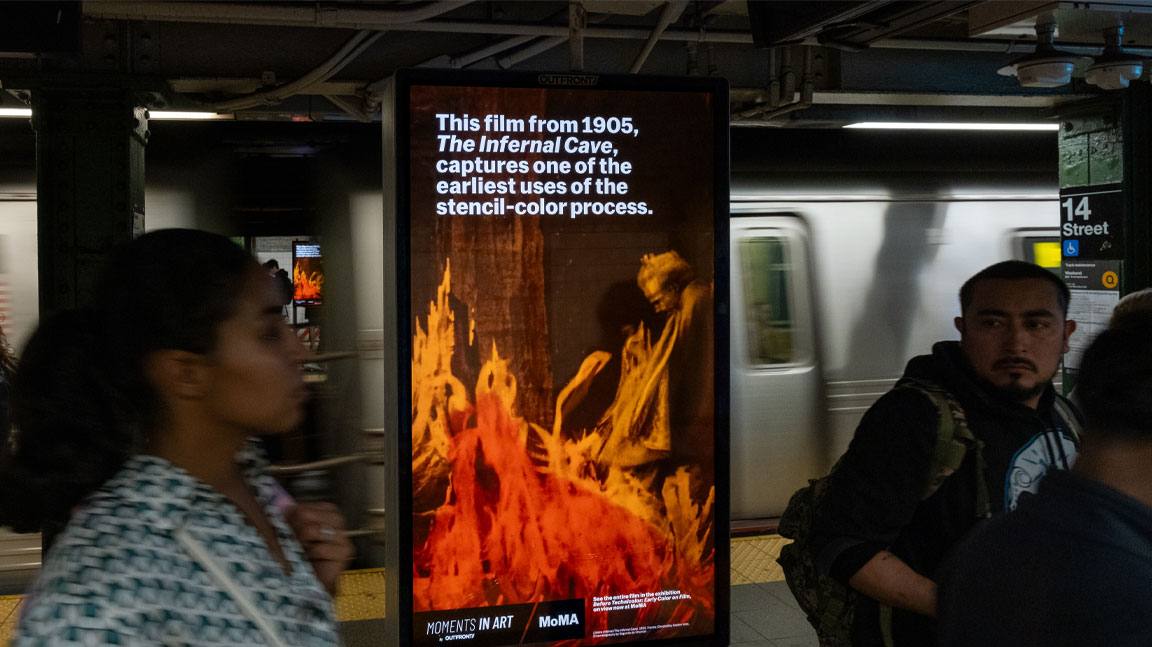 Moments in Art celebrates Halloween with the series "Halloween Before Technicolor." Pulling from MoMA's current exhibit "Before Technicolor: Early Color on Film," riders see an inventive stencil-colored trick film that has not been seen in its original-colored version for many years.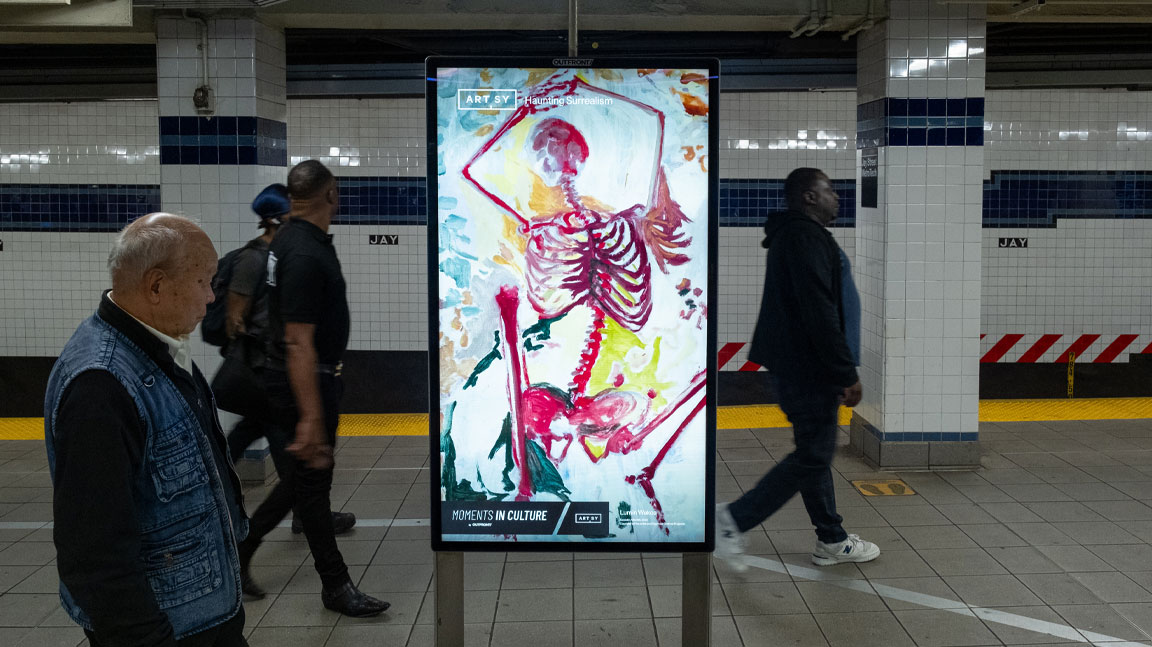 Moments in Culture celebrates the Halloween season by showcasing to commuters eerie and captivating works from surrealist artists, with the series "Haunting Surrealism." This series is a continuation of the Moments by OUTFRONT's partnership with Artsy.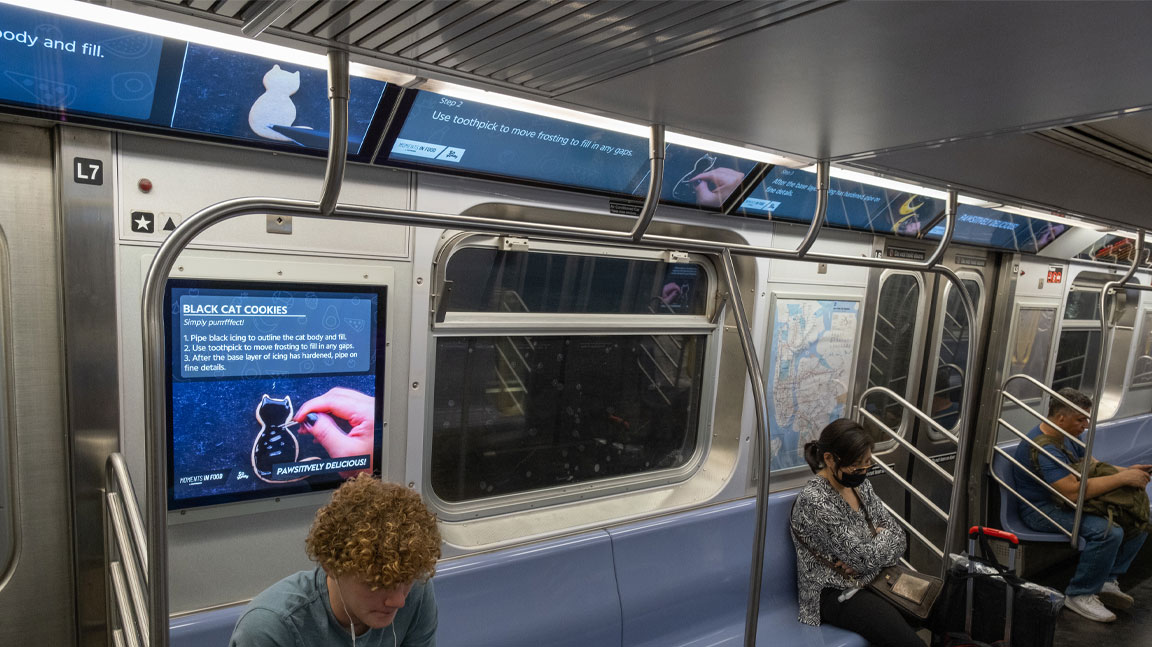 Moments in Food, in partnership with viral food brand So Yummy, brings riders easy recipes for fun and spooky treats, just in time for Halloween! These treats include Meringue Ghost Sticks, Ouija Board Cake, and Black Cat Cookies!

Having all our Moments content partners align on a Halloween and Fall theme is just the latest example of how OOH remains contextually relevant. Specifically, we are proud to bring some spooky surprise and delight moments to the millions of commuters we impact daily.

Author: Michael Radigan, Content Manager @ OUTFRONT