Anyone for Tennis? Brands Serve Up Contextual Relevance at the U.S. Open
September 26, 2023
Did you know that the U.S. Open has its own official cocktail? It's called the Honey Deuce, and it combines Grey Goose vodka, lemonade, Chambord, and ice, with four honeydew melon balls as a garnish. The mere existence of such a thing is just one sign that New York City takes this tennis tournament, the fourth and final Grand Slam of the year, very seriously.
Want more evidence? You'll find it in ad creative across the city, as major brands like
J.P. Morgan, IHG,
and
Evian
piggyback on the presence and prestige of the event with highly-visible sponsorships and activations, creating equity by association – especially among tennis fans.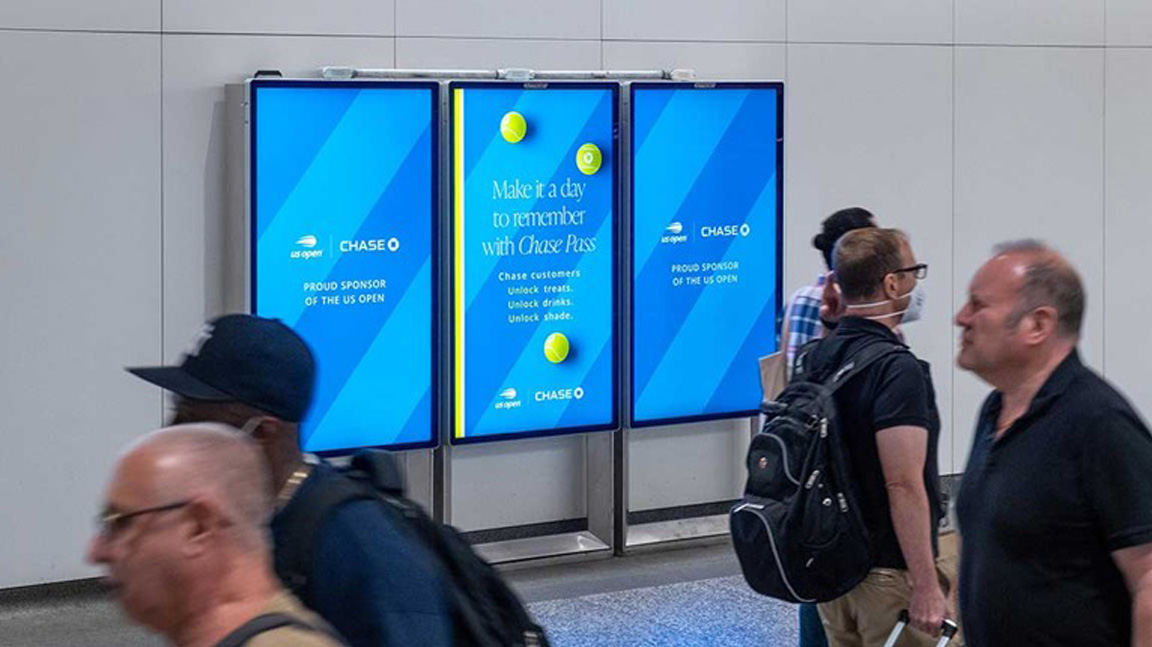 Besides the official event sponsorships, fans also encounter tennis-related campaigns from brands like
Uber
and
Santander Bank
, the latter of whom is a global sponsor of Rafael Nadal, the top-ranked tennis player in the world.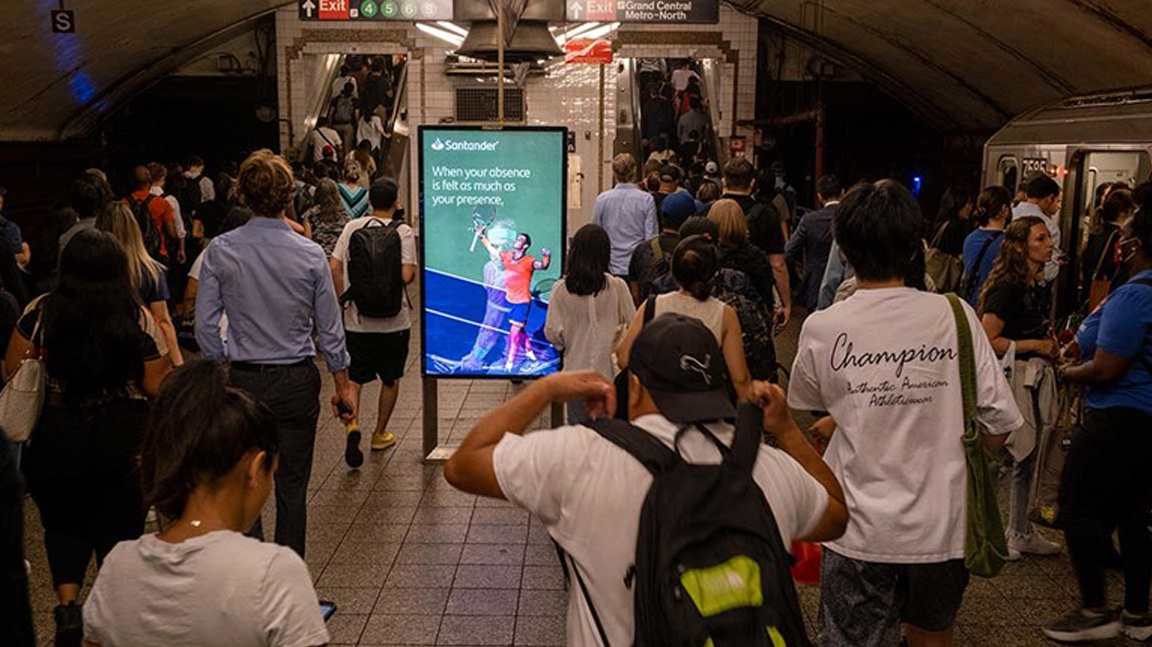 Out of home advertising and events like the U.S. Open
don't just go together because of the sponsorship opportunities. Even more so, it's because the excitement around them, the cultural clout that they create, is such a powerful force that it lifts the entire area in which the events happen. Think of the impact that Coachella makes on Palm Springs, that Comic-Con does in San Diego, or the Kentucky Derby's effect on Louisville.
From an advertiser's perspective, that impact means a super-sized, supercharged audience that's paying attention and ready to engage. By being a part of the culture, brands become part of the conversation. We call this opportunity
PRIME FOR A TIME
.
Out of home advertising
during major events works because seeing the ad contributes to the immersion of the event. When you're in Las Vegas for CES and every ad you see is related to CES, the entire Strip becomes the show floor. It's contextual relevance at scale and a great way to drive social out of home (#sOOH) sharing.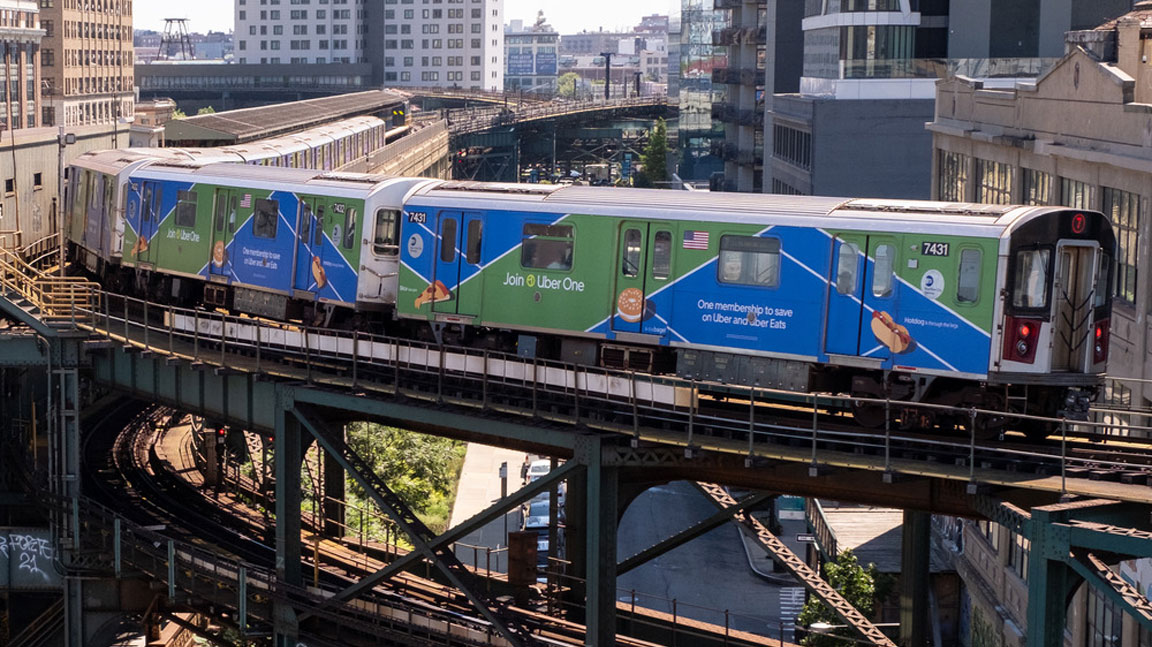 In New York, transit advertising is an essential element of executing a PRIME FOR A TIME strategy, with four out of five fans in attendance at Arthur Ashe Stadium get there via the 7 train and ridership at the Mets-Willets Point subway station increasing 977% during the event (SOURCE: MTA, 2023). Beyond the convenience factor, there's something special about being in a subway train full of your fellow tennis fans, a sense of community you just don't get behind the wheel of a car. And for brands with activations at the event, that subway ride represents the critical last mile of the customer journey.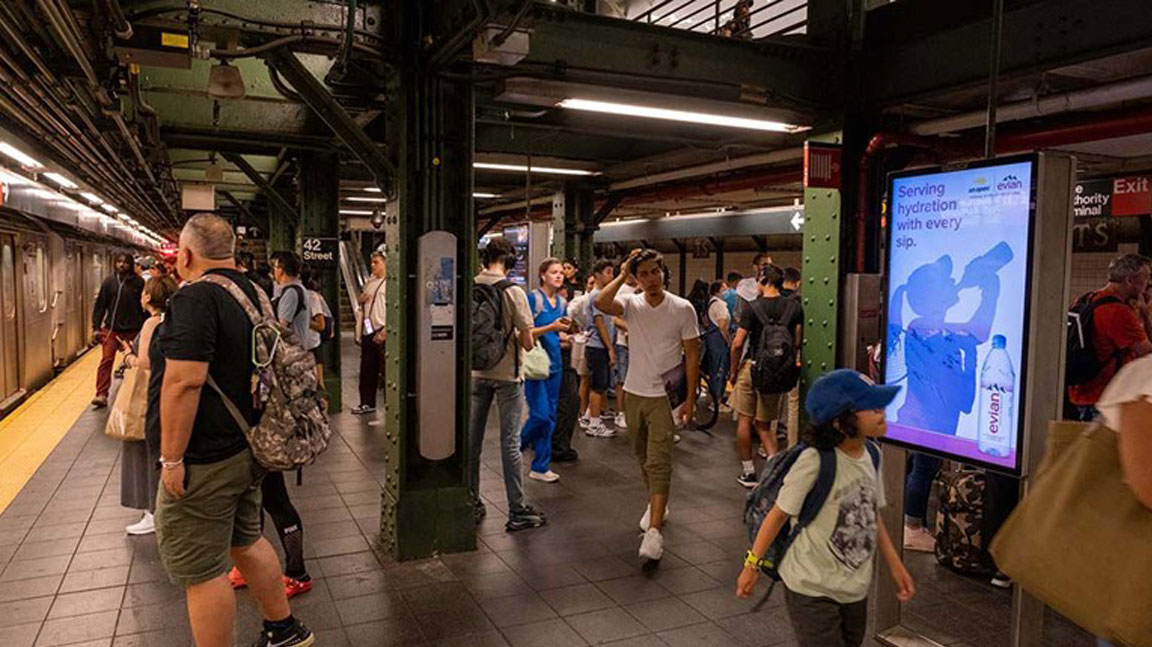 Transit advertising, and especially the digital out of home kind, allows brands an incredibly granular ability to reach exactly the people who matter to them most. After all, the best out of home campaigns are powered by audiences.

Subway riders also saw relevant content in our Moments by OUTFRONT series, such as live scores and highlights from the tournament on our Moments in Sports channel and tennis couture from Purewow on Moments in Fashion, in between ads.

Is your brand ready to be PRIME FOR A TIME? Contact us to learn how to make a cultural impact!

Author: Jay Fenster, Marketing Manager @ OUTFRONT