Digital Direct Ad Server's Seamless Buying Process Increases Sales for Agua Plus
September 12, 2023
For a product consisting of only three molecules, there sure are a lot of water brands. How do they differentiate themselves from every other bottle on the shelf? Some brands focus on their sustainability. Some emphasize their purity and taste. Others gleefully lean into ironic cringe. (Looking at you, Liquid Death!)
Alkaline water brand
Agua Plus
made itself stand out through a unique bit of functionality: a label on which you can mark your name by simply scratching with a fingernail. It's a new, patent-pending technology called
All-Scratch!™
, and with it, Agua Plus hopes to end a common problem: confusion over whose bottle is whose.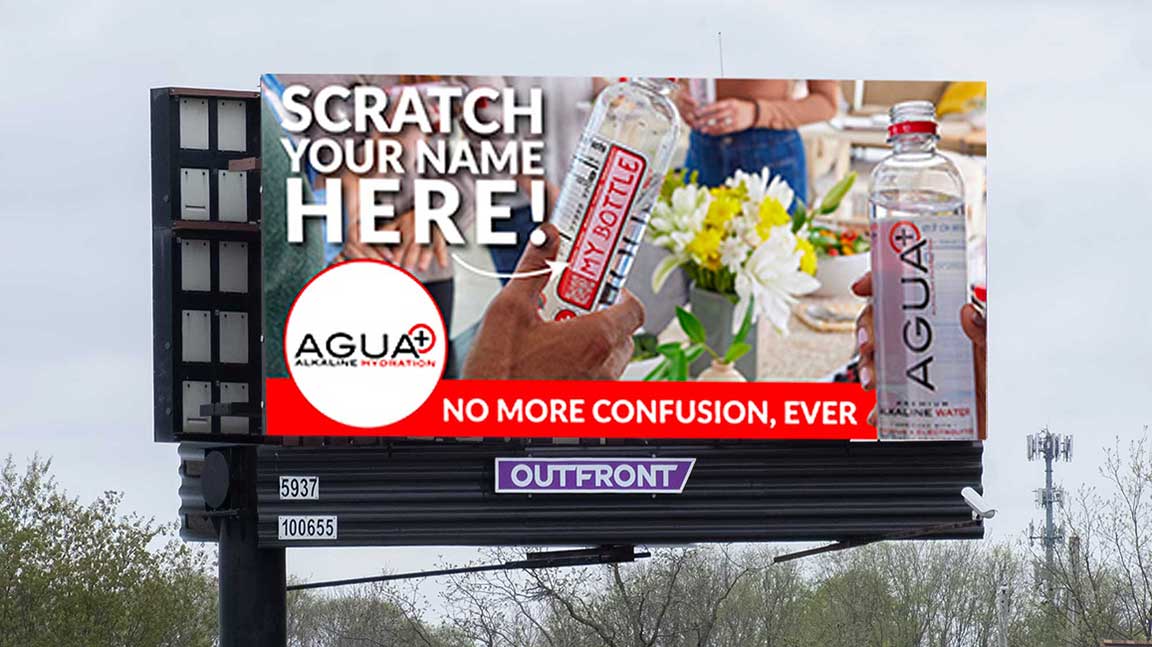 Agua Plus is a brand with a story to tell! When the brand launched in Michigan (its founders home state) this spring, achieving mass awareness of that story was the name of the game. To get people talking, the brand tapped
Michigan Wolverines men's basketball coach Juwan Howard and his son Jett as brand ambassadors
, and joined the elder Howard in
sponsorship of his Detroit 313 Youth Clinic
.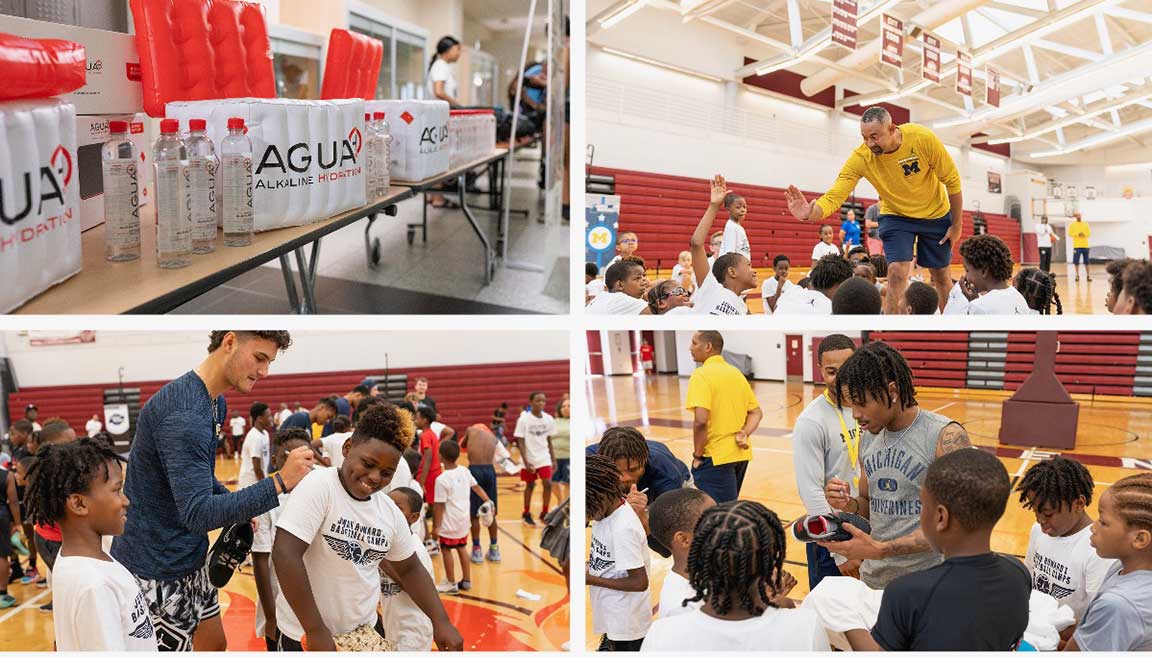 How did Agua Plus do it?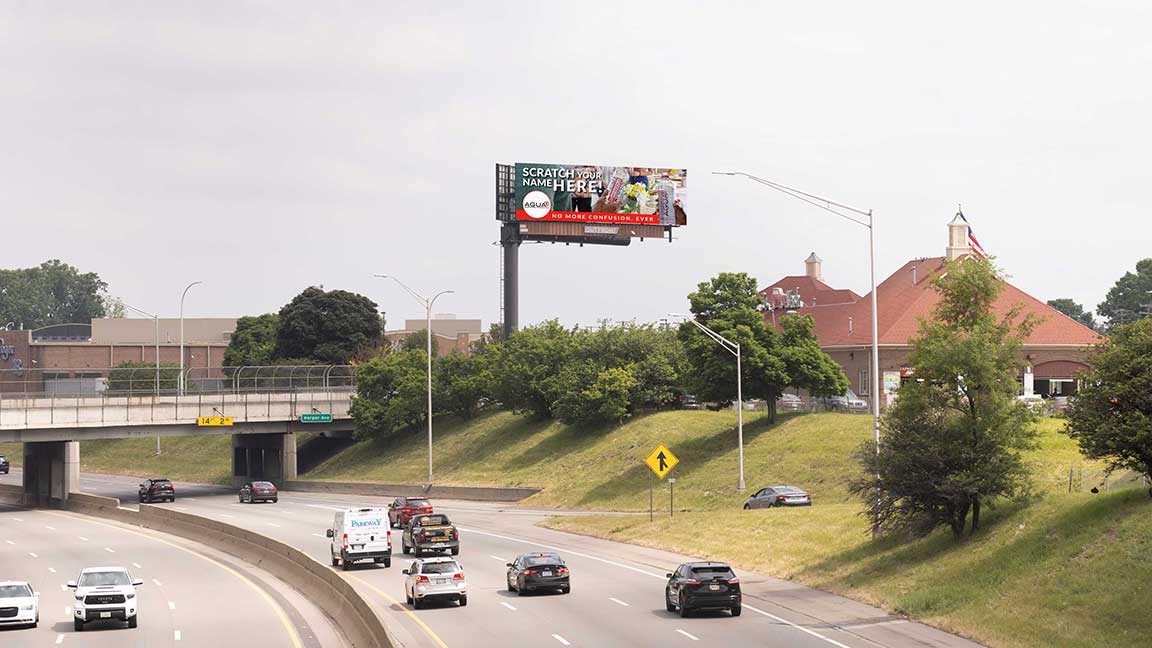 The brand used OUTFRONT's
Digital Direct Ad Server
, our streamlined impression-based purchasing platform, to orchestrate a meticulously data-driven campaign to bring the brand to thirsty Michiganders. That campaign helped the brand achieve astonishing momentum,
growing its distribution from 180 grocery and c-stores to 1,500
since only March!
With a statewide product launch, Agua Plus didn't have a focused area in which they wanted to stay. Rather, the brand wanted the flexibility to move their billboards to support the locations where the product was on shelves, first matching store locations with
billboards in Grand Rapids
. Then, they timed ad blitzes on
digital billboards in Detroit
and
Flint
to the product's arrival in the cities' stores.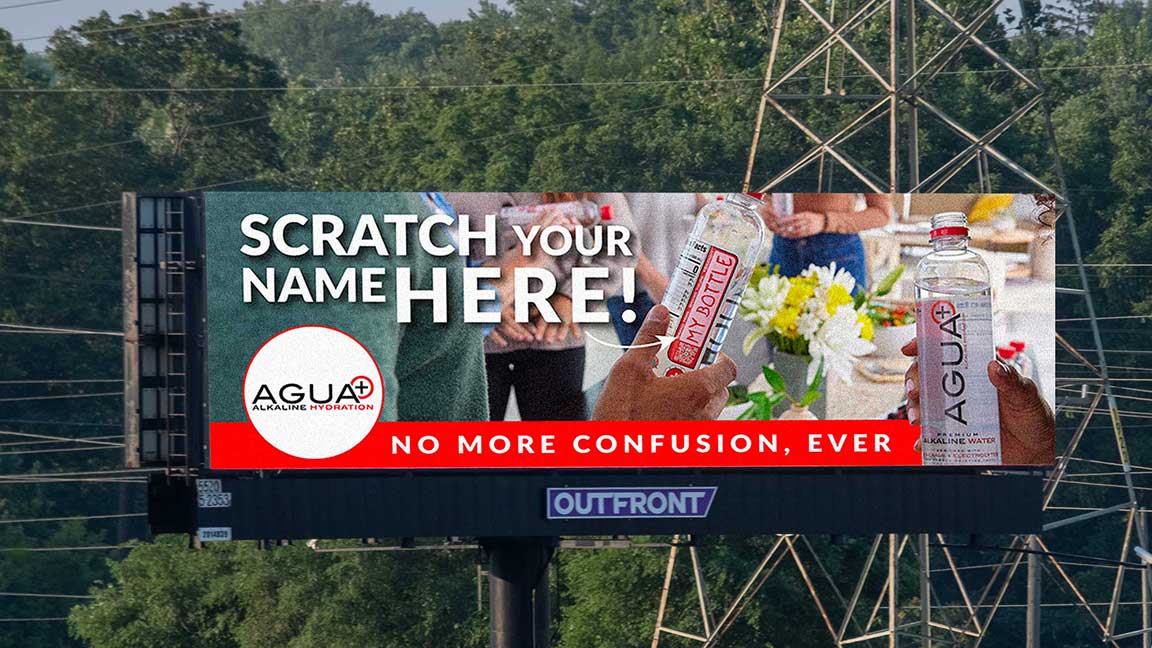 OUTFRONT Account Executive Brendan Walsh, who worked with the brand to facilitate the buy, explained further.

"They wanted to have a focus on the ten closest units to whatever store is launching the product. They were sending me addresses, like, here's our next 50 places that we're launching, what units nearby can we utilize? And so right then and there, Digital Direct Ad Server was a no-brainer – especially knowing that the budget was fluid – to have the flexibility that it allows. The program really does allow our clients to be in the driver's seat of their campaigns."

With Digital Direct Ad Server, Agua Plus accessed 154 digital billboards and posters screens across the state of Michigan, which they used for a lofty goal: one million impressions a day. "That was a big number to achieve in the state of Michigan, which only has a population of about 10 million," said Walsh. "We put about 650,000 impressions to Detroit, about 300,000 to Grand Rapids, and about 50,000 to Flint."

"Once we reallocated the impressions, the client was pretty much calling me every other hour to tell me how many people had called him to let them know they had seen it."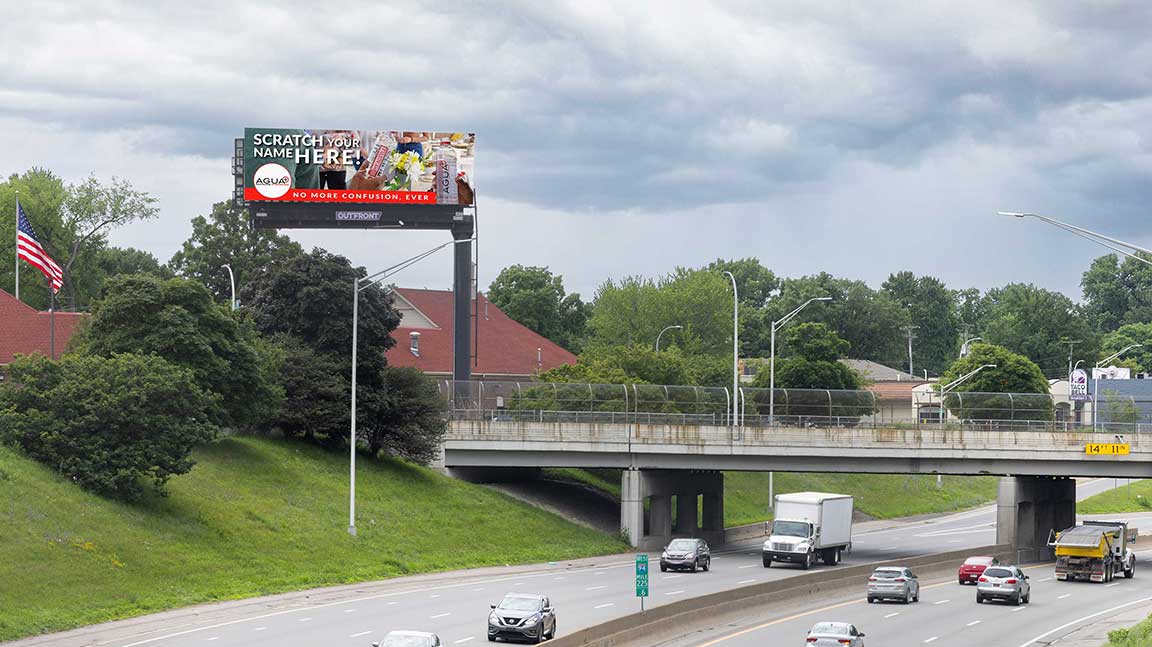 That wasn't the only way Agua Plus knew the
digital out of home
campaign was working. It's also driven growth in web visitation, social media interaction, and most importantly, in-store sales.

"Out of the 200 7-Eleven stores across the state of Michigan, they originally launched into 20, and within the first three weeks, 7-Eleven called them to buy for the stores in the rest of the state. So that was a big sign to them that the campaign had been working pretty well, along with receiving other purchase orders from new distributors."

If your brand's media strategy requires speed to market, buying efficiency, and alignment with digital channels, OUTFRONT's Digital Direct Ad Server may be the answer for you too.
Contact us to learn more
.
Author: Jay Fenster, Marketing Manager @ OUTFRONT