Top Transit Advertising & Billboard Photos of the Week: September 7, 2023
September 7, 2023
Every week, our photographers are OUT on the streets and in the subways in the markets we serve, documenting the campaigns our advertisers run. After all, it's one thing to see your billboard campaign mocked up on a screen - it's another entirely to witness it in its natural environment, impacting a line of cars or a stream of pedestrians.
These are our favorite photos for the week ending September 7, 2023.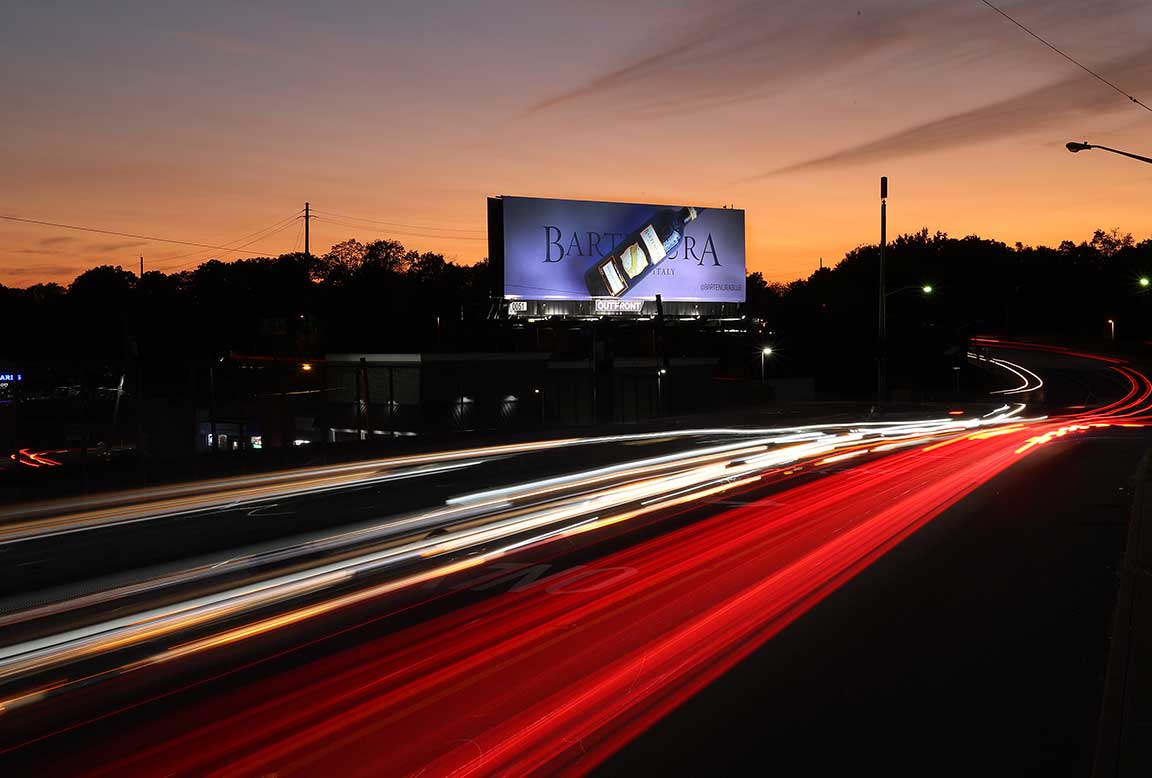 This highway-adjacent bulletin from Italian winemaker
Bartenura
gets lots of looks from
Jersey City
commuters. Photo by Damien Donck.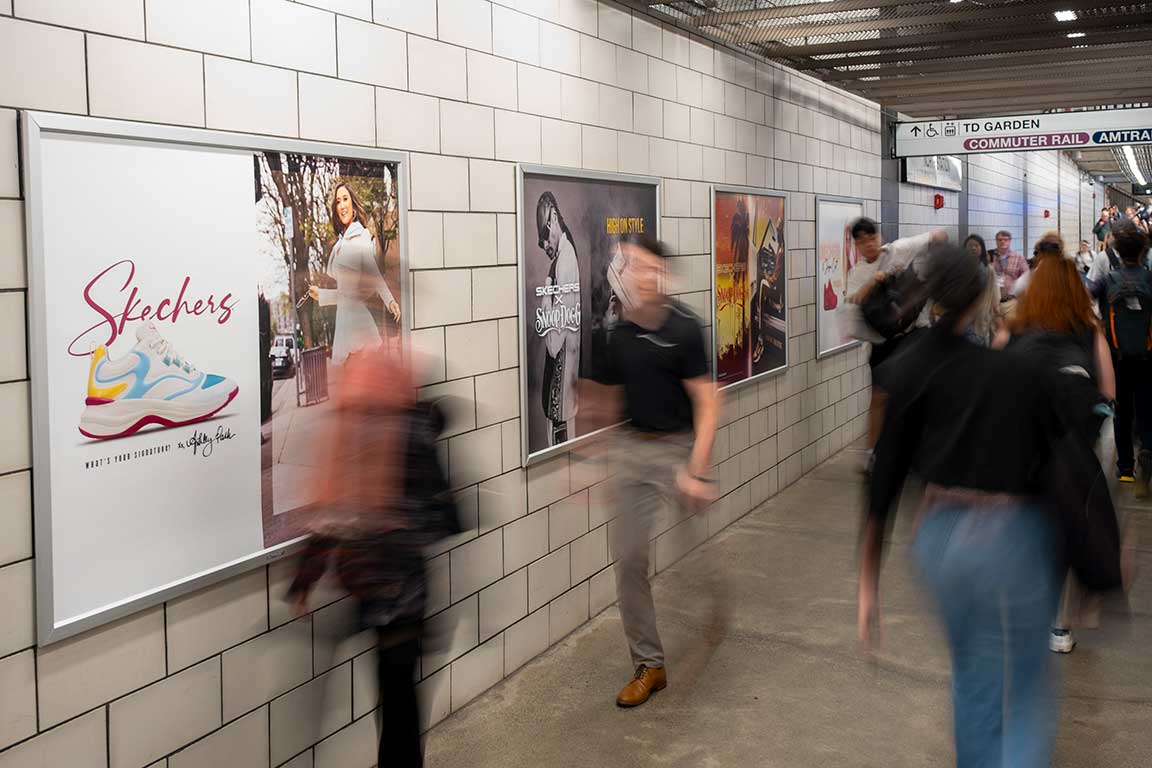 Skechers
shows off its latest styles in these two-sheet
ads throughout Boston's MBTA system
, including here at North Station. Photo by Jake Churcher.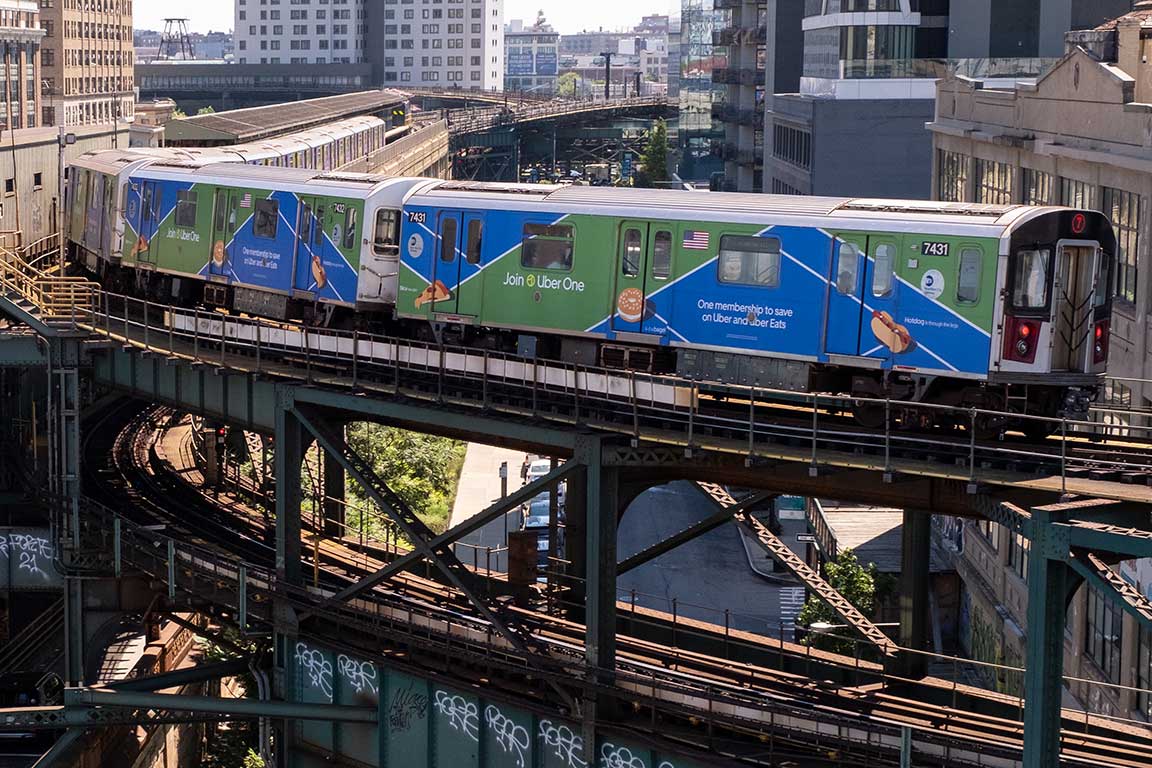 One membership to rule them all?
Uber
promotes its subscription offering by
wrapping the 7 train
, seen here above Long Island City. Photo by Brian Uyeda.
Who doesn't love a great tagline pun? Jeweler
James Allen
combines that with QR codes in this
New York City subway advertising
campaign on our immersive Livecard MAX format. Photo by Lucy Baptiste.
The
Florida Department of Transportation
took to our
digital bulletins in Orlando
to remind Floridians to celebrate Labor Day responsibly by designating a sober driver. Photo by Patrick Lord.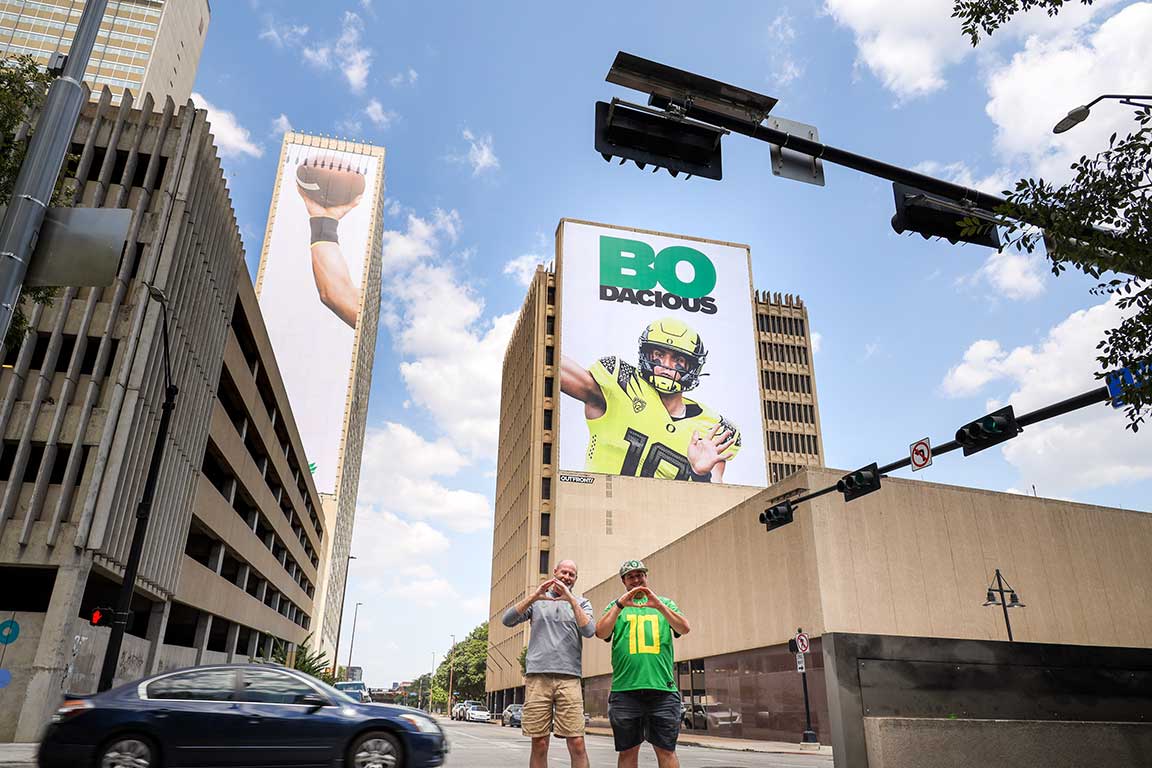 Is the
Oregon Ducks
' star quarterback going to win the Heisman Trophy this year? You've gotta BO-lieve! Nix and his golden arm span two
wallscapes in Dallas
, one a staggering 212 feet high. Photo by Patti Rodriguez-Mayo.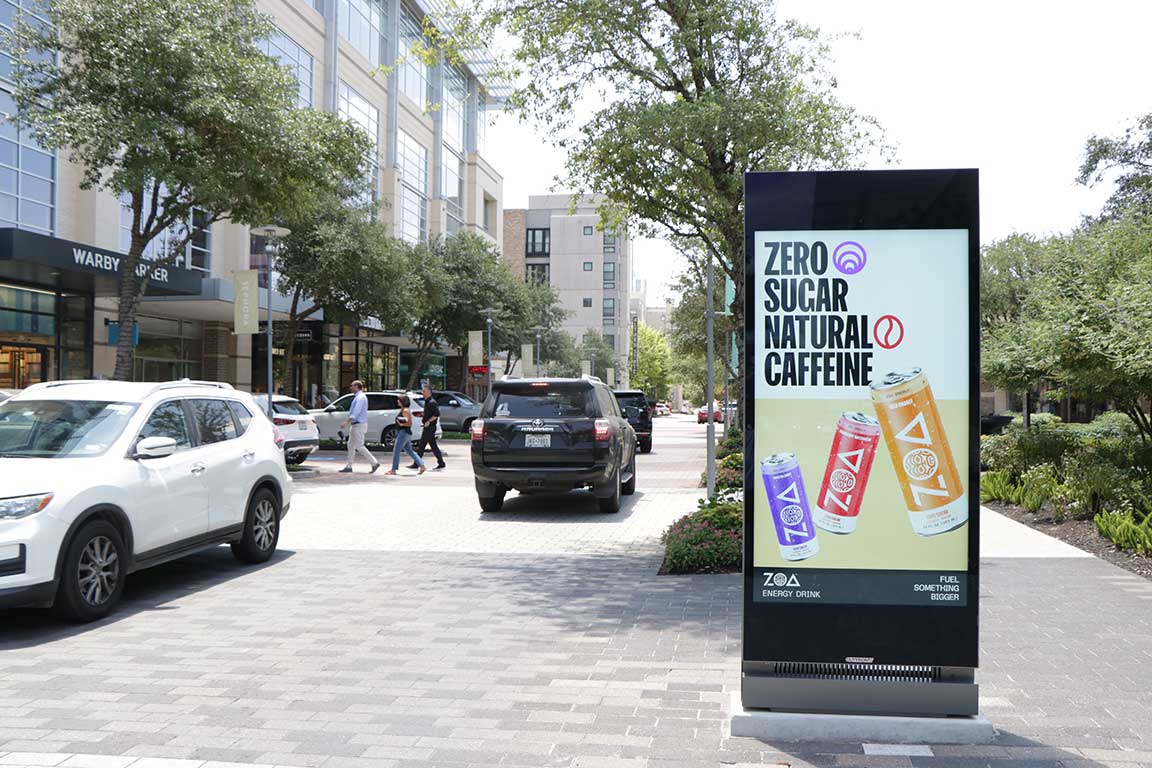 Energy drink
Zoa
makes its case with these
digital kiosk advertisements
in
Houston
. Photo by Dustin Armstrong.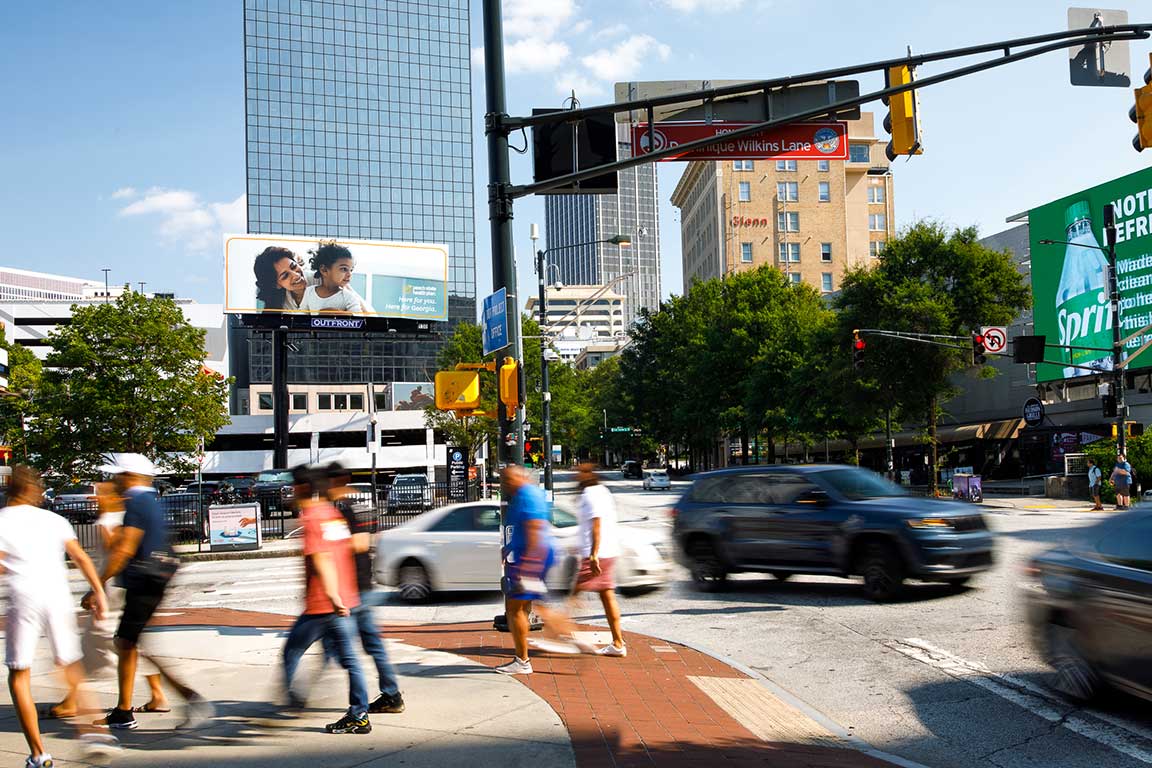 Managed healthcare company
Centene
emphasized its local presence in this
Atlanta billboard bulletin
. Photo by Sandy Platten.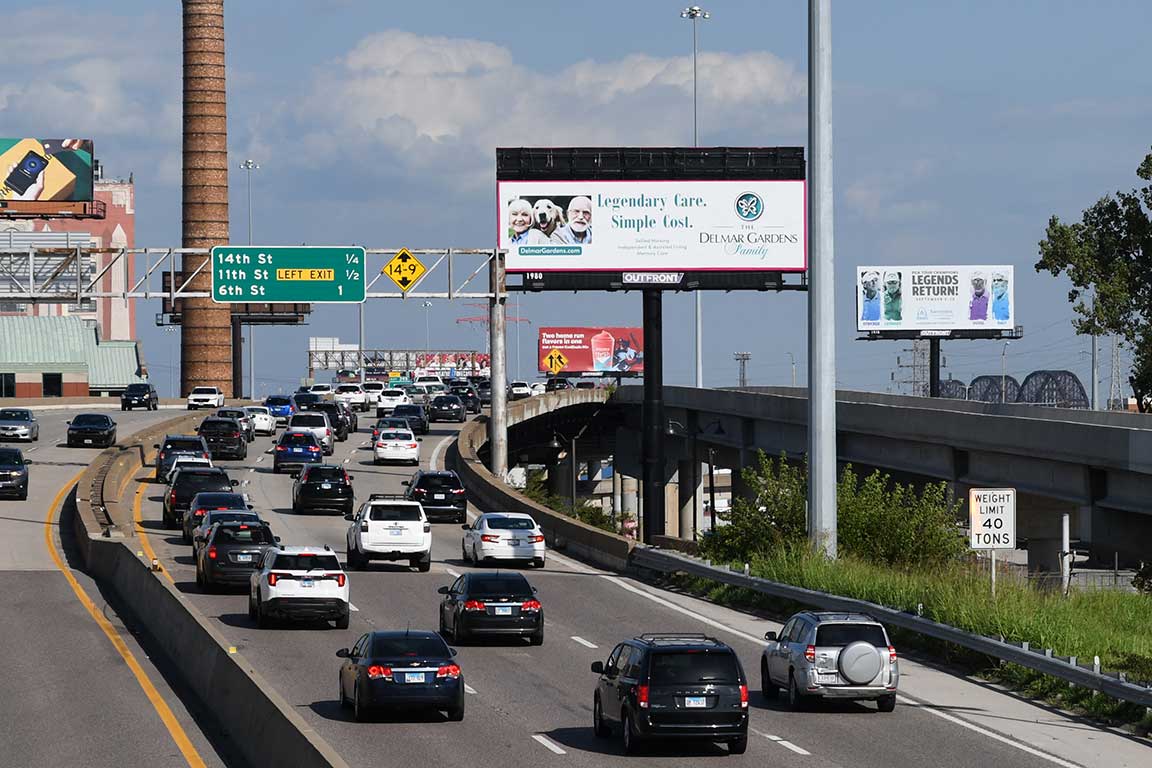 This
Delmar Gardens
billboard stands tall above I-64/US 40 as it approaches downtown
St. Louis
. Photo by Dave Sowa.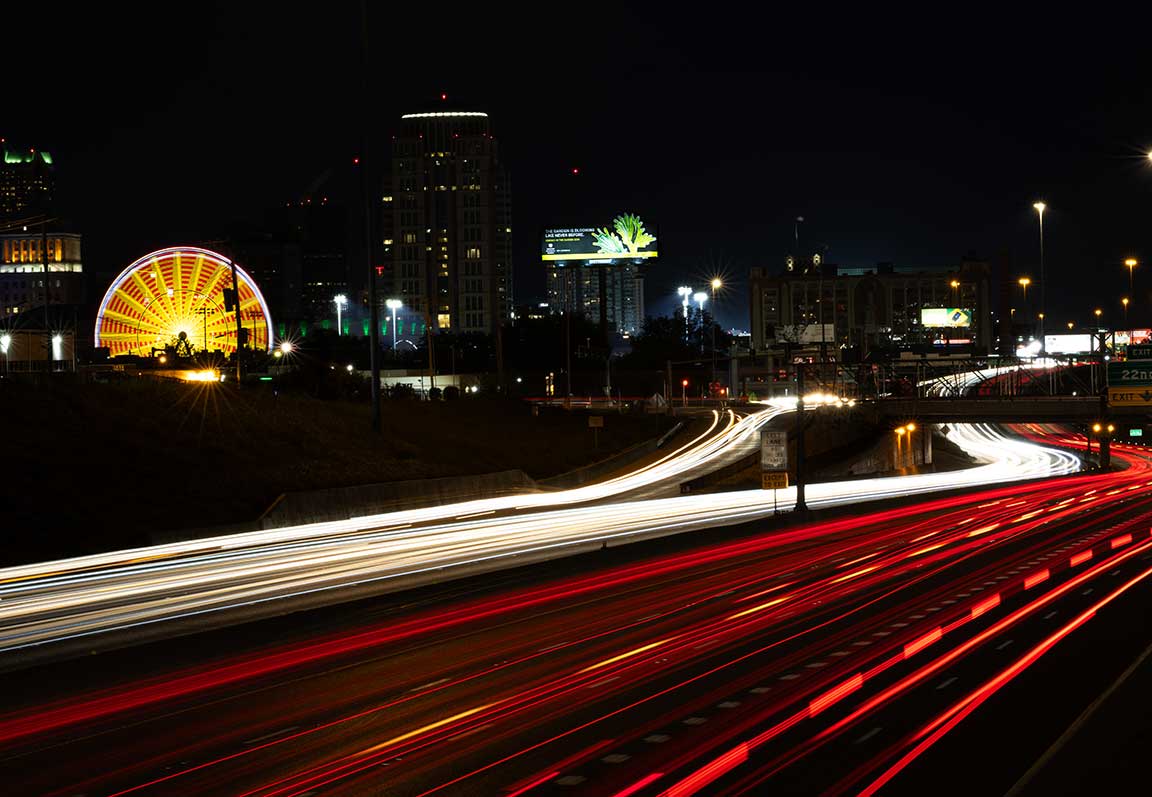 Just a little west on I-64/US 40 in
St. Louis
is this billboard for
Missouri Botanical Gardens
. Photo by Mac Jameson.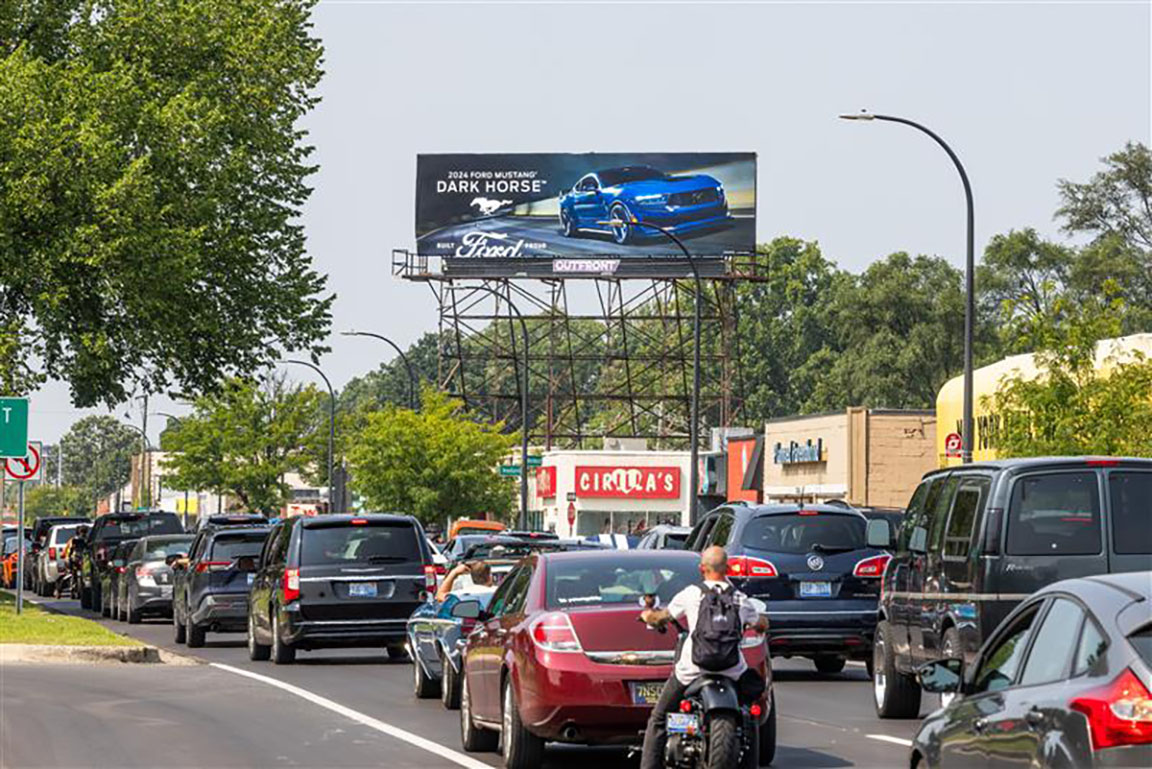 Ford
on a static
billboard in Detroit
for the Mustang. Photo by Kevin Gould.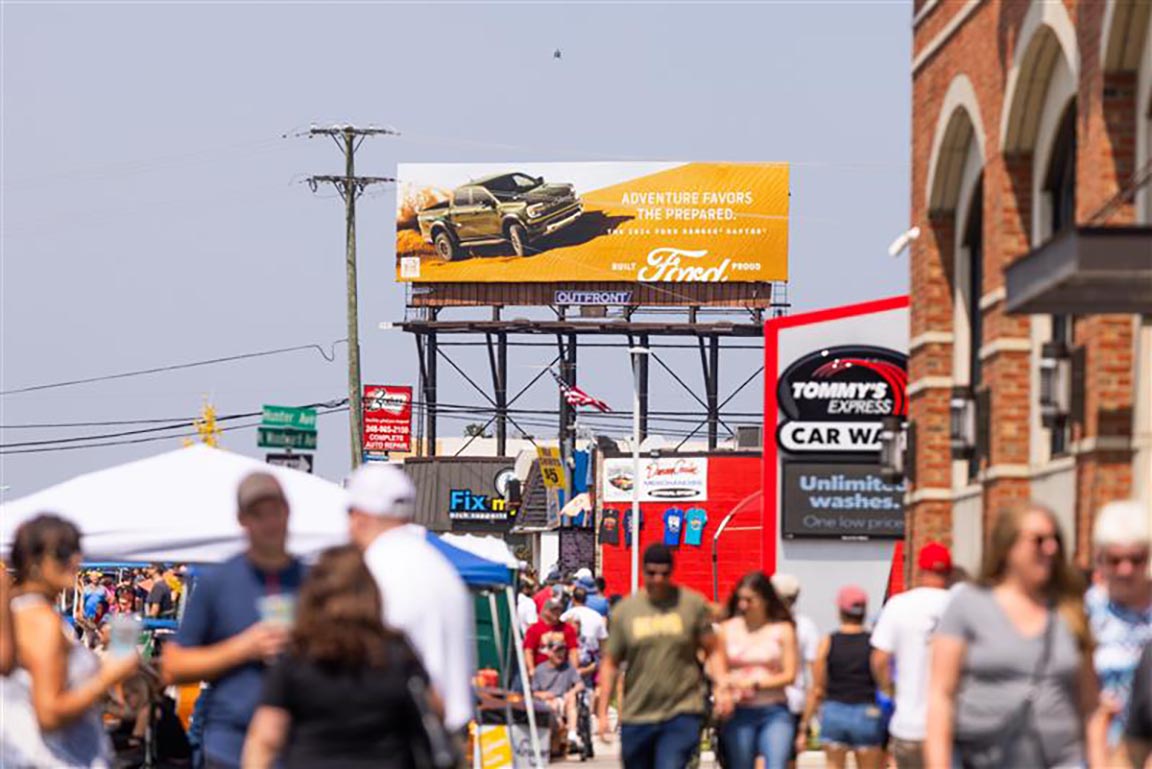 Elsewhere in the D - Royal Oak to be precise - there's another
Ford
billboard looking sharp. Photo by Kevin Gould.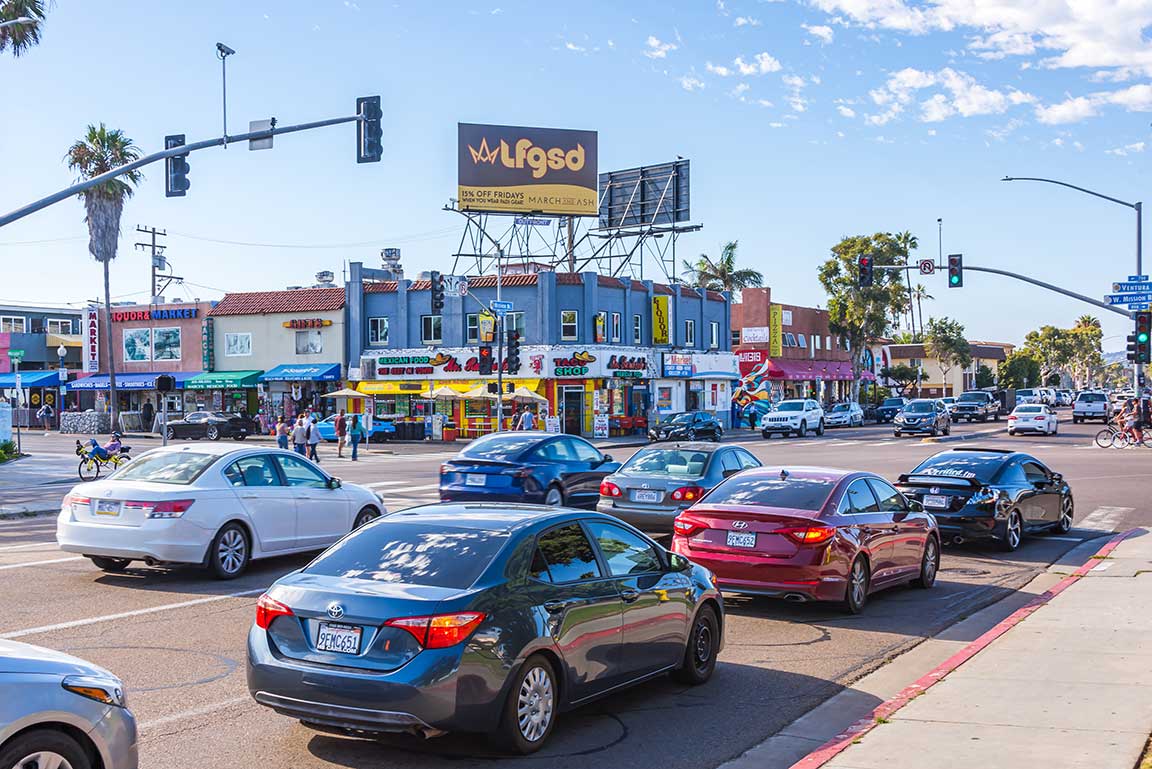 Cannabis dispensary
March & Ash
encourages an enthusiastic start to the weekend with this
poster billboard in San Diego's
Mission Beach neighborhood. Photo by Nick Majersky.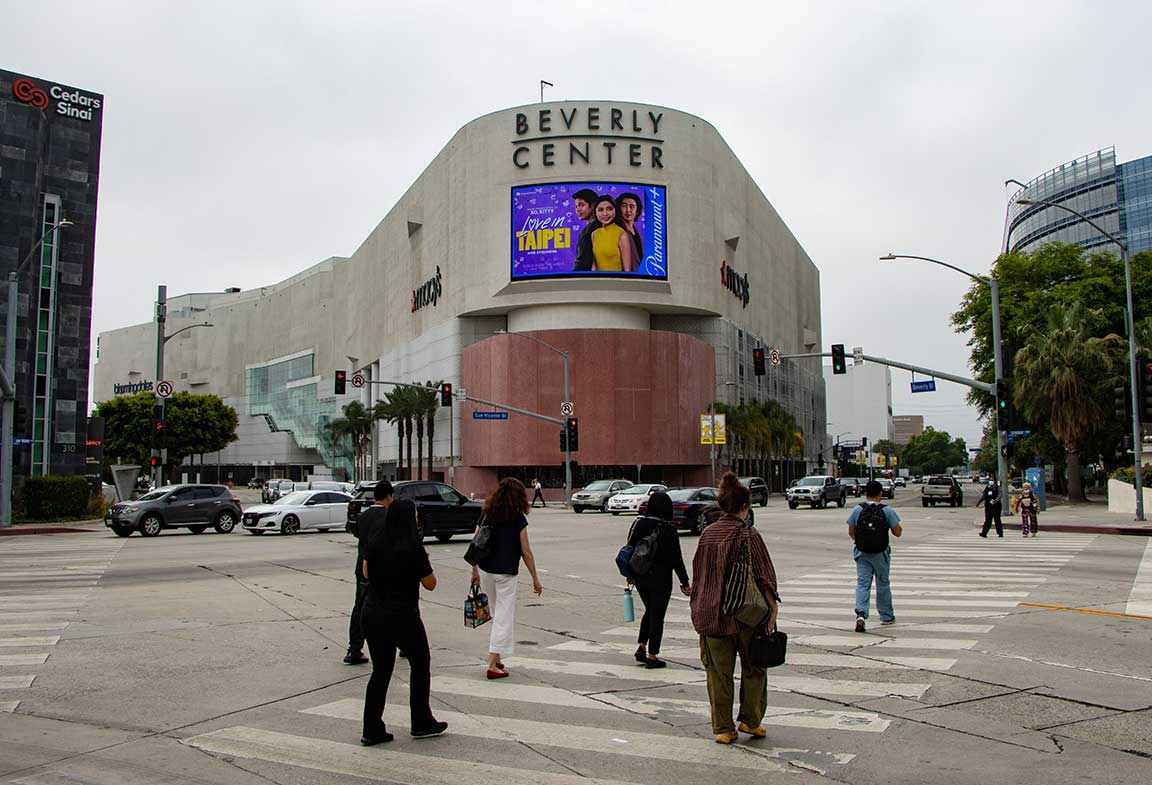 Paramount+
romcom
Love in Taipei
is just the latest entertainment advertiser to go
out of home in Los Angeles
on Beverly Center digitals. Photo by Blake Buell.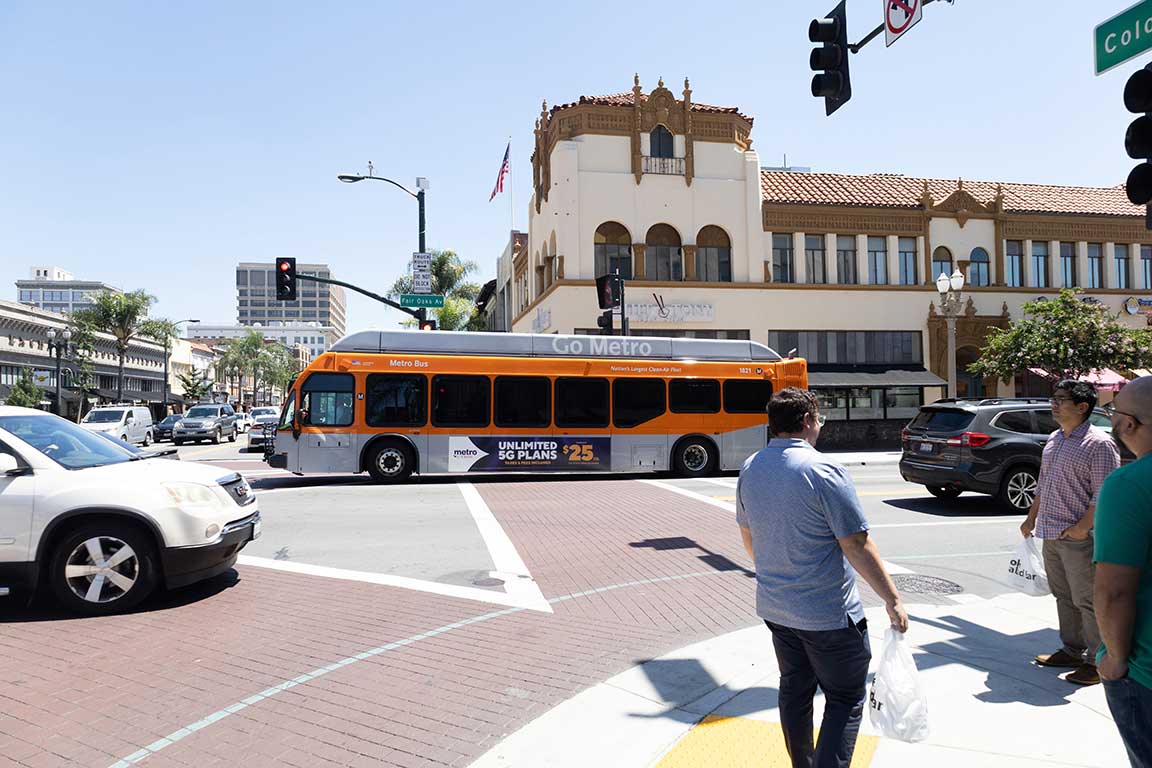 metro by T-Mobile
makes an impression with a classic
bus king ad
in Los Angeles. Photo by Daniel Almanza.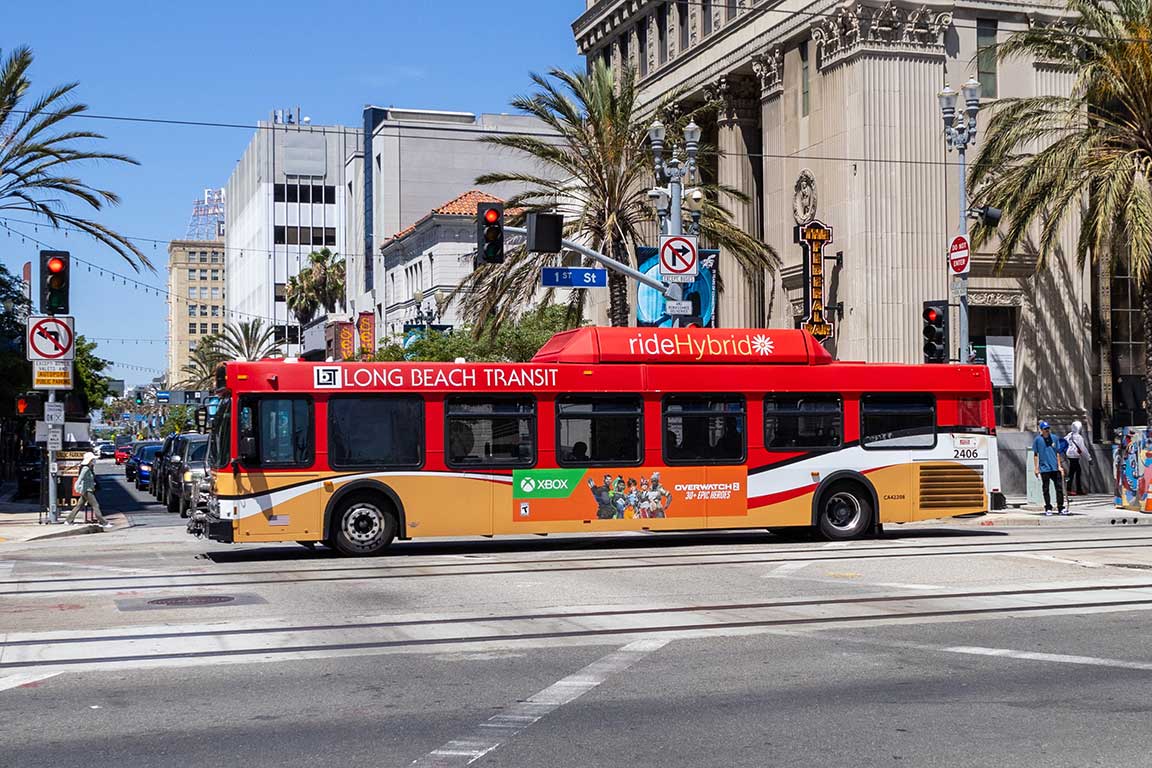 Xbox
hypes up the latest first-person-shooter from Blizzard, showcasing Overwatch 2 on this Long Beach bus. Photo by Daniel Almanza.
Author: Jay Fenster, Marketing Manager @ OUTFRONT